Ariana Grande's relationship with real estate magnate Dalton Gomez has been pretty much low-key. So when the news broke out about their wedding, everyone was shocked. Grande, 27, and Dalton, 25, initially planned for a grand ceremony but had to tone it down due to the pandemic. Less than 20 people attended the "tiny and intimate" wedding in the "Positions" singer's California home.
But no matter how they keep it on the low, fans couldn't help but jump in on the celebration as if they were invited to it. And as usual, Filipino netizens had their meme entries.
Simpleng kasal, simpleng handaan
A simple celebration also calls for a simple catering service. Name all your Filipino handaan staples — pansit for long life, chop suey, menudo, kaldereta. But wait…there's no lumpia?
Jeshorun Aguirre a.k.a. 'Filipino Ariana Grande' Is Taking Over Tiktok with Her Hilarious Videos
Jeshorun Aguirre a.k.a. 'Filipino Ariana Grande' Is Taking Over Tiktok with Her Hilarious Videos
Bianca Katipunan | Feb 03, 2021
The invitees had to be reminded of one thing

ATTN: Making balot is not allowed.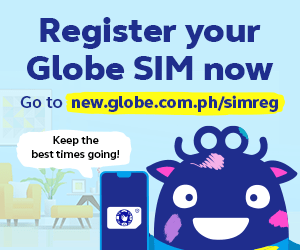 Everyone had their take-outs
Kahit bawal mag-balot, it's still so generous of the Grande-Dalton couple to think about the welfare of their guests. The newlyweds couldn't just allow them to walk away empty-handed. Ariana does know how to give back to her fans — or kapitbahays — in this case.
Is it a wedding or a children's party?
We didn't think anyone could just gatecrash in this lowkey celebration. We're surprised to see Aling Marites' children too. Nevertheless, it's so kind of Ariana and Dalton to invite the kids on the block.
A netizen even dreamt of seeing Taylor Swift in this wedding

Soon after Ariana and Dalton got engaged, one netizen actually went as far as planning the day: in this vision, Taylor Swift was part of the entertainment. Too bad it didn't happen. It would have been an awesome reunion.
Other main pop stars also graced wedding for a karaoke showdown

Cause no big occasion is complete without lechon and karaoke, amirite?
Apparently, not everyone was impressed

You really can't please everyone.
Our favorite meme kween was also invited
Our favorite meme machine Kween Yasmin apparently was also part of the "less than 20" guest list. And she went to LA with her slippers on.
Which one got you the most? Tell us in the comment section!