A human just caught a rare bird flu strain for the first time, should you be scared? Before you panic, it's essential to educate yourself on what this means for you and for everyone else. What is the H10N3 bird flu and how is it different from other bird flu strains? How do you keep yourself from catching any sort of bird flu virus?
China reports the first human case of H10N3 bird flu

A 41-year-old Chinese man from Jiangsu province is confirmed to be the first human case of the H10N3 bird flu. He was hospitalized on April 28 and was diagnosed with bird flu exactly a month later. Thankfully, no one from his close interactions caught the virus and he is now in stable condition. But how did he contract the virus anyway and how would it have affected him?
What is the H10N3?

There are various bird flu strains worldwide. Beijing's National Health Commission (NHC) said that the H10N3 strain is a "low pathogenic" which means it doesn't cause severe disease in poultry. The classification also makes the strain rare and "unlikely to spread rapidly" whether in humans or in birds. For comparison, the most well-known avian influenza strain, the H5N1, has high pathogenicity. It's responsible for worldwide avian flu outbreaks for the past few decades.
8 Apocalyptic Diseases That Wiped Out Parts of the World
8 Apocalyptic Diseases That Wiped Out Parts of the World
Cel Ortega | May 12, 2017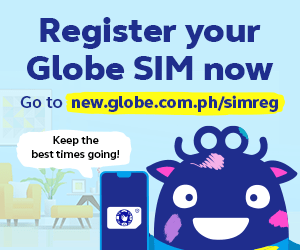 How do people get infected?

According to Reuters, there are "many different strains of bird flu" present in China and while human infection does happen, it's "sporadic" if not rare. Officials did not give details as to how the Chinese man caught the virus but assured everyone that "there is no indication of human-to-human transmission."
However, it might be similar to the transmission of other bird flu cases — through contact with poultry feces or nasal secretion from the eyes, nose, and mouth.
What are the symptoms of bird flu?

The symptoms of bird flu are as follows:
High-grade fever
Headache
Muscle aches
Cough
Sore throat
Breathing difficulties
Diarrhea
These don't sound much different than the common flu or even COVID-19 so if you're unsure, it's best that you contact your doctor right away.
Is the H10N3 strain infectious?

The World Health Organization (WHO) talked to Reuters about the news: "As long as avian influenza viruses circulate in poultry, sporadic infection of avian influenza in humans is not surprising, which is a vivid reminder that the threat of an influenza pandemic is persistent," said WHO.
The avian flu is infectious but it's rare and can easily be avoided. The same goes for this new H10N3 strain. "This infection is an accidental cross-species transmission," China's National Health Commission said in a statement to the Associated Press. "The risk of large-scale transmission is low."
What are the complications and how is it treated?

The H5N1 is the most common bird flu strain and we've seen how it has affected humans in the past. Complications range from the usual flu-like symptoms to fatal pneumonia, sepsis, organ failure, and inflammations of the brain and heart. The good news is that bird flu in humans can be treated with antiviral medication but it must be taken within 48 hours of the infection.
How do I avoid catching bird flu?
Even though studies and history have shown that catching the bird flu virus is rare, it does happen from time to time. If there's anything the COVID-19 pandemic has taught us it's that you can never be too careful. So how do you make sure you don't catch it in the middle of a pandemic?
Be strict about personal hygiene — frequent hand washing with soap + avoiding touching the face with dirty hands
Cook your meals thoroughly
Wash your utensils thoroughly
Avoid contact with live birds and poultry
For those at a farm, make sure to regularly disinfect and sanitize the property and equipment
Are there human infection cases in the Philippines?
Just this January, the Department of Agriculture declared the Philippines free from the A(H5N6) strain which caused outbreaks in poultry farms in Pampanga. Farm owners and stakeholders swiftly doubled down on sanitary control and containment to make sure all the poultry are avian influenza-free. Thankfully, there are no human infections so far. The Philippines also experienced avian influenza outbreaks in 2017 and 2018 which were all resolved with no human infections.
Check us out on Facebook and Instagram and be the first to know about the latest news and coolest trends!