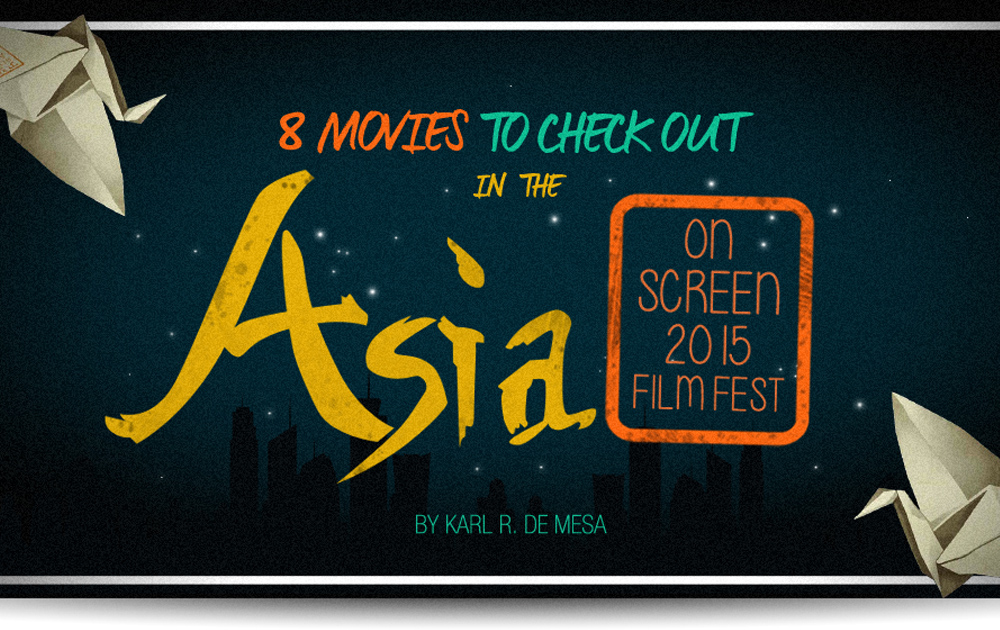 [dropcap letter="H"]ere's this month's gimmick for local film buffs. A cinematic feast featuring award-winning Asian films that aims to become a yearly, or at least a regular, event 13 films from across Asia will be shown at Shangri-La Mall's theaters.
Presented by the Asia Society Philippines and Security Bank, in partnership with the Film Development Council of the Philippines (FDCP) and Shangri-La Plaza mall, the roster of films has been curated and sourced from countries like Australia, Indonesia, India, Thailand, Malaysia, South Korea, China, and our own country.
There are some pretty heavy hitters here, including the acclaimed Iranian film A Separation, which won the Academy Award and Golden Globe Award for Best Foreign Language Film in 2012. Our own offerings are Niño and Mariquina, both talking about extended family themes but with the latter set against the backdrop of the waning days of the Marikina custom shoe industry.
You can expect more of the same from these other gems. Here's a guide of the viewing sked, as well.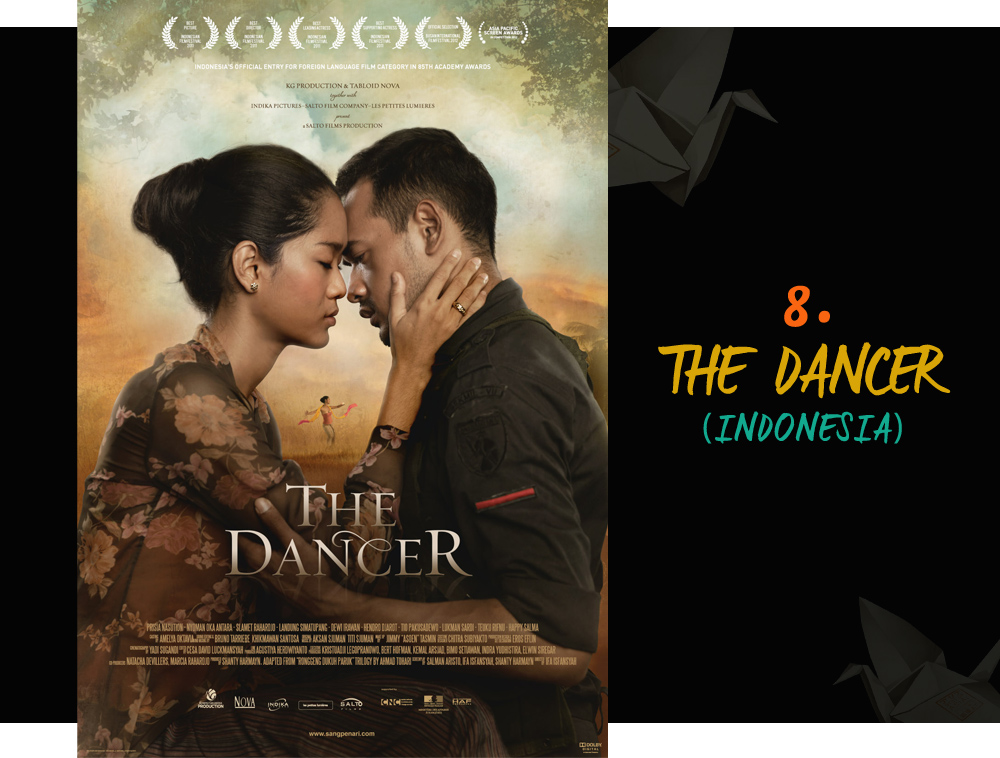 A love story unfolds in Indonesia's Sang Penari. The film's heroes are Rasus and gifted dancer Srintil who fall in love in their teenage years. Cultural and political forces have threatened to separate them and the question remains—will their great love survive?


Ocean Heaven stars action hero Jet Li in his first full drama role. The heart-warming drama tells the story of aquarium worker Xue Chang and his struggles as he raises his 21-year-old autistic son on his own and the lasting ties that bind him and his son.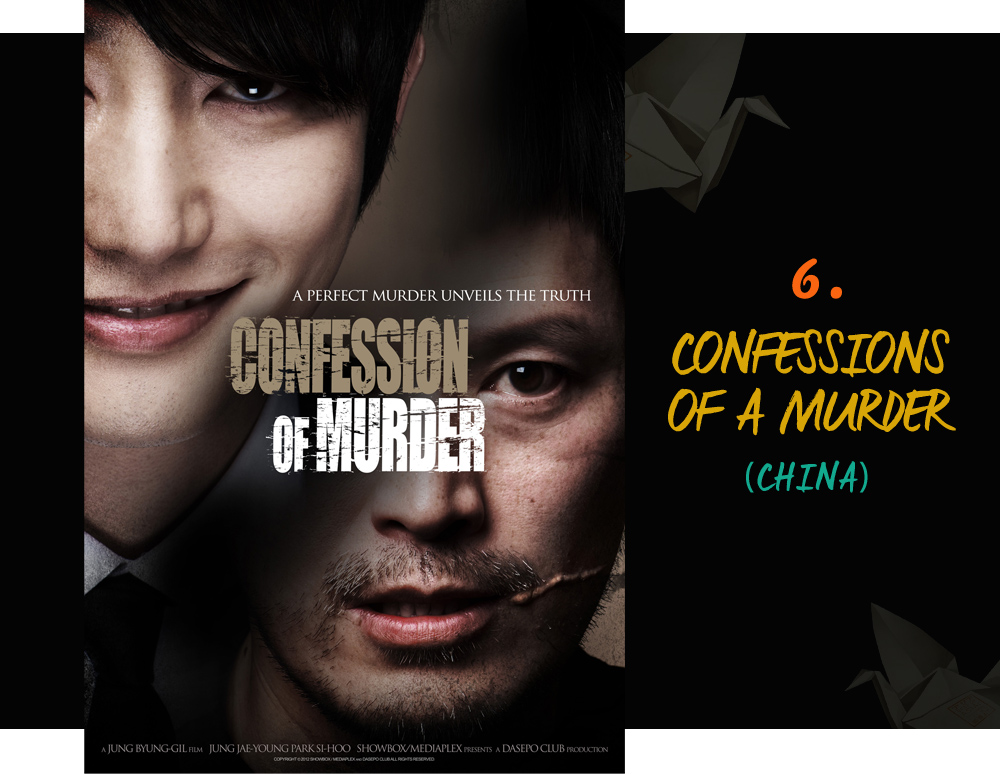 South Korea joins the festival with two films, first of which is Confessions of Murder. At the center of the action thriller is a police officer who returns to chasing a serial killer he failed to capture 15 years ago following the publishing of a novel claiming responsibility for the serial killer's crimes. The other South Korean film is a romantic comedy titled All About My Wife.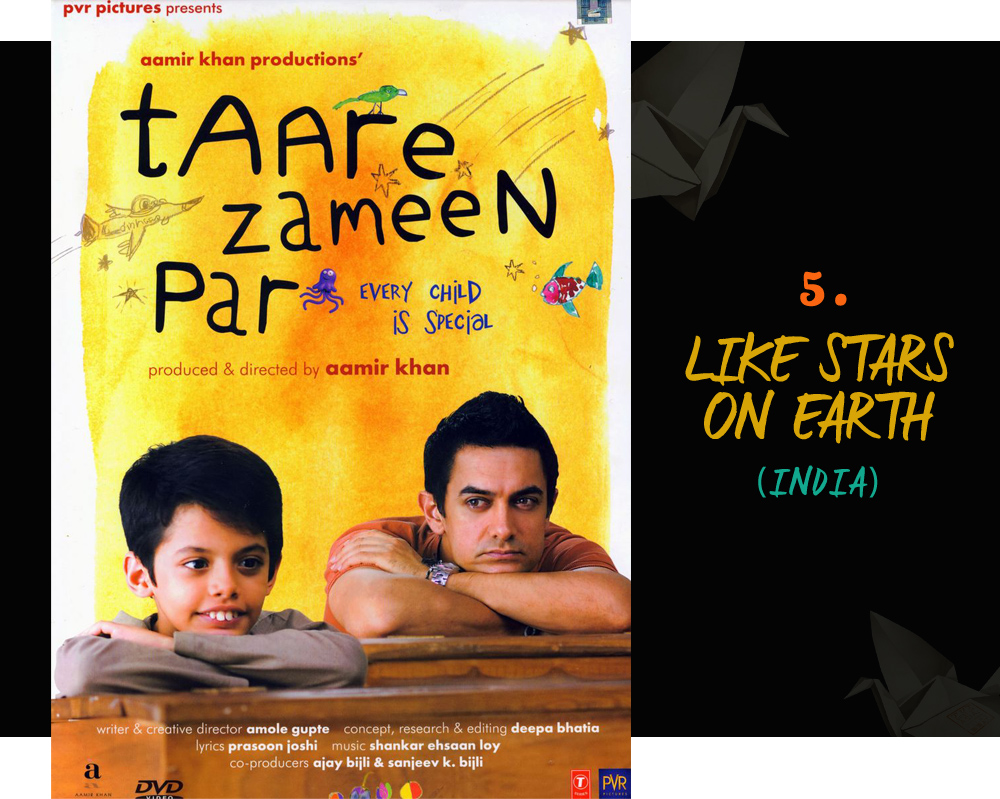 Bollywood joins this fest with Taare Zameen Par starring India's superstar Aamir Khan. Exploring the condition of dyslexia among kids, the movie follows a boy and his new art teacher who sees beyond the boy's lazy and troublesome ways.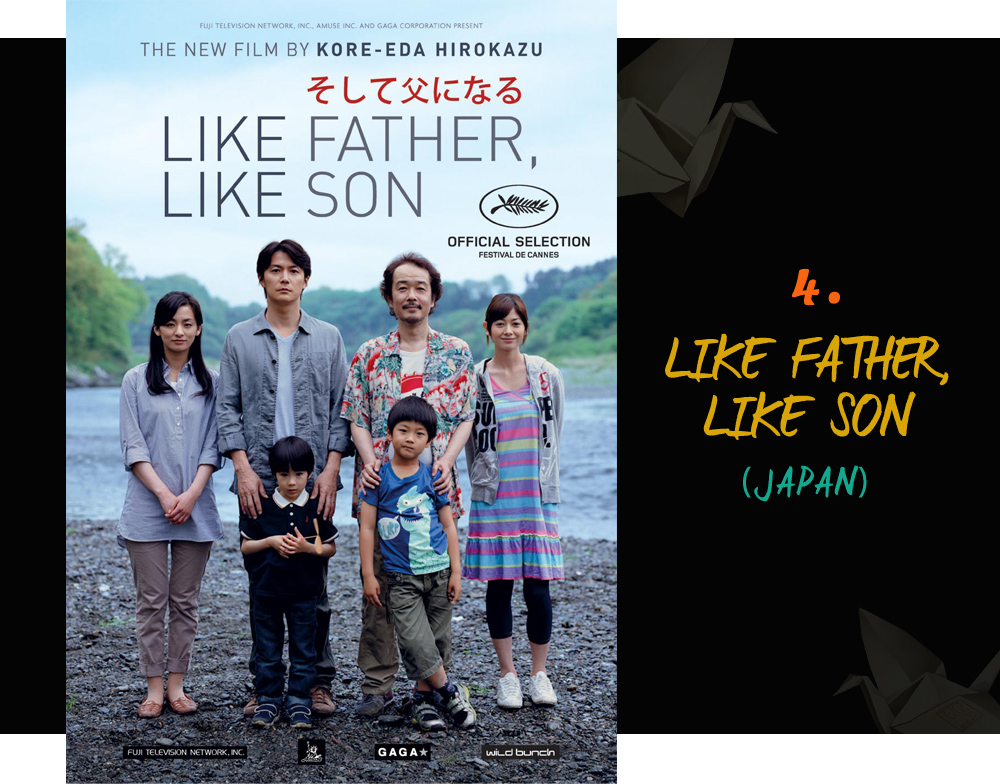 Japan's Like Father, Like Son won the Jury Prize and was nominated for the Palme d'Or in the 2013 Cannes Film Festival. It chronicles Ryota Nonomiya's choice between his biological son and the son he has raised after he finds out that they were switched at birth.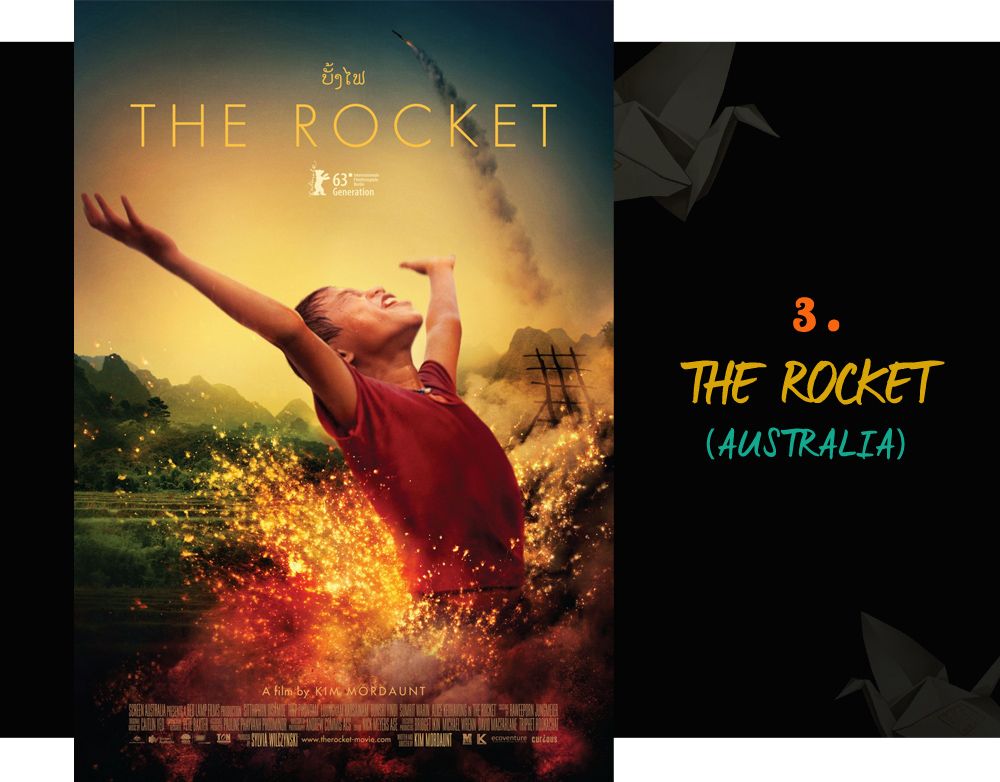 A boy believed to bring bad luck to everyone is the main protagonist of this Australian film. After leading his family and two friends in a calamity-filled but successful journey to Laos to find a new home, the boy proves that he's not bad luck by building a giant rocket and entering the most exciting and dangerous competition of the year: the Rocket Festival.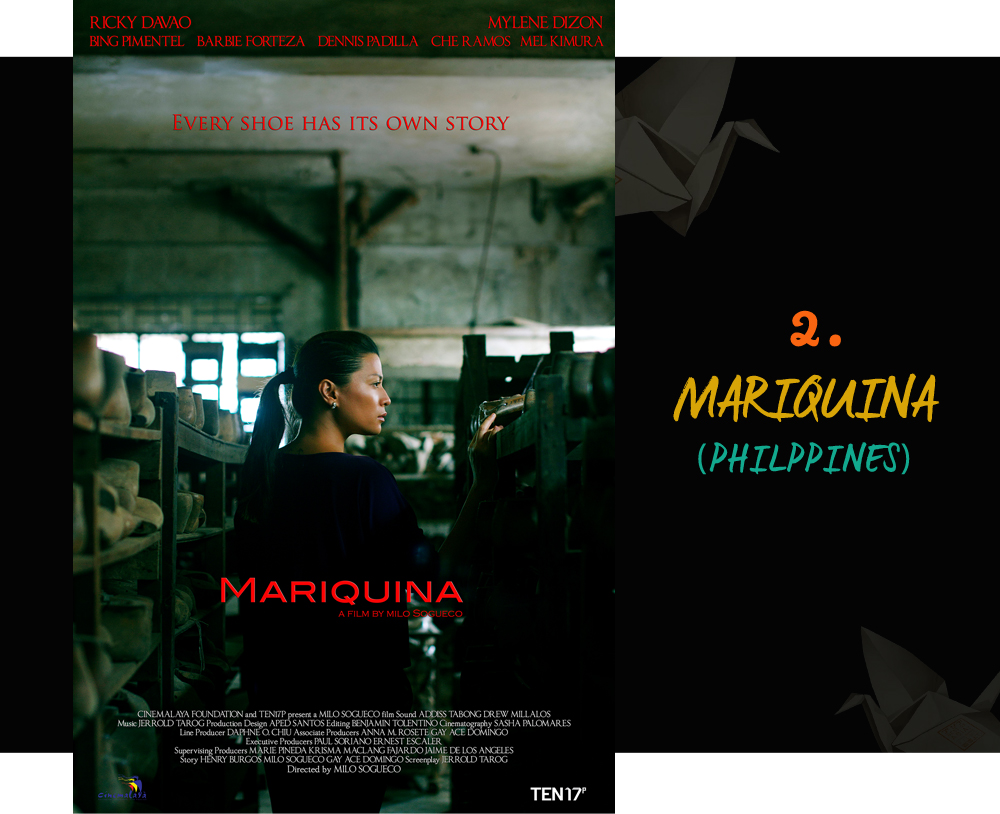 The movie, which first made waves at the 2014 Cinemalaya Independent Film Festival, tells the story of Imelda and her journey to understanding her father Romeo's past following his death. The rise, fall, and revival of Marikina's shoemaking industry is also unravelled along with Imelda and her father's story, and the film also features the rare cinematic appearance of former first lady and known patron of shoes Imelda Marcos. The second Filipino film on the list is Niño, another Cinemalaya product that features an ensemble cast.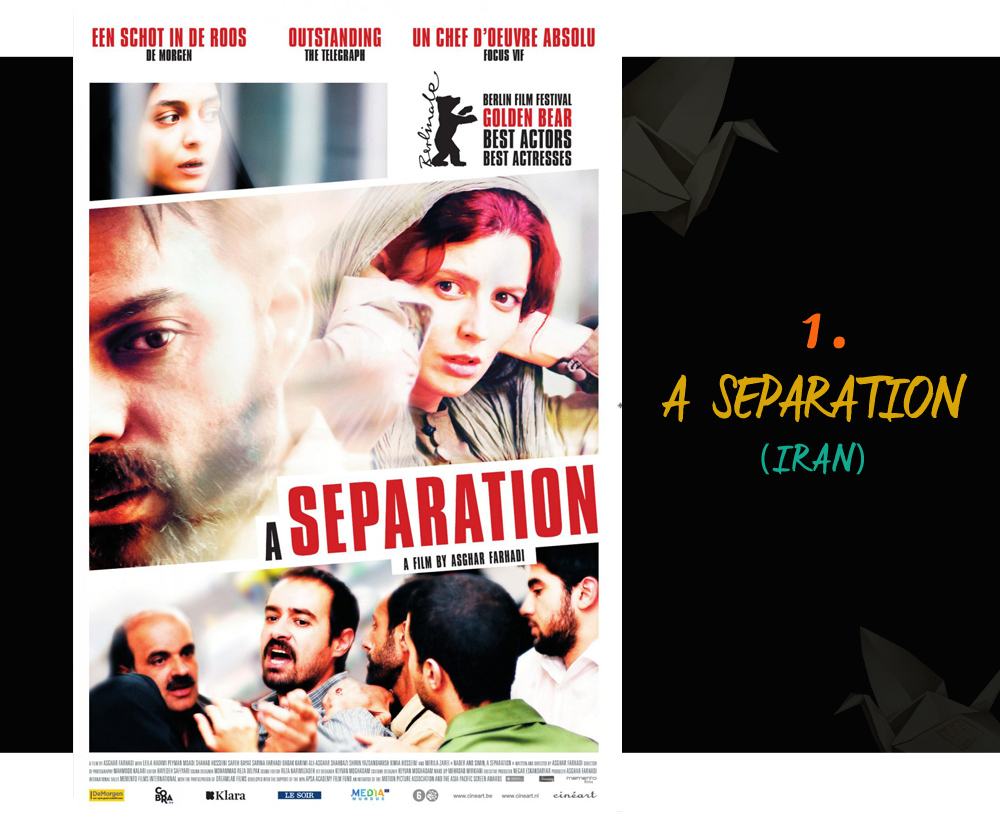 Iran's A Separation won the Academy Award and Golden Globe Award for Best Foreign Language Film in 2012. It tells the story of husband and wife Nader and Simin, who are divided on important decisions for their family. The arguments leave them with no choice but to divorce, and the conflicts that arise following their separation lead to far greater consequences than any of them imagined.
"Asia On-Screen 2015 Film Festival" can be screened at Shangri-La Plaza Cineplex, running from May 8 to 12. 
All photos courtesy of Asia Society Phils Foundation.