The future of work is remote, as far as 2020 is concerned that is. Our homes are comfortable in different ways our office working stations are. For most of us, its a challenge fighting the urge to lounge in bed all day, and with the warm Philippine weather it's getting increasingly difficult to focus. This is all the more reason why you should assign a permanent workspace so you can set up your home office and concentrate.
To help with your remote work conditions, invest in products that would give you enough comfort throughout the day. These ergonomic items promote good posture and will benefit your health and concentration in the long run.
Posture support
View this post on Instagram
P3,290 from BackJoy
All that sitting doesn't benefit your body especially if you're the type to skip exercises. A good posture leads to better body balance and great health. Plus, it keeps your back and various muscles in your body from aching by sitting in the wrong position for hours. BackJoy's Posture Plus is a proven back pain cushion that prevents you from slouching and helps you sit comfortably. You can even bring it to use anywhere from the office, at home, even while driving.  For maximum comfort, their Core Traction line has thicker foam cushioning for long hours sitting.
All-in-one desk bike

P23,000 from FlexiSpot
Beat lethargy and muscle atrophy with this unique work-meets-gym desk bike. You've heard of 'deskercise' but all that meant was stretching your muscles every few minutes, with this desk bike, you can complete a whole bike race and finish your work in one sitting. You can even move it around the house to change your scenery. Although it's a bit on the pricey side, investing in a workout machine while being able to work is not a bad thing.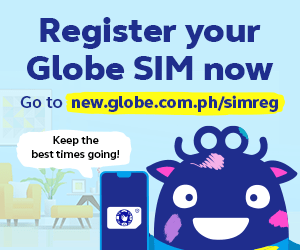 Memory foam mouse pad

P329 from Shopee
Working at home requires maximum comfort because otherwise, you won't feel motivated to do your job. A good mouse pad is a cherry on top of 'maximum comfort,' why do you think gamers invest in them so much? We don't always notice how the stress of typing and moving the mouse put on our wrists. Being mindful of your wrist posture will prevent you from getting painful conditions in the future such as a carpal tunnel.
Laptop stand

P1,390 from Lazada
Looking down at your laptop screen all day will give you a stiff neck from the bad posture. This sleek, matte laptop stand will not only lift your laptop for the benefit of your poor neck, it also provides proper ventilation to keep your gadget cool. Get it from Lazada or explore other designs.
Standing desk

P13,500 from FlexiSpot
This handy tool is a combination of a desktop riser and a standing desk both of which will help your posture while working. Obviously you know by now that sitting all day isn't the best practice. Standing every once in a while will improve your posture and will get your blood circulating. Plus, having a desktop riser on your desk looks cool!
Flat bungee office chair

P8,647 from Container Store
The Container Store's Flat Bungee Office Chair is made with a series of bands wrapped in polyester that conforms to your body to evenly distribute your body weight. You can adjust your seat height and swivel for a full 360-degrees. You can also purchase various office products from The Container Store such as file cabinets, desktop organizers, and desktop planners.
Low back office chair

P1,750 from Mandaue Foam
This comfortable office chair has an open mesh fabric back perfect for air circulation even as you recline on it for a long time. It also has a spine support system and adjustable height. For its price, it is definitely a steal, one that your back would be happy buying online.
Cradle Flexi ergonomic office chair

P7,990 from Stance Philippines
This particular office chair includes features such as full back reclining, height and angle adjustable headrest, armrest, and backrest, and lumbar support. It is made with Korean mesh fabric for better air circulation. You also have 3 colors to choose from: blue, black, and orange.
Which ergonomic item will you be purchasing first?