On September 8, Wednesday, comedian Ate Gay posted something on Facebook that riled up quite a few netizens. The post — published right after the government abruptly changed its plans for Metro Manila's community quarantine level — addressed critics of the government, and people aren't happy.
Who is Ate Gay?
Happy birthday to me… ❤❤❤ pic.twitter.com/igi0kewAqM

— gil morales (@AteGay08) August 11, 2021

Gil Morales, better known in the showbiz industry as Ate Gay, is a comedian, actor, and singer. He appeared in different local network shows, including Sunday PinaSaya, Eat Bulaga, Wowowillie, and Comedy Bar, the last two of which he has hosted.
What did he post on Facebook?
In a since-deleted post, Ate Gay said he would be unfriending people who kept on pointing fingers at the government.

The post read: "Delete ko mga friends ko dito na walang ginawa kundi mangnega ng umaga ang manisi ang sisihin ang gobyerno .. basa din alamin ang pinagmulan ng paghihirap ng pinas.. simulan nyo ng 1986.."
The year 1986 is also the same year in which the first People Power Revolution happened, leading to the fall of Ferdinand Marcos' 20-year presidency and the election of Cory Aquino as president.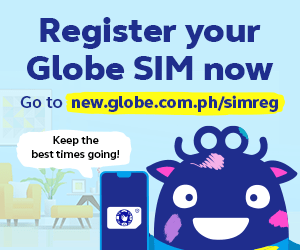 What is he reacting to?
Last Monday, the IATF announced that Metro Manila would be changing from modified enhanced community quarantine (MECQ) to the less restrictive general community quarantine (GCQ) by September 8. However, a day later, the government announced that MECQ would remain in effect until the end of the month, resulting in many netizens expressing their disappointment.
It seems that a lot of Ate Gay's Facebook friends shared this sentiment, which led to him posting the aforementioned text post.
Most netizens aren't happy
This led to his name trending on Twitter. Here are some netizens reacting to his Facebook post.




Why are people comparing him to Tuesday Vargas?
Netizens are comparing Ate Gay to fellow comedian Tuesday Vargas due to their differing opinions in their recent statements. During It's Showtime, the hosts asked Vargas about her opinion on the then-new announcement on Metro Manila going back to GCQ.
Tuesday Vargas spitting facts pic.twitter.com/t0y56X5UzW

— ericfloyd (@ericfloyd_) September 7, 2021

"Siguro magyi-yes ako kung may mas konkretong plano, yung hindi ura-uradang pabalik-balik na parang, ECQ, MECQ, GCQ, parang paganun-ganun minsan," Vargas answered. Netizens praised her answer, and even more so after Ate Gay's post when viral.

Don't attack senselessly

Unfortunately, due to the fervor of the backlash his post received, some netizens have gone too far, with a few wishing him death or calling his "second life" a waste. It's important to continue discourse and educate each other, but it's not right to attack him and wish him death. Let's try to stay civil here.



But remember that this is about accountability
Some comments on the now-deleted post indeed went too far. Meanwhile, other netizens are throwing their support for the comedian, claiming the bashers are canceling Ate Gay for his opinion or proving what he said about being "nega."

However, it's not about being "nega" nor is it about being "woke" or practicing "cancel culture". This is about holding our leaders accountable. Many individuals, families, and businesses have been heavily affected by the last-minute changes in community quarantine level. The country is suffering, and our leaders have the power to act on it and fix the national situation.
8 Reasons 'Reklamo Ka Nang Reklamo, Wala Ka Naman Naiambag' Is a Disingenuous Argument
8 Reasons 'Reklamo Ka Nang Reklamo, Wala Ka Naman Naiambag' Is a Disingenuous Argument
Tim Henares | Mar 22, 2020
Reminder: Register to vote
Voter registration ends this month, and Comelec has announced that they would not be extending it beyond the September 30 deadline. So make sure to register to vote while you still have time.


Ate Gay Receives Backlash From Netizens After Calling Out 'Nega' Friends on Facebook

Ate Gay Receives Backlash From Netizens After Calling Out 'Nega' Friends on Facebook
Alex Alvarez | Sep 09, 2021