Reboots and remakes of classic rom-com movies aren't all that bad. We've got the hugely successful A Star Is Born (2018), which was the third remake of the 1937 film of the same name. There's also the heist classic Ocean's Eleven (2001), a remake of the 1960 original. But when it comes to rom-com flicks, we've yet to see a remake that's on par with the original.
If you've been scrolling through Netflix recently, you've probably seen the new movie He's All That. The American teen rom-com is a gender-swapped remake of the 1999 classic She's All That. The original movie is about a high school hotshot Zach Siler (Freddie Prinze Jr.) who takes on the challenge to transform the nerdy Laney Boggs (Rachael Leigh Cook) so she can be crowned prom queen. The 2021 remake, which stars TikTok sensation Addison Rae and Tanner Buchanan, is about an online influencer who transforms her unpopular classmate into a prom king.
He's All That mostly got negative reviews (safe to say the movie is in fact not all that). No surprise there since it's basically a Gen Zfication of the original that no one asked for or needed. But in case Hollywood or other streaming giants get ideas, maybe they'd want to steer clear of unnecessary remakes and reboots for these other classic rom-com movies:
You've Got Mail (1998)
What it's about: Back in 1998, Meg Ryan and Tom Hanks gave us the love story of boutique bookseller Kathleen Kelly and corporate businessman Joe Fox. It was a time of cappuccino lattes, physical books, and dial-up internet. Outdated, but nonetheless, the peak of romance. Kathleen and Joe, although business rivals IRL, meet online anonymously and unknowingly start falling for each other. When Joe finds out the woman on the other side of the screen is Kathleen, he struggles between his dislike for his in-person rival and his cyber-love for her.
Why it should be left alone: Modern Hollywood might see this as one of the classic rom-com movies that are begging to be remade since there's an obvious disconnect (pun intended) between the movie's dial-up internet and emails and today's tech but hold your horses! You've Got Mail is a classic 90s rom-com and turning it into You've Got DMs might just make someone (Note: Me) claw their eyes out. But if it's any consolation for those who want more from this movie, Mindy Kaling (Never Have I Ever) is planning on making a sequel (read: NOT a reboot) sometime in the future.
10 Things I Hate About You (1999)
What it's about: The Stratford sisters have different goals in life: Kat (Julia Stiles) just wants to be done with high school as quickly as possible while Bianca (Larisa Oleynik) wants to live her life to the fullest — and by fullest, we mean date boys. But house rules say that she can't date until Kat, the beautiful, smart, and headstrong older sister, gets a boyfriend. And so a plan is launched to set the prickly older sister up for romance, a challenge which school tough guy Patrick Verona (Heath Ledger) takes on.
Why it should be left alone: It's certainly possible to remake this 90s classic that is actually based on Shakespeare's Taming of the Shrew, a.k.a. one of the best classic rom-com storylines. There was even an American TV sitcom of the same name that aired from 2009 to 2010. Unfortunately, it was canceled (a sign that it should be left alone). But just because it's a teen flick that isn't grounded in references to a bygone era doesn't mean it's going to be a great movie for a remake. Someone else reading their version of Kat's poem just won't feel the same.
Let's Not Forget these Other RomCom Films that Shaped Our Childhood
Let's Not Forget these Other RomCom Films that Shaped Our Childhood
Desiree Pore | Dec 07, 2018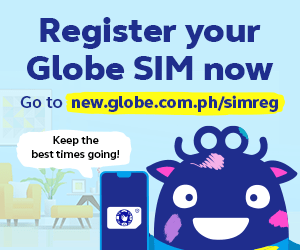 50 First Dates (2004)
What it's about: Henry (Adam Sandler) is a playboy vet who falls in love with Lucy (Drew Barrymore), a woman who has short-term memory loss from an accident. Lucy lives the same day over and over again without any memory of what happened the day before. So every morning, Henry has to make her fall in love with him.
Why it should be left alone: Part of what makes 50 First Dates a well-written rom-com masterpiece is Sandler and Barrymore's chemistry on-screen. A remake would require that level of chemistry for it to be anything remotely like the original. In fact, both actors themselves proved this well when they made their own reboot in 2020:
It's a glimpse of what would happen if Henry and Lucy lived in 2020, in the middle of the pandemic. So, in a sense, a reboot has already been made. Hands off, Hollywood.
13 Going on 30 (2004)
What it's about: Jenna (Christa B. Allen) is a teenager who just wants to be an adult and claim all the privileges that come with age. Her wish is suddenly granted overnight and she wakes up as the super successful 30-year-old Jenna (Jennifer Garner). She soon realizes that adulthood is nothing like what she'd fantasized and that she needs to fix more than one relationship in her life.
Why it should be left alone: Where do we even begin. We suppose a remake of 13 Going On 30 would be a period piece for your granddaughter's generation. Garner's neon fashion sense in the movie certainly takes us back to the early 2000s days. But 13-year-olds in 2021 just aren't as awkward anymore; some are already scarier than actual adults. They do their makeup better, they will post your photo online if you cross them, and worst of all, you don't get their lingo. Now imagine them 17 years in the future… yeah. We'd rather not.
Only Cool People Can Ace This Gen Z TikTok Slang Quiz, Are You One of Them?
Only Cool People Can Ace This Gen Z TikTok Slang Quiz, Are You One of Them?
Kyzia Maramara | Aug 16, 2021
The Notebook (2004)
What it's about: In the 1940s, Noah Calhoun (Ryan Gosling) — cue screaming girls — and rich girl Allie (Rachel McAdams) are desperately in love. But like all rich-person-poor-person relationships, the parents don't approve. Their romance ends when Noah goes off to serve in World War II and Allie pursues a relationship with the "right" man for her. But when Noah returns to their town, it's clear that their feelings for each other never really went away.
Why it should be left alone: When it comes to classic romance movies, The Notebook probably ranks as part of the top 10. We're not saying it's all because of Ryan Gosling but we're saying it's mostly because of Ryan Gosling. It's not a challenge to reboot this one but The Smartphone or The Notes App just doesn't have the same ring to it.
While You Were Sleeping (1995)
What it's about: Lucy (Sandra Bullock) is a lonely transit worker who has a crush on Peter (Peter Gallagher), a man she only sees from her booth at the train station. One day, she saves his life from the path of an oncoming train. At the hospital, Peter's family mistakes her for his fiancée and immediately treats her as family. But things get complicated when Lucy finds herself falling in love with Peter's younger brother, Jack (Bill Pullman).
Why it should be left alone: Frankly, it would be a disgrace to remake any Sandra Bullock movie. But if they ever did, it would probably involve popular ride-hailing apps like Grab or Uber to keep up with the times. Or better yet, instead of meeting at a train station, Lucy sees Peter on Tinder but is too shy to swipe right so she unknowingly swipes right on his brother instead. If While You Were Sleeping gets Gen Zfied, that'd mean we'd officially seen it all.
When Harry Met Sally (1989)
What it's about: On their first encounter sharing a ride from Chicago to New York, Harry (Billy Crystal) and Sally (Meg Ryan) argue about whether men and women can stay platonic friends. Years later, they cross paths and form a friendship. But they're soon forced to deal with how they feel about each other.
Why it should be left alone: Many rom-com fans think When Harry Met Sally is the ultimate rom-com flick to rule them all. It would be criminal to let anyone mess with it. Unless, of course, if journalist and writer Nora Ephron herself writes the script again — but that's impossible since she passed away in 2012.
Clueless (1995)
What it's about: Cher Horowitz (Alicia Silverstone) is a rich, extremely cheerful, socially successful, and shallow high schooler. The girls want to be her, the boys want to be with her. She takes clueless new student Tai (Brittany Murphy) under her wing to teach her the ropes on how to climb the ladder of social success. Eventually, Tai becomes more popular than she is. And in the process of, well, processing all this, Cher discovers her feelings for her ex-stepbrother (Paul Rudd).
Why it should be left alone: The simple fact that nobody can play Cher better than Alicia Silverstone should be enough for anyone to even think of remaking this film. Which other girl can pull off her cheery vibe and have long, healthy, golden hair? This movie added the phrase "As if!" to the lexicon and gave us so many amazing looks that are still impacting the fashion industry until now, 26 years later.
Which other classic rom-com movies do you think should not be rebooted?
Check us out on Facebook, Instagram, Twitter, and YouTube and be the first to know about the latest news and coolest trends!