Everything on the internet is all fun and games until you become a victim of the very thing you're entertained by. Deepfakes, for example. What is a deepfake? Recently, local TikTok has been awash with videos of a woman dancing. Nothing too special about someone dancing on that app, right? But what's going to catch your attention is that this woman's face changes depending on the user who posted it. In other words, people edit their face over the original video and almost everyone is riding the trend. But this technology could put you in danger. Here's why.
What is a deepfake?
If PRETTY WOMAN starred Willem Dafoe instead. Good God. pic.twitter.com/GdieGzSKuX

— SPENCE, TODD (@Todd_Spence) September 5, 2021
Deepfakes use artificial intelligence called deep learning to create manipulated videos. It maps out a person's face or a living thing's form in different angles and pastes it onto a target, usually masking another person's face. These videos look so real and seamless that they're often hard to spot. Think of it as Photoshop in video form. While it's a huge help for the filmmaking industry, we can't ignore the risks it poses for people everywhere.
Why is it dangerous?
Deepfake porn can be as devastating in its consequences as revenge porn. We're still waiting on the law to finally ban it. https://t.co/DkFmhEc8sw

— MIT Technology Review (@techreview) September 3, 2021
If you can't tell what's real from what's manipulated, that's dangerous. Deepfakes have the power to use anyone's face and make them say or do anything. The Guardian reports that in September 2019, AI firm Deeptrace found 15,000 deepfake videos where 96% are pornographic. 99% of those were female celebrities' faces masked over pornstars. "Deepfake technology is being weaponized against women," said Danielle Citron, a professor of law at Boston University.
With easy access apps you can download straight to your phone, almost anyone can do a deepfake with a few photos. And if they have advanced tech, well, they can manipulate almost anything. A historic event, revenge porn on an ex, a politician talking smack, even a dangerous military leader declaring war. It can also do the opposite and declare factual videos to be fake. It's so concerning that even the Pentagon has raised alarms and is working with America's biggest research institutions to get ahead of deepfakes.
How Paid Internet Trolls Work and Why You Should Ignore Them
How Paid Internet Trolls Work and Why You Should Ignore Them
Kyzia Maramara | Apr 06, 2020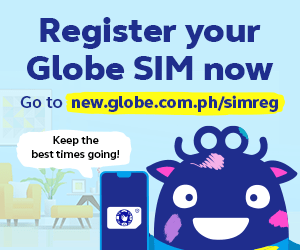 Want to see creepy examples of deepfakes?
One of the most seamless example of a deepfake as of late is this video of industrial cleaner Tom Cruise:
If you didn't know it's a deepfake, you might've been convinced it's the Mission Impossible actor himself. Just read the comments section and you'll see so many who got duped. In fact, that TikTok account, @deepfaketom, is full of alarming deepfakes of the actor. It's cool and entertaining at first but if you consider the fact that whoever is underneath that video could do things to make people think it's Tom Cruise doing them, it's pretty scary.
Would you believe it if we told you that former US President Barack Obama called Trump a, and we quote, "total and complete dipsh*t"? No? Even if he said it himself on the video below?
https://youtu.be/cQ54GDm1eL0
That's actually director Jordan Peele with an Obama deepfake. If the impressive technology can fool you then deepfake Obama is right, it can wreak havoc in the world by making it look like anyone can say anything. It's tech like this that gives a whole new meaning to the saying "Don't believe what you see on the internet."
Andrea Brillantes' video goes viral on TikTok
In a local example, you've probably been flooded with videos of your friends' faces edited over a dancing woman in a blue-and-yellow outfit. The original video was posted by actress Andrea Brillantes back in January but it became viral again since someone started a trend of deepfaking their face on the actress'. In fact, the first time I came across this video was when Buknoy Glamurrr's deepfake washed up on my timeline and I thought he originally uploaded it:
Niana Guerrero's face was also deepfaked in the same video:
Even BTS star Jeon Jungkook had his version:
These videos are just some of the hundreds that have been edited to fit other people's faces over Brillantes'. Users download an app called TempoApp to join the trend. We can't deny that it's amusing. When else can you or your friends get that perfect bod and perfect hair, right? But if it's possible to deepfake a celebrity's video, it's possible to do anything and the forces of evil won't take those possibilities sitting down.
So how can you avoid being a victim of deepfake videos? Even if you're a nobody and you think it's okay for hackers to hack you since you've got nothing of value, you'd still want to protect yourself.
Watch what you post online
To avoid suddenly finding your face deepfaked into malicious content (or even funny pranks from friends), be mindful of the photos you post online. Change your post settings so only your Facebook friends can see what you post. You can also create a specific friends list where you can add your closest friends so only they can see everything you share. On Instagram, Stories has a "Close Friends" option where select people from your 3,000 followers can see your Stories.
But if you want to make your life easier, go on a social media cleanse and unfriend or unfollow anyone you personally don't know. You might be surprised by the number of shady accounts you're connected to that you don't remember adding or following.
Watch which apps you download
Every app you download has a Terms and Conditions section before it allows you to use it. We know it could be tedious to read all that but it could save you the trouble of worrying whether a certain app is harvesting your personal info or not. If it's already on your phone you can go to Settings and tap the specific app to restrict certain permissions like location tagging or camera and microphone usage.
Warn your families about the dangers of disclosing too much info
Apps with entertaining filters that make you look younger, older, or transform you into the opposite sex is also part of the list you should be wary of. We all have a mom or a tita who loves using apps for face swapping and face merging in their downtime. Break it to them gently when you tell them that those apps aren't the safest and they shouldn't be using them anymore.
8 Reasons Why You Should Think Twice Before Using Trendy Filter Apps
8 Reasons Why You Should Think Twice Before Using Trendy Filter Apps
Jon Christoffer Obice | Jun 25, 2021
In the age of technology, protecting your information is the most important thing
Technology is both a gift and a curse. It makes our lives so much easier but at the same time it could very well be the thing that destroys us. Maybe not in a robot uprising type of way (at least, not yet) but by making us victims of catfishing and online scams, among other things. Avoiding trends like deepfaking and remembering to keep your private life under wraps won't remove the fun from life. It's just making sure you're safe and protected even if you spend hours on the internet. And remember, don't believe everything you see online.
Check us out on Facebook, Instagram, Twitter, and YouTube and be the first to know about the latest news and coolest trends!