Over the weekend, people have been in a hot debate about how Filipinos are grossly underpaid. We're sure you've seen that viral tweet about an Atenean who turned down a P37,000 starting salary because they were expecting a P60,000 paycheck. That situation might have painfully reminded you of your own salary (which is probably lower than P37,000) and made you say if you had that amount, you'd probably be rich by now.
But can you really be rich by working as an employee at your 9-to-5? In 2015, a gas station attendant and janitor was found to have saved $8 million after he died. We've always been told we have to hustle harder, maybe start a business or juggle thousands of side jobs to get rich. But the truth is you don't have to do all that.
The definition of "rich" will vary from person to person but for the purposes of this article on how to get rich through your day job, let's assume you mean to become "financially independent" at a certain age.
Find a job that pays well
First thing's first, land a job that will give you a decent salary, one that can cover your basic expenses plus extra. That Atenean knew what they were doing when they tried negotiating for a P60,000 starting salary. Have you tried paying monthly rent for an apartment in Manila? Your P37,000 would be annihilated. So find a job that can give you the salary you need and negotiate up to a comfortable level for you.
Plan to boost your income
Each year, the cost of living goes up. iPrice's April 2021 data showed that Metro Manila is Southeast Asia's second most expensive city to live in. With the price of rent, food, and utilities soaring, you shouldn't tolerate a stagnant paycheck.
What do you do? Get that raise.
Your first day at work is the most opportune time to devise a plan to boost your income. Asking your boss for a raise isn't as simple (and awkward) as barging in their office one year later and demanding they add to your salary. You need to put in the legwork first, convince them you deserve it.
Andrew Giancola, the founder of Dollar After Dollar, has a bulletproof strategy on how to negotiate for a raise and the entire process spans over six months. His steps involve meeting with your superior and clarifying what tasks you need to do in order to qualify for a raise. This is clearly something you need to plan for if you want to earn better.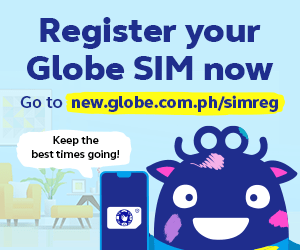 Find ways to upskill
View this post on Instagram
Fact: The road to getting that pay raise is blocked by thousands of employees with the same basic skill set as you. What makes you different?
This is the part where you upskill.
You're a writer. That's cool. So are a bajillion other people and their moms — you get the same pay as them. But if you're a writer and a social media manager? That sets you apart. The added skill makes your worth better and your paycheck higher.
There are a lot of free courses and classes online depending on the type of skill you want to acquire. Coursera and Udemy are just some of the online providers you can check out. You can also join Facebook communities with a specific interest or deep dive into the world of YouTube. Thanks to technology, we literally have everything at our fingertips for free.
Save more than 20% of your salary
So you got a nice paying job and you're on the road to getting that raise. Another thing you should be doing right off the bat is saving money.
The basic rule in saving money is to take 20% off your income every month. But if you want to be rich and retire ASAP, you absolutely have to increase that percentage. Each percentage increase in savings means a year closer to retiring. We'll elaborate on that in a few.
It goes without saying that you should keep your hands off this savings fund. It's best to open a new bank account and regularly transfer money. But which bank account should you go for? Traditional banks are naturally the first option, but did you know you could get more advantages with digital banks?
Put your savings in a high-interest digital bank
Your savings, if done properly, will be sleeping in a bank for a long time. Don't let all that time and money go to waste — make your savings earn more money for you.
How? Put it in high-interest digital banks.
Traditional banks will give you less than 1% interest per annum (p.a.) but digital banks range from 2.5% p.a. to even 6% p.a.! Think about it. Let's say you have P100,000 in savings and you put it in a bank with a 2.5% interest p.a., that's going to get you a gross interest of P208.33 per month. That's essentially free money!
Some of the best digital banks you can open accounts for are CIMB Bank PH, ING PH, and Tonik. These digital banks also come with physical cards which you can use to withdraw money in different ATMs. So really, they act like traditional banks too.
The Lowdown on These 8 Digital Banks — Pros, Cons, and Interest Rates
The Lowdown on These 8 Digital Banks — Pros, Cons, and Interest Rates
Kyzia Maramara | Mar 03, 2021
Invest your money
Now that you're consistently saving 20% of your money and storing it in a high-interest digital bank, you can start thinking about investing to grow it further.
Investing is not for everyone, neither is it a get-rich-quick scheme. If you're not careful, the volatile market can swallow your hard-earned money in a split second. Plus, before you invest, you should take time to study which type of investment would suit you.
If you want to get into all this investing stuff but don't know where to start, r/phinvest on Reddit is a community of Filipinos that will help you. You can also check out Pinoy YouTubers who can break down confusing financial matters for you.
Budgeting is your friend
As the old saying goes, those who fail to plan, plan to fail. You can't get rich without a budget just like you can't get those abs without the proper workout routine. Budgeting is not something that's supposed to confine you, in fact, it's the total opposite. It gives you the freedom to purchase what you want 
because 
you have money set aside for it.
There are free money tracker apps you can download online. You can try tested and proven budgeting methods to see which one works best for you.
Zero-based budgeting is assigning every peso a job until your money on hand is trimmed to Php 0. Start allocating for your most important expenses every month.
50-30-20 budgeting is giving 50% of your income to your needs, 30% to your wants, and 20% to your savings. Tweak the percentages to match your situation.
Live below your means
This tip is as practical as it can get. You can live on your budget but it's better if you also live below your means. Take the knife of responsibility and stab it right through the heart of temptation! You can't expect to get rich if you keep lavishly spending money on things that don't provide value to your life.
Before you make a purchase — whether it's that super cute P100 item on Shopee or something trending from the internet — ask yourself a few questions:
Is this within my budget? Your budget is your 10 commandments.
Is this an emotional buy? Don't take your stress out on your wallet.
Will I still be using this after a week? A month? A year? Will it even last that long?
If I wait after 7 days before buying, will I still want this? If not, that's an emotional buy.
Wealthy people know where to put their money.
8 of the BIGGEST Money Mistakes You Could Make in Your 20s
8 of the BIGGEST Money Mistakes You Could Make in Your 20s
Kyzia Maramara | Apr 08, 2021
BONUS: Want to know how much you need to save to retire early?

When should your savings end? Earlier we've mentioned that the percentage of your savings determines your age of retirement. Mr. Money Mustache created a nifty chart for this:

Of course, this chart has a few assumptions:
You earn 5% investment returns in savings
You'll live off of 4% of your income per year
You want this money to last forever
Based on that chart, if you consistently save 20% of your income, then you'll be able to retire after 37 years.
In conclusion, you can absolutely get rich at your day job but you have to put in the work and discipline. Upskill, get that raise, or jump to another job with a higher salary, do whatever you need to do to increase your income. And then maybe, you can retire on a farm in a distant province living the life.
Check us out on Facebook and Instagram and be the first to know about the latest news and coolest trends!