Top 8 Ateneo Blue Eagles of All Time
Nov 24, 2016 &nbsp • &nbsp Jon Carlos Rodriguez
Top 8 Ateneo Blue Eagles of All Time
By Jon Rodriguez

The Ateneo de Manila Blue Eagles climbed to second place in Season 79 of the UAAP without one true superstar, relying on solid team play and defensive efficiency. As the Final Four begins, let's look back at some of the greatest players to don the blue and white.
FRANCIS ARNAIZ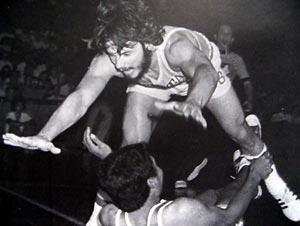 Philippine basketball legend Francis Arnaiz will forever be known for his heroics as a member of the famed Toyota squad in the PBA, but his journey started in Ateneo in the late 60s. In his rookie year, he led the Blue Eagles to the NCAA championship, showing early signs of "Mr. Clutch."
ENRICO VILLANUEVA
There were many heroes from Ateneo's 2002 champion team, and none was bigger than Enrico Villanueva. The 6-foot-5 center commanded respect in the paint, and provided the much needed muscle to complement Larry Fonacier's shooting, Rich Alvarez's athleticism (more on him later) and LA Tenorio's point guard wizardry. Aside from being La Salle's–and Joseph Yeo's–worst nightmare, he was also awarded MVP in that championship year.
JUN REYES
Jun Reyes was not just "the brother of Chot Reyes" when he was playing for Ateneo in the 80s. Reyes was a two-time MVP during the school's championship runs in 1988 and 1989. He was so good as the Blue Eagles' court general that a future PBA legend, Olsen Racela, played as his backup.
CHRIS TIU
If you look up the definition of "King Eagle," you'd probably see a photo of Chris Tiu right next to it. Tiu exemplified everything right about being an outstanding student-athlete, leading his alma mater to a championship in 2008–the first of five straight titles. He was also named "favorite athlete" in the Nickelodeon Philippines Kids' Choice Awards in 2008. Why? Because he's Chris Tiu.