Happy hump day! We're getting closer to the weekend and to make you smile, even more, Aunt Julie is finally back after a brief hiatus. After making her first appearance last month, the Macoy Dubs character quickly became an online sensation. So when she announced that she was going on a break, we all died a little on the inside. But she couldn't stay away for long; after being away for just a week, Auntie Julie came back! To celebrate this, we've gathered some of her best skits that would make you fall in love with her even more:
Titas of Manila Christmas Party
Titas of Manila reunion in December hopefully when Miss Rona isn't around #AssumptionistaMoms charot pic.twitter.com/ljiHy7hJLP

— Macoy Dubs (@macoydubs1) August 15, 2020
This video was the beginning of Auntie Julie, the rich tita who went to an exclusive all-girls school and grew up to be a very successful OB/GYN (we're just assuming). It's not a Christmas party or gathering without parents asking their kids to approach their ninong/ninang and mag-mano or give them a kiss, so they'll give you money. Then she'll ask for a portion of that money because that's just how it works. How many Ninong Marks do you have in your life who easily gives 1k?
How Titas should be
My name is Auntie Julie. Your Ninang from Poveda pic.twitter.com/rQxWGkUwKN

— Macoy Dubs (@macoydubs1) August 15, 2020
Auntie Julie is the epitome of the progressive family member we need in our lives. She's still got the classic tita traits: asking if you're dating and making side kwentos about her dating life as an adult. But she isn't conservative at all; she makes sure that her pamangkins practice safe sex, and that's something that should be normalized in our conversations. Nothing embarrassing about that!
Hello, inaanak. Did you use protection? Hehe #auntiejulie #proudpovedantita #titayoulove pic.twitter.com/gGuvGWiHo2

— Macoy Dubs (@macoydubs1) August 18, 2020
She'll give you occasional reminders like this too.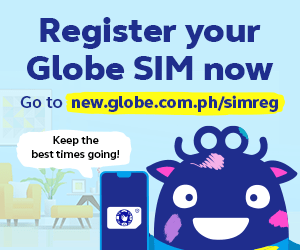 When she sees one of her inaanaks
Auntie Julie's range! Eduardo meets Robert pic.twitter.com/LEaONBk1Zq

— Macoy Dubs (@macoydubs1) August 16, 2020
We've all been caught in similar situations where we end up staying longer somewhere because your mom sees someone she knows, leading to extra chika time. You're left swaying awkwardly on the side until she introduces you and irereto ka pa to one of her kumare's children or in this case, her inaanak. We feel like Auntie Julie is the type of mom who can be your best friend, and she would listen to all details carefully, even your sex life. We stan a mom who is supportive of the LGBTQA+ community!
The weekly Zoom chismisan
Tita of Manila Zoom chismisan pic.twitter.com/MxtIJXY6VD

— Macoy Dubs (@macoydubs1) August 16, 2020
Titas may not be able to have their weekly chikahan at Mary Grace but just like the kiddos, they've learned how to use Zoom for their chismisan. They talk about all sorts of things: from funny memories during school to who recently got annulled. We know how difficult it is to speak with a clay mask drying on your face and Auntie Julie does it so effortlessly — all for the love of chika. LOL!
Tita needs her antipara
Auntie Julie needs her antipara #auntiejulie pic.twitter.com/albOGFwr1S

— Macoy Dubs (@macoydubs1) August 19, 2020
Classic tita move when reading something on her phone: holding it far away from her face — so far away it can be good for social distancing.
Auntie Julie meets Robert's friend
Auntie Julie nalaman na may booking si Robert! Emz #auntiejulie #robertangelo pic.twitter.com/SfoGZjD8Us

— Macoy Dubs (@macoydubs1) August 18, 2020
Auntie Julie is the mom who would not judge you for having a surprise visitor. In fact, she'd just be concerned about whether or not you used protection (and jokingly ask your visitor about your -ehem- performance). Inappropriate? Totally. But honestly, we need more supportive parents like Auntie Julie.
Shopping with Auntie Julie
What?? Declined? #auntiejulie #cassandramae pic.twitter.com/T5bBRNm55F

— Macoy Dubs (@macoydubs1) August 19, 2020
She's the tita who isn't shy to make small conversations with workers and thank them for their hard work. She would offer to treat you with more items and when you make her taste an unfamiliar food item, she'll likely refuse to taste it the first time.
The generous tita in church
Love and peace,
Auntie Julie pic.twitter.com/03e5KvWtAB

— Macoy Dubs (@macoydubs1) August 29, 2020
The generous tita in church is Auntie Julie's comeback video after taking a short hiatus. She's the Tita who will gladly shell out Php 1000 as a mass offering and brings food for the priest on top of that.
Aunt Julie at a UAAP Game
Auntie Julie as a supportive mom. Plus, she has a reminder to all of us.

Love and light,
Auntie Julie pic.twitter.com/rl6AOoeo0E

— Macoy Dubs (@macoydubs1) August 31, 2020
Cassandra is finally in college and Auntie Julie's watching her daughter cheer for her school for the first time. She also makes sure that her other children, Fran and Robert are well-fed during the game, treating them with the classic snacks we get at MOA Arena. The best part of this skit is she calls out one of the many toxic men you'll see during games (alumni of competing schools) who makes snide comments about women's clothing. Her most important reminder yet: register to vote! You may do so until the end of September.
Macoy Dubs has shared his creativity with us over the past years with his funny dubbed videos up to his latest character, Auntie Julie. He's provided us with entertainment that continuously brings comfort amidst today's uncertainties, and we are glad that Auntie Julie is back again. She's funny, bold, and most of all, the Tita who probably gives the warmest hugs. We're excited to see more of her!
What are your favorite Macoy Dubs videos or TikToks? Share with us below!