After countless delays, the sequel to the epic sci-fi movie Avatar is finally here! The hype surrounding Avatar: The Way of Water is REAL, amassing over 100 million views online in the first 24-hours following the trailer's premiere. The sequel is set 10 years after the first film, and while little is known about the storyline, fans are already on cloud nine. Here are eight reasons why we're beyond excited to see Avatar: The Way of Water back on the big screen!
Meet Spider

The trailer showed that the relationship between Jake and Neytiri grew after the events in the first Avatar movie. They're now parents, and among their kids is Spider (played by Jack Champion), who was adopted from a military base in Pandora. It will be interesting to watch how his role will impact the film, considering the bad blood between humans and Na'vis. 
Family and Humanity 

While Avatar 2 is set to introduce new worlds and characters, it seems fans will also see love for family as one of the main themes. "I know one thing: wherever we go, this family is our fortress," Jake says towards the end of the teaser trailer. All we can say is to prepare a box of tissue, so you're ready for heart-tugging scenes.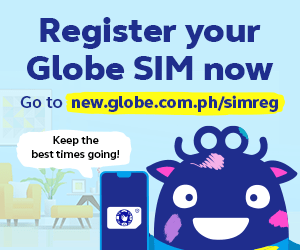 Visuals that will take your breath away

Avatar was released more than a decade ago, but its visual effects remain on par with the sci-fi movies of today. The trailer for Avatar: The Way of Water is just more than a minute long, but its visuals will blow you away. Just look at the vibrant shades of blue and mystical creatures! You can tell the production gave everything for this movie.
An immersive movie experience
Critics loved Avatar for its innovative techniques in storytelling, and filmmaker James Cameron is bringing the same approach for Avatar 2. ICYMI: the reported budget for all Avatar sequels is $1 billion. According to Cameron, the sequel was made possible through a new motion capture system that took more than a year to be completed. The dedication!
8 Upcoming Movie Sequels in 2022 to Look Forward to When Nothing in Life Excites You Anymore
8 Upcoming Movie Sequels in 2022 to Look Forward to When Nothing in Life Excites You Anymore
Kyzia Maramara | Apr 20, 2022
Prepare to see more of Pandora's oceans

From the title, it's clear that Avatar 2 will highlight the beauty of Pandora's coastal realms. Prepare to be amazed by riveting underwater scenes, other Pandoran creatures, and new Na'vi tribes like the sea-dwelling Metkayina.
More new faces

Kate Winslet and Michelle Yeoh are among the new cast members joining the epic sequel. We don't have many details about their characters, but one thing is sure, they'll add more depth and stellar acting performances to the Avatar universe we all love!
You get a sequel! You get a sequel! Everybody gets a sequel!

While we're still over the moon following Avatar 2's epic trailer, you have more reasons to be excited because three more films are reportedly hitting cinemas in 2024, 2026, and 2028 respectively. Landau says the upcoming movies are standalone stories despite centering around Jake and Neytiri's family.
12.16.2022
Avatar: The Way of Water is coming to cinemas this year, and all we can say is: 
Are you excited about Avatar: The Way of Water?
Follow us on Facebook, Twitter, Instagram, Tiktok, and Youtube for the l8est entertaining, useful, and informative lists!