Many Filipinos are speculating about what changes the upcoming administration will implement once in office. One of the hot topics is mandatory military service, something presumptive vice president Sara Duterte-Carpio said months ago that she will push for once elected. But why are Filipinos against it? Why was mandatory ROTC abolished two decades ago?
Sara Duterte wants mandatory military service
Back in January 2022, then-Davao Mayor Duterte-Carpio said it was one of the things she would push should she win the election.
"Gagamitin ko ang aking opisina —Office of the Vice President—para kausapin ang ating Congress, the House of Representatives and the Senate to make military service for all 18 years old, male and female, mandatory in our country," said Duterte-Carpio.
She wants those over 18 years old to undergo Reserve Officer Training Corps, not as a weekend or once a month college subject.
Netizens Have the Funniest Responses to Sara Duterte's Mandatory Military Service Proposal (But They Also Made Valid Points)
Netizens Have the Funniest Responses to Sara Duterte's Mandatory Military Service Proposal (But They Also Made Valid Points)
Alex Alvarez | Jan 20, 2022
President Rodrigo Duterte has long since pushed for it too
BREAKING: President Duterte certifies as urgent the bill making ROTC mandatory for Grades 11 and 12 | @AC_Nicholls pic.twitter.com/yuNXpKFRGu

— CNN Philippines (@cnnphilippines) June 3, 2019
Duterte-Carpio is only echoing what her father has always wanted since he became president in 2016. President Rodrigo Duterte once called on lawmakers to pass the bill about ROTC revival for Grades 11 and 12. According to him, it was to "invigorate their sense of nationalism and patriotism necessary in defending the State and further promote their vital role in nation-building." (In 2017, he himself admitted to faking a medical certificate to get out of military training.)
However, the bill for mandatory ROTC has remained untouched over the years.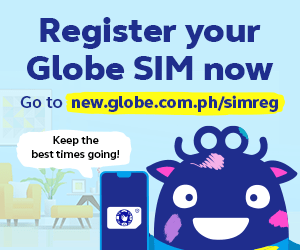 Why is ROTC no longer mandatory anyway?
Back in 2001, a University of Sto. Tomas student named Mark Welson Chua was murdered for exposing the alleged corruption within his ROTC unit. Chua wrote a tell-all expose in February 2001 with the university's official student publication, The Varsitarian. The piece was entitled "Struggle Against the System." Chua, along with fellow cadet Romulo Yumul, filed a formal complaint exposing the corruption, extortion, and bribery within the UST-ROTC unit.
It resulted in the removal of UST-ROTC Commandant Major Demy Tejares along with other Department of Military Science and Tactics officials.
The death of Mark Welson Chua
20 years ago, Mark Welson Chua was murdered by his own fellow cadet officers in the Reserved Officers Training Corps (ROTC).

Chua exposed practices of corruption, bribery and extortion in the ROTC unit of UST in 2001. pic.twitter.com/e9ZSXE3zMM

— The Varsitarian (@varsitarianust) March 17, 2021
On the evening of March 15, Chua was set to meet his father and uncle at a restaurant in Makati. He never arrived. Instead, his father received a call around 4 AM on March 16 from someone claiming that they had his son. The "kidnappers" demanded P3 million in ransom. The elder Chua refused to pay. Two days later, on March 18, the 19-year-old cadet's body was found taped, bound, decomposing, and floating in the Pasig River.
Did Chua get justice?
In 2004, Arnulfo Aparri Jr. was found guilty of murdering Chua. He was also an ROTC cadet. Aparri was sentenced to death via lethal injection and was also ordered to pay the Chua family a P50,000 indemnity. However, in 2006, when the death penalty was abolished, his sentence was changed to life imprisonment without parole.
Eduardo Tabrilla, another suspect, pleaded guilty to homicide in 2006. According to The Varsitarian, two other suspects named Paul Tan and Michael Rainard Manangbao remain at large.
Amelita Chua, the victim's mother, seeks justice for the brutal murder of her son to this day.
The NSTP Act of 2001
After Chua's case gripped the country in fear and anger, the Republic Act 9163, or the National Service Training Program Act (NSTP) of 2001 was signed on January 23, 2002. It allowed college students choose between ROTC, Literacy Training Service (LTS), and Civil Welfare Training Service (CWTS) as part of their required NSTP.
No talks about making ROTC mandatory (for now)
Presumptive president Ferdinand "Bongbong" Marcos Jr. earlier announced that Duterte-Carpio will serve as the Department of Education secretary once both of them are elected. This led many to believe that her first priority might be to make ROTC mandatory. However, on May 13, 2022, Christina Frasco, Duterte-Carpio's spokesperson, clarified that there were no discussions yet on the matter.
"While VP-elect Sara looks forward to fulfilling her role as DepEd Secretary, she is respectful of the transition process, and therefore all policy discussions will be had post-proclamation," said Frasco.
Netizens are dismayed

Whether or not there have been discussions about the topic, Filipino netizens are already dismayed about it being brought up at all.
"DepEd is not a way to build an army," one tweet read. "While it's good (some of its parts) to have ROTC, don't make it mandatory."
Another lamented: "Please no to ROTC. You are exposing the youth to injustices, hazing, military traumas and abuse. Again, we are not South Korea, we are not Taiwan, and we are not Israel. If things were different maybe ROTC would be acceptable, but under this regime, we give a definite no."

Yet another netizen was convinced that mandatory military training was a waste of years and time. "People really thought that the mandatory ROTC will help the youth to be well-disciplined, I beg to disagree. Hazing, abuse, unlawful violence, extortion, and injustices are rampant in ROTC."

One netizen questioned the "establish patriotism" goal of bringing back ROTC and reasoned that a stronger Philippine history class would be better.
"If they really want the youth to imprint patriotism why not compulsory Philippine History class? Remember the reason why we're f**ked up now is because a lot of people lack knowledge on that aspect."
Another netizen pointed out that the K-12 curriculum is already too much, so adding two years of mandatory ROTC would only cause more distress.

What do you think of mandatory military training? Share your thoughts with us in the comments below!
Check us out on Facebook, Instagram, Twitter, TikTok, and YouTube, to be the first to know about the latest news and coolest trends!