Nothing to look forward to this 2022? That's going to change once you see the list of upcoming movie sequels headed our way. It's nostalgic, fresh, and exciting — just what you need to distract yourself from the crazy world out there. Here are just some of the most-anticipated movie sequels set for release this 2022.
Hocus Pocus 2
The 1993 American fantasy-comedy flick Hocus Pocus is finally getting a sequel this 2022 (after 29 years!). Three young women accidentally bring back the Sanderson Sisters to modern-day Salem and must figure out how to stop the child-hungry witches from wreaking havoc on the world. And yes, Bette Midler, Sarah Jessica Parker, Kathy Najimy, and Doug Jones are set to reprise their roles so it's going to be a nostalgic one for sure.
Hocus Pocus 2 is expected to be released on Disney+ this coming Halloween 2022.
8 Ways 'The Secrets of Dumbledore' Disappoints
8 Ways 'The Secrets of Dumbledore' Disappoints
Mikhail Lecaros | Apr 18, 2022
Disenchanted
We'll finally get a glimpse of what comes after a "happily ever after." Disenchanted is the sequel to the 2007 fantasy rom-com Enchanted. It explores the lives of Giselle, Robert, and their daughter Morgan after they move to a suburb in Monroeville. Giselle can't help but question her happiness which turns the lives of those in the real world and Andalasia upside down in the process. You'll be satisfied to know that Amy Adams, Patrick Dempsey, James Marshall, Idina Menzel, and more reprise their roles for this film.
Disenchanted is expected to be released on Disney+ later this 2022.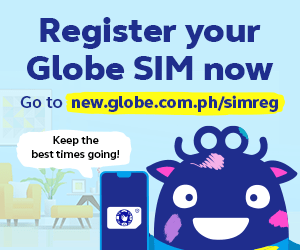 Bird Box 2
Remember back in December 2018 when everyone was collectively obsessed with Bird Box? It was a gripping post-apocalyptic thriller where unknown creatures roam the earth. If you see them, you die. That makes life difficult for our survivors who had to navigate the outside world in blindfolds, only trusting their ears. While the movie was a hit (it's Sandra Bullock after all), viewers were still left with questions: What were the creatures and where did they come from? What happened to the community of survivors? Will they ever defeat these monsters?
Malerman published the sequel to Bird Box last 2020 entitled Malorie. It gave readers a better grasp of the post-apocalyptic world. The movie sequel so far doesn't give much detail about the plot but it's set for release on Netflix later this year.
Feel Old Yet? You Won't Believe These Movies Are Turning 20 Years Old This 2022
Feel Old Yet? You Won't Believe These Movies Are Turning 20 Years Old This 2022
Kyzia Maramara | Feb 03, 2022
Avatar 2
The sequel to James Cameron's masterpiece is set to drop 13 years after Avatar premiered in cinemas and blew our minds away. Avatar 2 will take viewers on another adventure on the planet Pandora where Jake has to work with Neytiri and the Na'vi to protect the planet and his newfound family. Expect elaborate underwater sequences that took literal years to perfect and demanded a revolutionary production. To make you even more excited, here's Zoe Saldana telling us about her reaction to a 20-minute clip she saw of the movie:
"I was speechless…I was moved to tears."

Zoe Saldana saw 20-minutes of AVATAR 2. Love this answer about James Cameron. The underwater performance-capture technology should be incredible. #TheAdamProject #Avatar2 pic.twitter.com/u79EOEsQHQ

— Kevin McCarthy (@KevinMcCarthyTV) March 11, 2022
Avatar 2 is hitting theaters on December 16.
Thor: Love and Thunder
Marvel just released the first trailer for Thor: Love and Thunder and everyone's already excited. The movie is set after the events of Avengers: Endgame where Thor Odinson leaves with the Guardians of the Galaxy. Now he seeks to find his inner peace a.k.a. retire from being a superhero. It features Natalie Portman as Jane Foster (who last appeared in the 2013 Thor: The Dark World) and who is also the Mjolnir-wielding Mighty Thor. Whaaat. However, Gorr the God Butcher just won't let Thor retire in peace and off we go on another action-packed, hilarious adventure through Thor's universe.
Thor: Love and Thunder will hit theaters on July 8.
Doctor Strange in the Multiverse of Madness
Here's another Marvel movie to watch out for: Doctor Strange in the Multiverse of Madness, the sequel to the 2016 Doctor Strange. While continuing his research on the Time Stone, Dr. Stephen Strange casts a spell that opens a portal to the multiverse. He inadvertently unleashes evil which will take more than Wanda Maximoff, Wong, and Dr. Strange himself to defeat it. It's no doubt one of the most-anticipated movie sequels in 2022.
Doctor Strange and the Multiverse of Madness will premiere in theaters on May 4. You can already get your tickets in advance by visiting cinemas near you or checking here!
Spider-Man: Across the Spider-Verse (Part One)
Everyone's favorite animated Spider-Man is back. Miles Morales reunites with Gwen Stacy and a new team of Spider-People as they face enemies across the multiverse. While the trailer doesn't give much away, the glimpse of the epic animation tells us this is going to be one of the best Spider-Man films we've ever seen.
Spider-Man: Across the Spider-Verse (Part One) will premiere in theaters on October 7.
Black Panther: Wakanda Forever
Another much-anticipated sequel this year is Black Panther: Wakanda Forever. There isn't much known about the plot of the 2022 movie yet but it's set to explore the world of Wakanda and the major characters in the first movie. Without the late Chadwick Boseman playing T'Challa, the focus could be on other characters. Expect Danai Gurira's Okoye, Winston Duke's M'Baku, and Letitia Wright's Shuri to shine. Wakanda Forever also debuts Dominique Thorne as Ironheart.
Black Panther: Wakanda Forever will hit theaters on November 11.
Which of these movie sequels in 2022 are you most excited for?
Check us out on Facebook, Instagram, Twitter, TikTok, and YouTube, to be the first to know about the latest news and coolest trends!