8 Reasons Why You Should be Excited for Avida's South Park District
Nov 25, 2015 &nbsp • &nbsp Abu Poblete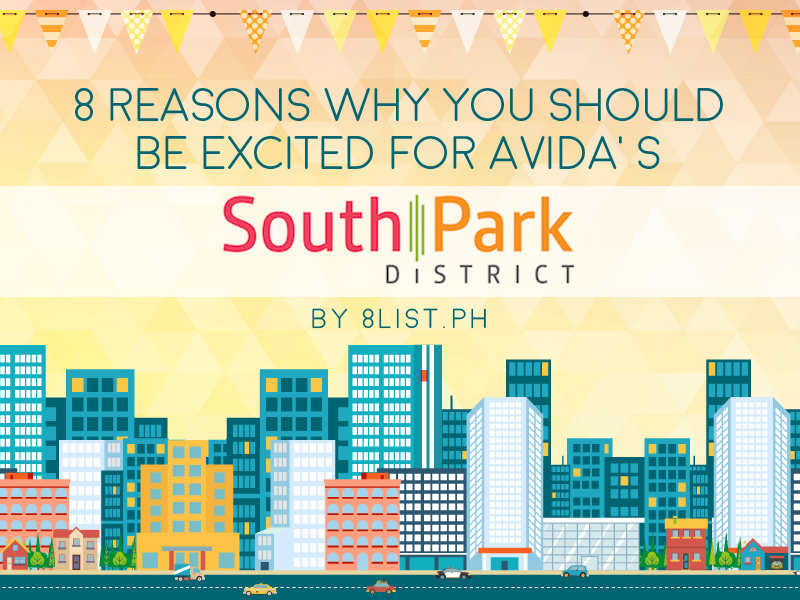 After a whole day full of chasing deadlines, meeting bosses and sitting in front of a laptop, you deserve a place where you can just chill and enjoy the company of nature and your family. There's a lot that can happen in a day, and your home is the perfect place to get that quick escape from reality.
South Park District, a project of Ayala Ayala Land and Avida, is the perfect place where you can mix home, work and relaxation. Here are 8 reasons why it could just be the place where you can get that sweet reprieve you've always wanted.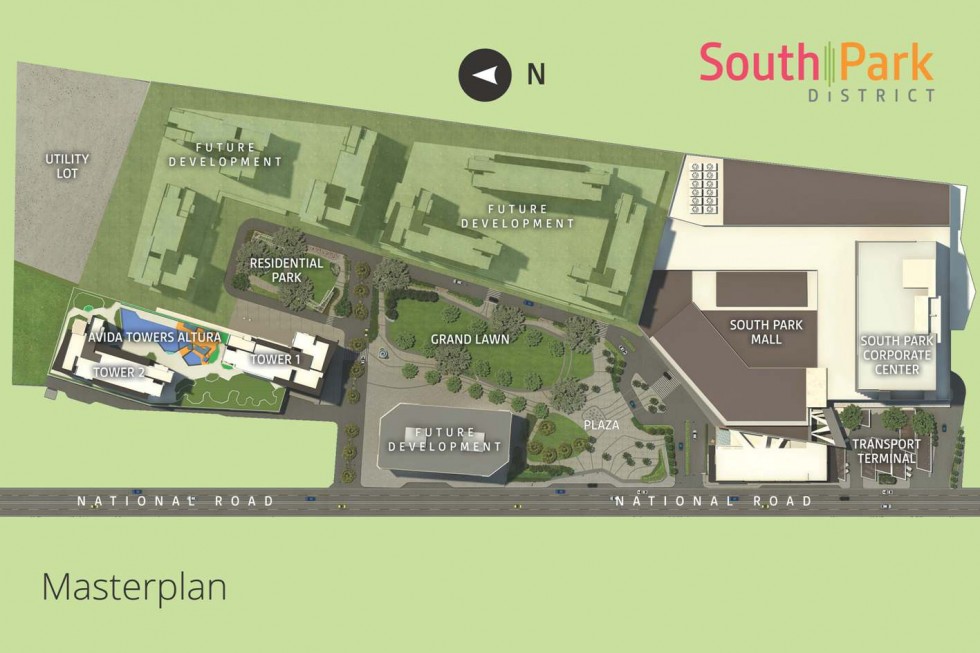 South Park District is the first mixed-use development in the South which means that somewhere you can do anything and everything. There is a South Park Corporate Center filled with retail and business clusters just beside the residential buildings of the Avida Towers Altura. No commute, no traffic!.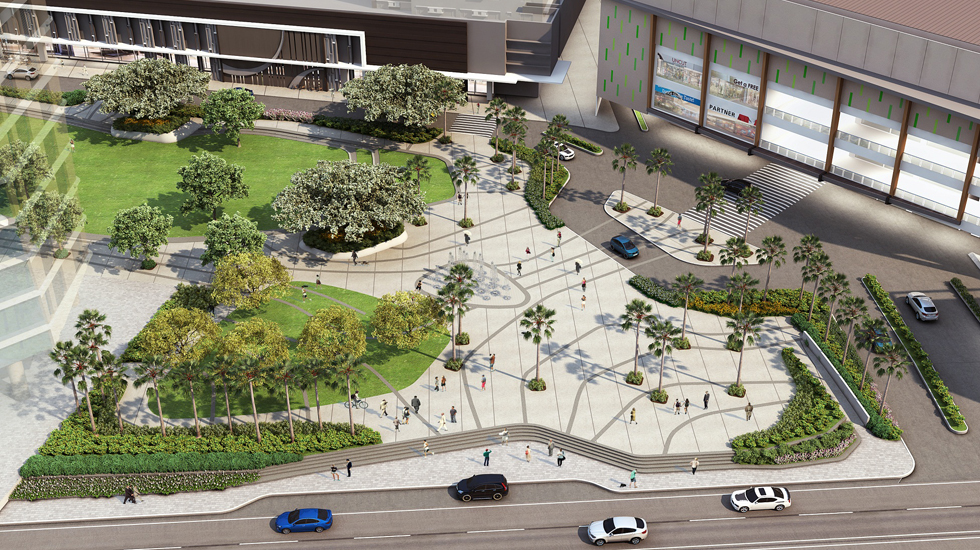 In the middle of the South Park District is the Central Park, a three-part park made up of the plaza, private residential park and grand lawn.
Decorated with shrubbery and palm trees, South Park District's wide-open plaza invites you to just take a stroll and meditate. Perfect for food hubs, bazaars and other public events, you will find endless possibilities in the plaza.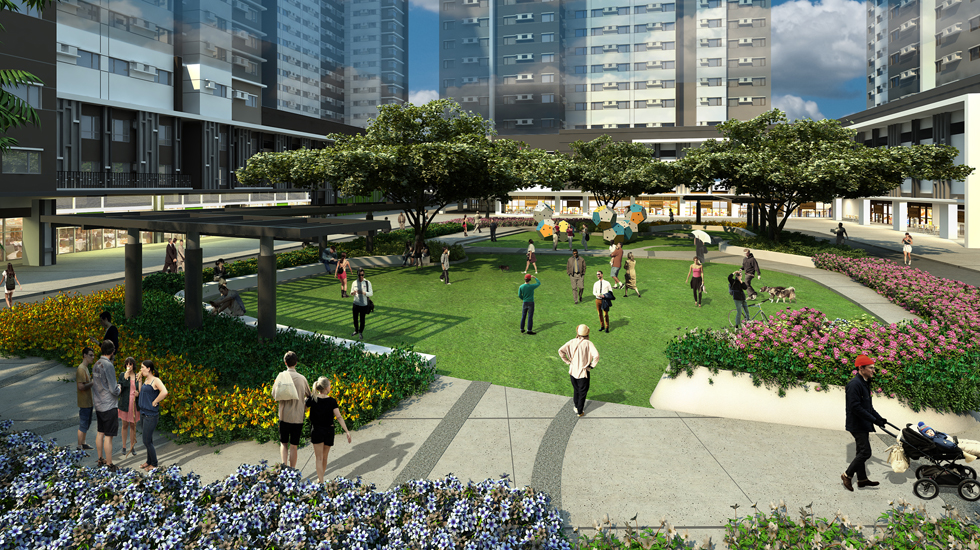 South Park District's residents are also given an exclusive treat with the Private Residential Park, where they can meet and bond with other Avida residents over a walk in the park or a Sunday picnic.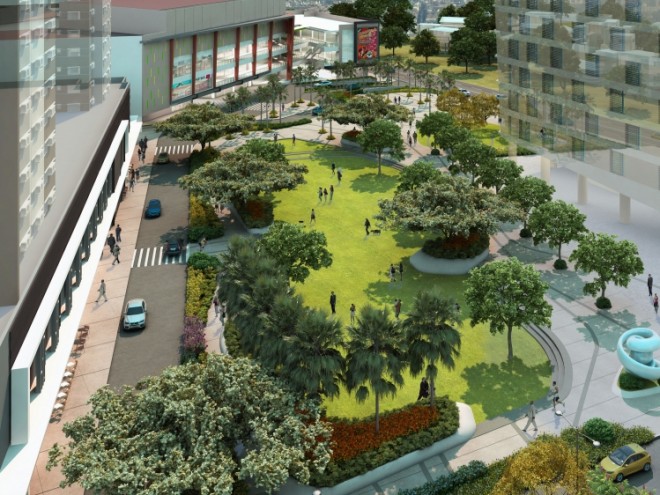 South Park District's grand lawn is another feature of the Central Park that's open for everyone. With its fresh-cut grass and its wide-open space, the grand lawn is perfect for picnics, kite-flying, weekend markets and family leisure activities. Whether you just want to get physical or just relax under the sun, the grand lawn is where you should be.
Make most of your Central Park experience and marvel at the interactive sculptures of world-renowned sculptor Reginald Yuson spread throughout the park.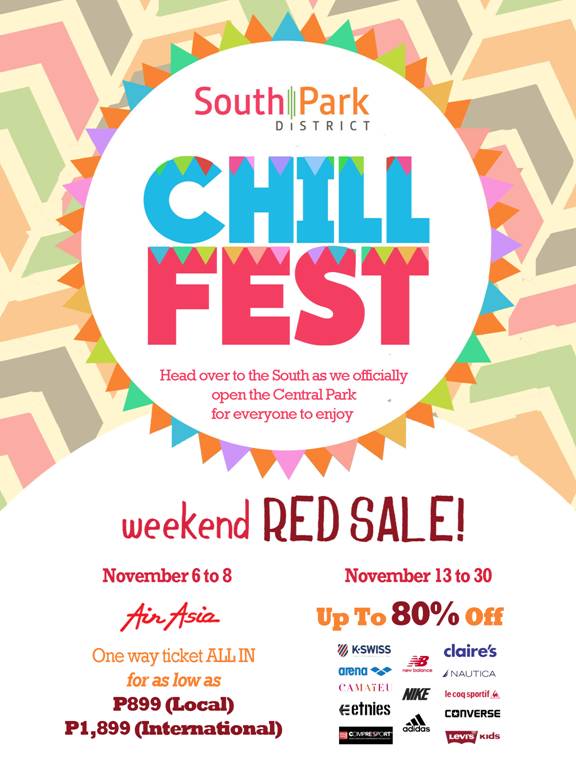 Let the Weekend Red Sale save you from the Christmas rush with active lifestyle brands like K-Swiss, Claire's, Converse, Adidas, Camaïeu, New Balance, Etnies, Nike, Le Coq Sportif, Nautica, Levi's Kids, Compressport and Arena that offer up to 80% off their products. The Weekend Red Sale will be there from November 13 to 30.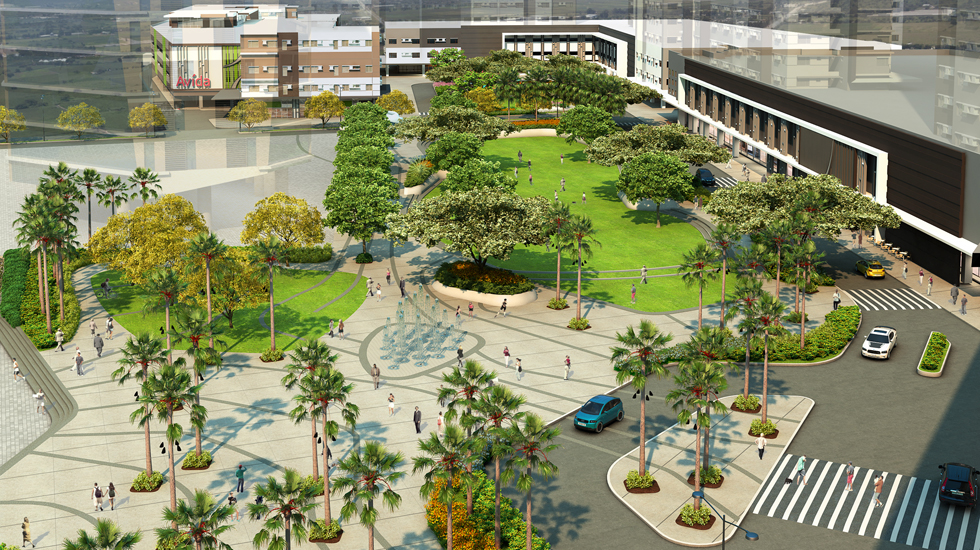 Beside the residential buildings is the South Park Mall operated by Ayala Land. It is a place where work, home and leisure mix together, making South Park District a vibrant new community in Muntinlupa.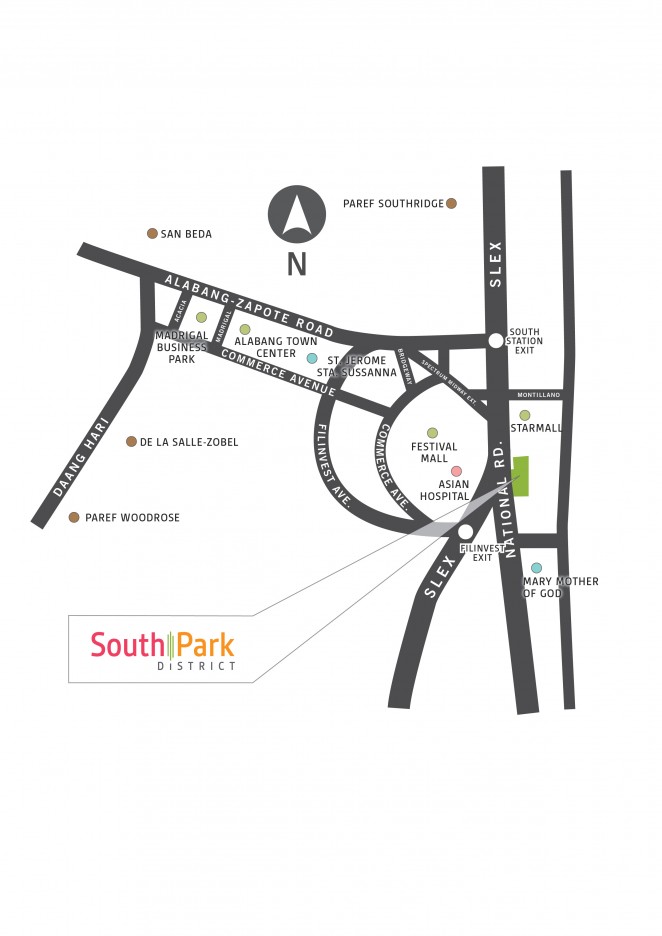 Located along Muntinlupa's National Road, beside the Expressway and Ayala Alabang, there won't be any problems in accessing South Park District. The district will also have its own transport terminal for residents.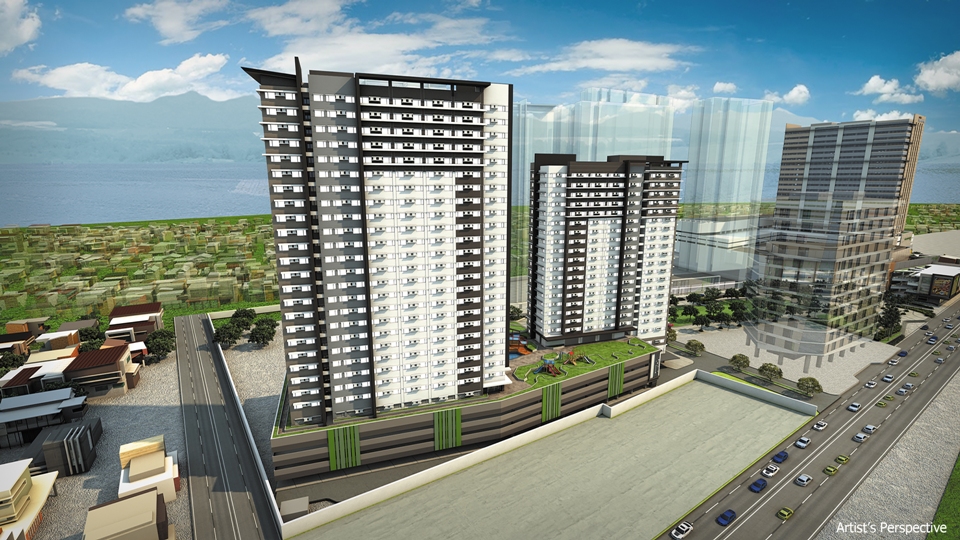 Find yourself right in the middle of this vibrant placewhere thoughtfully-designed yet affordable homes converge and await you. Retreat to the laid-back Southern lifestyle and enjoy what the South Park District can offer to you: a home in a place that's part city, part part nature, pure south.