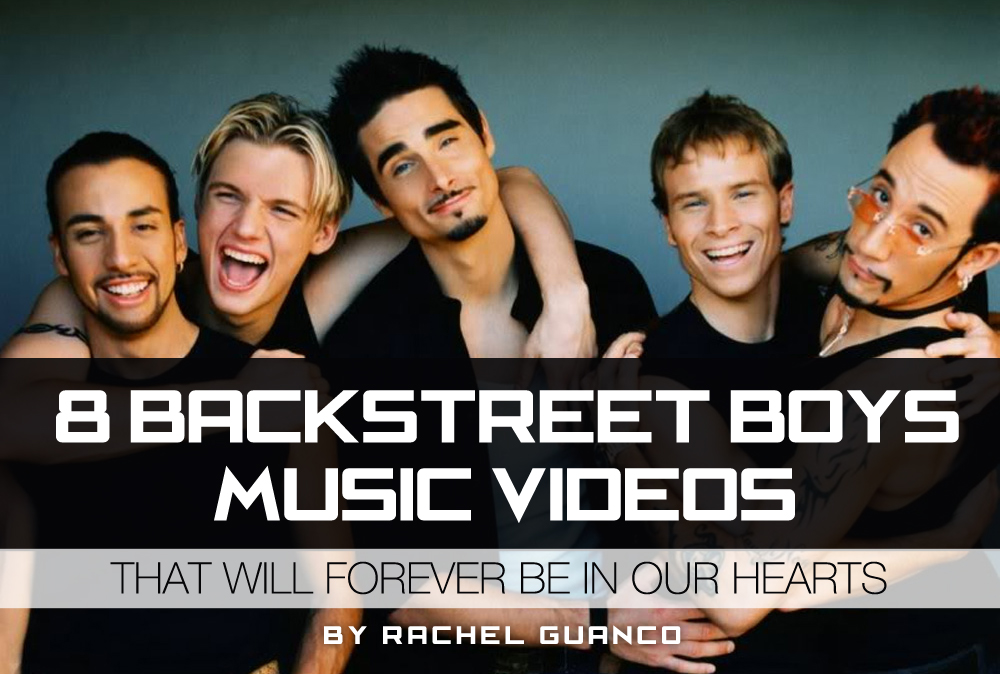 [dropcap letter="B"]ackstreet's back (alright!) in the Philippines for a fifth time! Boys and girls, BSB is the biggest-selling boy band ever. I mean, they outlasted their rivals and contemporaries. I'm calling you out 'N SYNC and 98 Degrees (yes, I'm going there). They topped their predecessors like Menudo and NKOTB and raised the bar for everyone. Even the new generation of boy bands like One Direction and The Wanted can learn a thing or two from the greatest boy band of all time. Oh yes, I'm just keeping it real, and keeping the Backstreet pride alive, ladies


There's something about the baggy pants and Nick's Kimpee hairstyle that still make the Backstreet Army (of which I am a card-carrying member since day one) swoon over these boys. 22 years after their debut, they are still going anywhere and everywhere to reach their fans.


The horror-themed music video transformed BSB into creatures of the night (with matching catchy dance moves) in a big-budget homage to MJ's classic "Thriller."


Five good-looking guys expressing their love while being quirky? Check. Look at that morphing effect! It was ahead of their time.


The multicolored outfits might have been too much, but it showed their different personalities.


Kevin's soothing voice, Nick's floppy hair, AJ's bad boy everything…I was sold.


"Larger Than Life" was ahead of its time, with its use of CGI. The music video featured slick dance moves, spaceships, dancing robots and Howie's not-as-cool-as-the-others outfit.


Nick Carter looking like a girl, Kevin's Oasis-haircut, AJ's giant choker, but the real star was the rain!


The music video caused an international panty-melting situation. Voted as one of the best songs in recent history, "I Want It That Way" shows how far the boys have come, from virtual unknowns to becoming the most popular boy band in the world.
Share your BSB feels in the comments!