8 Reasons You Should Watch 'Bad Boys For Life'
Jan 30, 2020 &nbsp • &nbsp Mikhail Lecaros
Seventeen years after Bad Boys II, Will Smith (Independence Day, MiB) and Martin Lawrence are back in the roles that elevated them from small screen comedians to big screen stars in the 1995 original. Being the series that made Michael Bay's (Armageddon, The Rock) name in Hollywood, the master of mayhem (Bayhem) has ceded director's duties to the Belgian duo of Adil El Arbi and Bilall Fallah. So how does Bad Boys For Life hold up in a market over-saturated with sequels, remakes, and revivals? Read our Bad Boys For Life review below to get our take.
The Story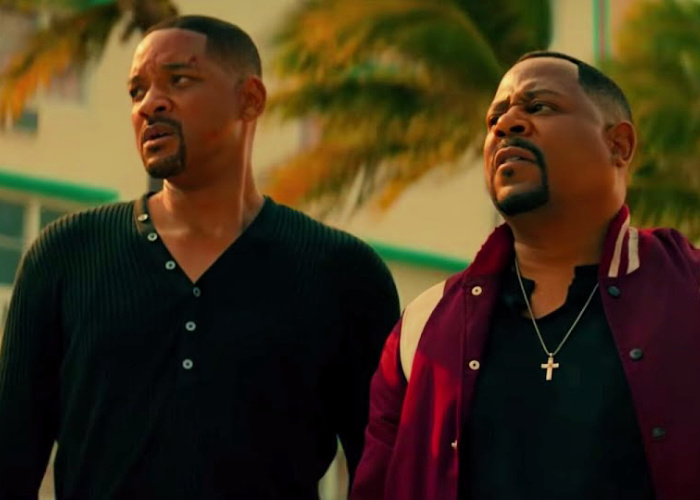 When a serial killer on a motorcycle starts murdering Miami law enforcement officials, the buddy cop relationship between Detectives Marcus Burnett (Lawrence) and Mike Lowry (Smith) is rocked to its core. Following an attempt on Lowry's life, Burnett resigns from the force, vowing to God to walk away from his life of violence if Mike's life is spared. In hopes of an arrest, Miami-Dade Police Captain Howard (Joe Pantoliano, The Matrix) assigns a new team, AMMO to take on the case. As Mike makes his recovery and the authorities get closer to the helmeted murderer, a personal loss forces the Bad Boys to team up once more, and deliver their brand of old-school justice.
The Backstory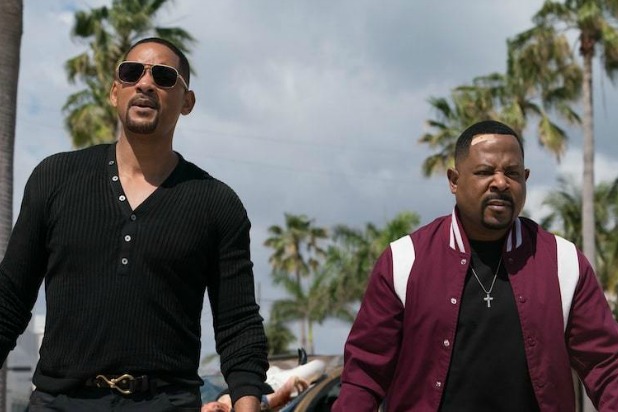 Looking back at the first Bad Boys is like going back in time, and not just for the clothes and hair (and overall youth) of everyone involved. At the time, the film was just another copycat of the buddy cop formula established in hits like 48 Hours (1982) Lethal Weapon (1987) and their respective sequels. Lawrence was the bigger star back then, popular for his standup comedy and self-titled TV show, while Smith was the kid rapper who'd gone scored a primetime sitcom. (The Fresh Prince of Bel Air). Much like Bruce Willis being cast in the first Die Hard, there was nothing in the stars' respective resumes to suggest they could pull of an action film, especially one under Michael Bay, a man then only known for directing numerous commercials and music videos.
What a difference a film makes.
Packed with Bay's now-trademark style of slick shots, fast cars, and over-the-top action, and held together with charismatic, star-making turns from its leading duo, the film was a smash, launching the careers of everyone involved. By the time Bad Boys II rolled around in 2002, Bay and his titular Bad Boys were known commodities, scoring another hit at the box office, and it wouldn't be long until a third film got made – or so everyone thought.
This Film Shouldn't Exist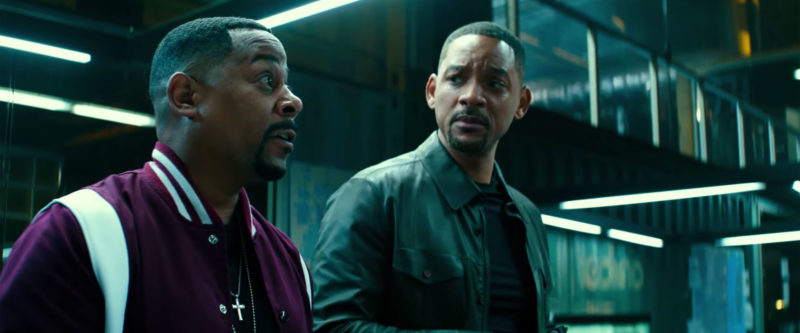 Following the success of Bad Boys II, plans for a third installment were waylaid with Bay's involvement in the Transformers franchise. With Bay going on to make five films in that series before it finally ran out of steam, Joe Carnahan (The Grey) was slated to take on directing duties, from a script by David Guggenheim (Safe House), before El Arbi and Fallah took over. Amusingly,
With the film bouncing from director to director, and various false starts, the fact that a third film exists at all can be attributed almost entirely to Smith and Lawrence's unwavering commitment to the project. Indeed, it took so long to get made that a small-screen spinoff based on Marcus' sister Syd (Gabrielle Union, Bring It On) is about to enter its second season.
The Boys Are Back!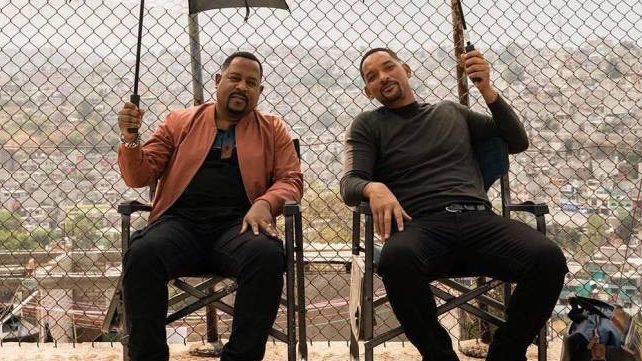 While the characters of this franchise have nowhere near the pop-culture cachet of, say, Luke Skywalker, the narrative abortion that comprised the most recent Star Wars movie had this reviewer understandably wary of seeing childhood favorites in a new adventure. Thankfully, the film wastes no time in letting you know that even if they're a little rounder (especially Lawrence) and more cynical, these are the same smart-mouthed cops that burst onto the screen all those years ago (and they still don't know the words to their own theme song).
Perhaps the most effective aspect of the film ('cuz honestly, the story is nothing new) is its acknowledgment that time has passed; fun as it is to recognize and hang with these characters again after so long, the story and the actors make sure to account for the intervening years.
Like the Fast and the Furious and aforementioned Lethal Weapon franchises, Bad Boys For Life plays best when it grounds the outrageous action with an altogether relatable concept (the same one, actually), namely, that of family. Just as with those franchises, the presence of returning performers for minor characters (that you probably didn't even remember existed) help add a layer of believability to the proceedings.
They're Not Too Old for This Sh*t


While it's been ages since we've seen Lawrence in anything significant, he doesn't miss a step in portraying the long-suffering family man to Smith's (still) sports car-driving hotshot. He brings his A game in the film's few effective emotional scenes, to the point that the audience feels for the 'Boys when he refuses to join Mike's vendetta.
After a string of forgettable films, Smith continues his Aladdin winning streak with a performance that hits all the right notes – two decades on, being an unapologetic, womanizing,  man about town isn't as easy for him as it used to be (he needs to dye his goatee now). Attitude-wise, Mike remains an emotional hothead, and without Marcus to temper his impulses, it isn't long before a sensitive operation goes sideways.
Hit and Miss
Admittedly, nobody's going into a Bad Boys movie to see Smith or Lawrence emote, and it's when the duo's together, flinging bullets and one-liners, that the film is at its best. Somehow, it's still fun to see Marcus curse up a storm (either in protest or terror) at whatever crazy thing Mike does in pursuit of the bad guys. Pantoliano manages to get in a few laughs as the duo's long-suffering superior officer, but the film largely does away with the overt slapstick that graced Bad Boys II.
As for the film's overall look and feel, El Arbi and Fallah have taken the best of Bay's tendencies, scaled back on some of the more ludicrous elements, and emerged with a solid effort that's altogether entertaining, The directorial duo's cherry-picking of what to retain includes multiple shout outs and references to past entries, but avoid beating viewers over the head with them. So while we may not get naked corpses flung from moving vehicles or unintentional ingestions of ecstasy this time around, there are enough callbacks (Reggie!) to make longtime fans happy, without alienating newcomers.
By the time you see Michael Bay literally show up in a recreation of one of his trademark shots, you'll know the film is in good hands.
The New Guys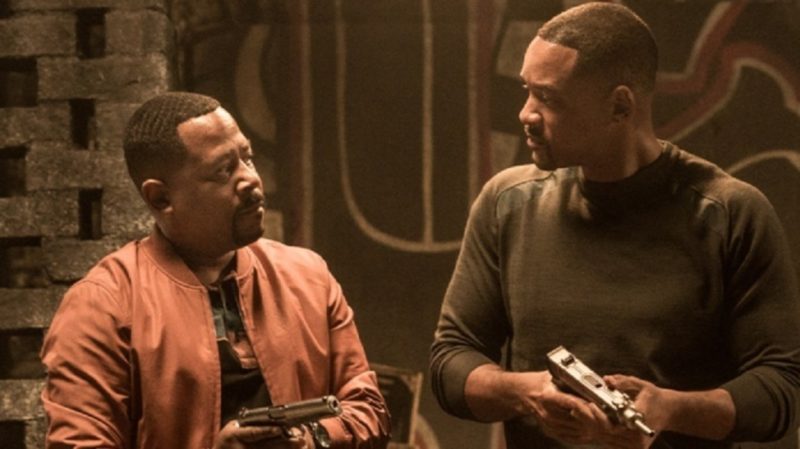 While it was Smith and Lawrence's unwavering commitment to the project that got it made, that's not to say that the film doesn't make provisions for their eventual exit. A number of young guns are brought in here, and it's not hard to see where the franchise could go should the titular 'Boys decide to step down.
Of the new guys, the standout is the AMMO chief, Rita, as portrayed by Mexican soap opera star Paola Núñez. An ex-flame of Mike's, she is initially against his joining her team's investigation, until Captain Howard points out that they'd probably have no way of stopping Lowry anyway. The film hints at a continuation of their relationship, as Marcus never fails to point out her status as Mike's "one that got away".
Under Nuñez's character's command are Vanessa Hudgens (High School Musical, Spring Breakers) as a ballistics expert, Alexander Ludwig (TV's Vikings) as the world's buffest hacker, and Charles Melton (TV's Riverdale) as the resident smartass. Sadly, these three don't get much development; beyond their job descriptions, all we know of them is that they're good in a firefight, forgive grudges at the flip of a hat, and are totally down for invading South American neighbors (of all the things to retain from Bad Boys II, sigh.) if the job calls for it.
The Bottom Line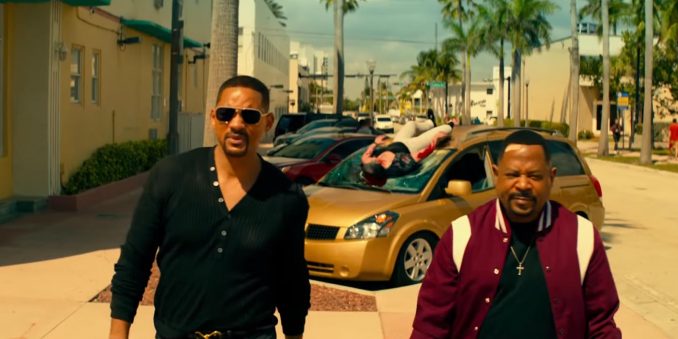 Brisk, exciting, and, above all, funny, Bad Boys For Life is a great franchise continuation that knows how to take the best of what's worked before, while being smart enough to mix it with something new. While the bulk of the story works when it leverages family, the film gets bogged down by the third act's cringeworthy twist (and a witch. Did we mention there was a witch?!).
It's a good thing, then, that, aside from that, the directors know what they're doing, Smith and Lawrence are clearly having a blast, and it's just plain fun to see them back in action. Given the box office numbers this thing has racked up across the globe thus far, it appears that audiences haven't yet had enough of Mike and Marcus' bickering brand of law enforcement.
And if ever they do get around to making Bad Boys 4, who knows? Maybe they'll get around to finally learning those lyrics.
Do you agree with our Bad Boys For Life review? Sound off below!