Whether it's as a brooding figure of the night, a crusading crimefighter, or a deranged vigilante, Batman has been a pop culture staple first showing up in 1939's Detective Comics #27. The nine decades that followed would see the character and his world adapted to virtually every conceivable media, with audiences turning out in droves (nearly) every time. With Matt Reeves' (Cloverfield, Planet of the Apes) new film being the latest big-screen outing for Gotham City's protector (among several more in development), and a new actor stepping into the cape and cowl, Batmania shows no signs of abating any time soon.
It begins as a neo-noir crime thriller

The Batman is unlike nearly every other blockbuster purporting itself to hail from the "superhero" genre; deliberately paced and extraordinary realized, this is a dark, endlessly atmospheric neo-noir outing that leans heavily into the character's gothic origins. That nihilistic mindset extends to the production design; gone are the gothic spires, neon-hued nightmares, and/or art deco renderings of previous incarnations – Gotham here is New York City as if the 1970s never ended, a nihilistic cornucopia of crime and corruption whose stains no amount of rainfall could ever hope to rinse clean.
Standing alone against the underworld, as much against the dark as he is an unrepentant part of it, is the caped vigilante known as the Batman. Set firmly in the second year of Batman's war on crime, his reputation as a fearsome figure is already well-established, his Bat Signal striking terror into all who fall under its light. And while we are never made privy to just how he earned police lieutenant James Gordon's (Jeffrey Wright, No Time to Die, HBO's Westworld) trust, we infer that it must have been significant — the seasoned cop doesn't just operate the aforementioned Signal, he actually invites Bats onto active crime scenes, to the chagrin of his superiors and fellow officers.
Pattinson plays a hero in training
The constabulary have good reason to be suspicious — this Batman has yet to develop into the dependable, self-assured hero of most modern portrayals, and Robert Pattinson (Twilight, The Lighthouse) spares no effort in bringing the character's neuroses to life. Understated and soft-spoken, Pattinson's Batman is a dour, borderline self-destructive avatar of vengeance, coming alive to dispense brutal violence, and only slightly less unhinged than the criminals he stalks. That he's a tortured emo goth goes without saying, motorcycling forlornly through rain-slicked streets before ending his evenings in a darkened lair, with only computer screens to illuminate his running eyeshadow.
As Batman's alter-ego Bruce Wayne, Pattinson is infinitely less engaging, foregoing the flamboyant trust fund playboy persona in favor of one that's — if we're being perfectly honest — barely distinguishable from his Batman. Sporting a perpetually tortured expression and a haircut Gerard Way would have reconsidered, Pattinson's Bruce Wayne is a secret identity only in name, to the point that Gordon probably figured him out ages ago.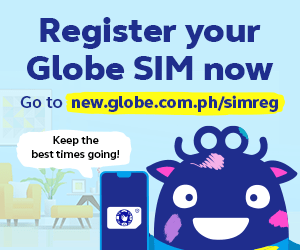 This Batman is human

But nobody's watching this for Bruce, so let's get back to Batman. The brilliance of the screenplay, co-written by Reeves and Peter Craig (The Town and Bad Boys 3), lies in its willingness to show us a Batman who makes mistakes, takes a beating, and still gets up to continue the fight. This iteration doesn't yet have all the answers, and is still in the process of learning his limits, watched over by the ever-dependable Alfred (Andy Serkis, Lord of the Rings, Black Panther), who runs the fledgling operation from a disused terminus beneath Wayne Tower that serves as a proto-Batcave.
The Riddler strikes!

The main plot of the film centers around a rash of elaborately grisly murders being committed by the Riddler (Paul Dano, Ruby Sparks), a brutal serial killer with a grudge against Gotham's elite. With a personally-addressed riddle left behind at each crime scene, Batman and Gordon race against the clock to decode each clue in hopes of catching the killer before he strikes again. Their investigation leads them to local crime boss Carmine Falcone's (John Turturro, Transformers) Iceberg Lounge, where Batman crosses paths with slinky cat burglar Selina Kyle (Zoe Kravitz, who coincidentally played the character in The Lego Batman Movie) and rising gangster The Penguin (a virtually unrecognizable Colin Farrell, Alexander, The Lobster).
The bat, the cat, and the penguin

Pattinson is a force of nature as Batman, and while his Bruce Wayne leaves much to be desired, it would have been incredible to see what he could have done if he'd had more screen time to develop that aspect of the character. The same can be said of the secondary characters who, while impeccably cast, don't leave much of an impression, with the exception being Kravitz's Selina, who gives off the right amount of charisma and attitude as her (thus far unnamed) Catwoman follows own agenda while Gotham's power players fight to protect their secrets. And while we know Farrell's Penguin is getting his own HBO Max series soon, it would have been nice to learn more about him beyond the (admittedly cool) car chase he gets up to here.
The dark knight detective
The sequences involving the Riddler's crimes are where the film shines brightest, as Reeves displays an innate understanding of what makes his protagonist work: sure, Batman's a ninja, an escape artist, a scientific and mechanical genius to certain degrees, and a tracker, but at his core, the man in the cowl is a detective. Not since the iconic Batman: The Animated Series (1992-1999) have we seen these detective skills in action, and it is absolutely refreshing to see them put to use on the trail of a Riddler that has more in common with the Zodiac Killer or Seven's John Doe than an overly-intelligent buffoon in green leotards. Dano's portrayal is unsettling from the get-go, his creepy breathing getting under the audience's skin long before we see him. Liable to go off at the drop of a hat and decked out in surplus army gear, the deranged murderer utilizes his intellect and social media to terrifyingly plausible effect.
A lack of focus
The final act is where things go awry somewhat, as the film tries — with varying degrees of success — to weave together multiple plot threads (lifted from at least half a dozen classic comic stories) into a convoluted series of improbable coincidences, before ending in a man-made disaster that takes us from neo-noir to full-blown superhero territory.
It's a shame, too — if the nearly three-hour film had simply focused on, say, the Riddler's case and its connections to the ruling families of Gotham, we could have had a murder-mystery thriller for the ages. Instead, we get 2/3 of a great film and a ton of excess material that could (conceivably) have been saved for future entries. Instead, we get tonal whiplash in the transition from extremely grounded and gritty to overblown and fantastical as the filmmakers try to squeeze everything in before the end credits.
The bottom line
The end result is a beautifully-designed, well-acted film that ironically manages to be rushed in areas, while agonizingly drawn out in others. It's a shame, really, as it isn't hard to imagine a version of this story playing out over a series of films, or even a six-episode miniseries. To be completely fair, though, the fact Reeves and his collaborators have managed to breathe new life into an 83-year-old character in a manner that feels fresh and compelling is a revelation in and of itself.
Sticking the landing would have been a miracle.
The Batman is now showing nationwide.