Which Side Is It? How to Properly Wear a Face Mask
Jan 30, 2020 &nbsp • &nbsp Ina Louise Manto
So it's official. The novel coronavirus is now in the Philippines. In light of these developments, face masks have been essential in everyone's to-buy list. Surgical masks, the most commonly worn kind, help prevent the spread of respiratory diseases as it serves as a physical barrier against particle droplets and fluids containing viruses. But one remains to be in everyone's debates: which side is the correct way of wearing a face mask?
When to wear a face mask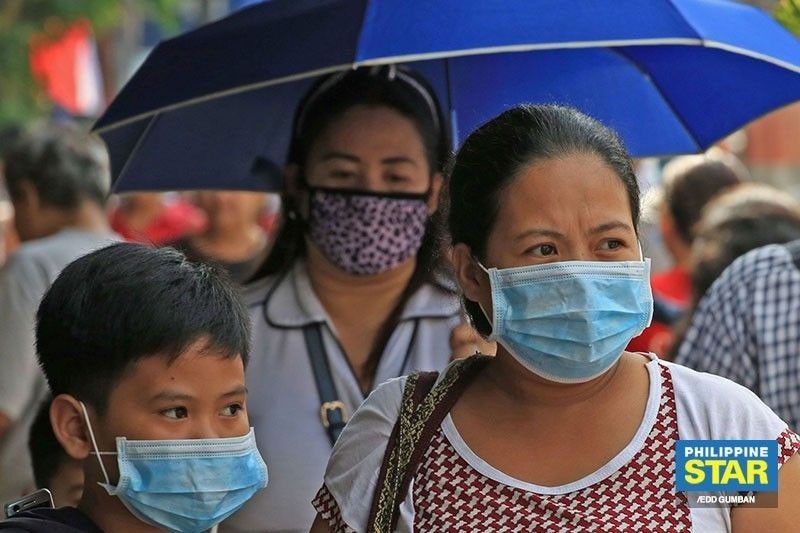 Because of these new developments, Filipinos still can't help but get concerned over the rapid widespread of the deadly virus. Is it necessary to wear them now?
People exhibiting signs of respiratory infections such as colds and flu are mandated to wear face masks. If you are visiting an institution where patients with respiratory infections are present, it is also necessary to wear them. You should also wear a face mask when going to poorly ventilated or crowded places like public transportation.
Which side of the mask is correct?
There is only one side to a surgical face mask. It usually has three layers: a. the outer layer which is the colored side that repels blood, water, and body fluids; b. a middle layer that serves as the filter; and the inner filter which is the white side, absorb spit, water, and sweat.
— Jason Ng (@ByJasonNg) January 25, 2020
Remember: colored (blue) side out, white side in.
Before wearing a mask
Check the mask for damages. Are there holes or tears? Observe proper hygiene before wearing a face mask. Wash your hands with soap and water, and scrub it for at least 20 seconds. The WHO says proper handwashing should be as long as singing "Happy Birthday" twice.
The 2019 Novel Coronavirus: What You Need to Know About the Deadly Disease
The 2019 Novel Coronavirus: What You Need to Know About the Deadly Disease
Meryl Medel | Jan 22, 2020
Make sure it's a perfect fit
The mask must cover the nose, chin, and mouth. Pinch the metallic strip onto the bridge of your nose to hold the mask in place.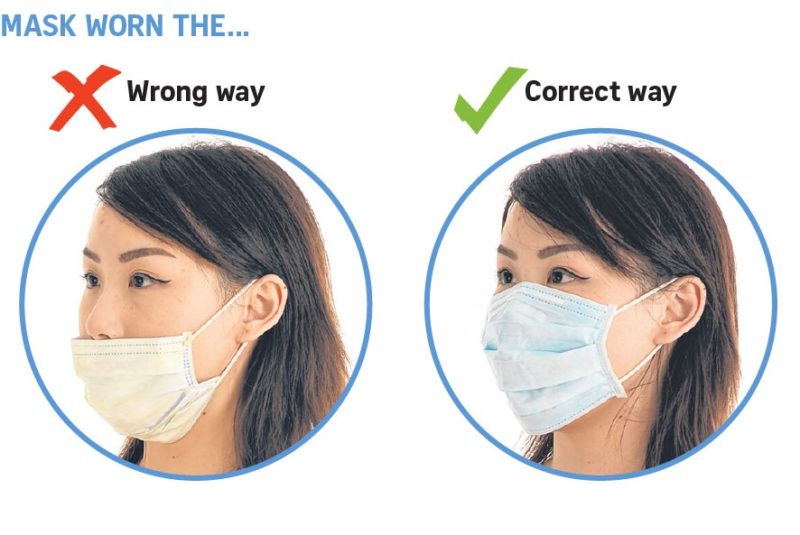 Hands-off
Once worn, avoid touching the mask, especially its outer layer. Touching it frequently may decrease its protection. In case you have to, wash your hands with water and soap before and after touching the mask. Should there be any damages to the mask, replace it immediately and don't try to fix it.
Disposing of the mask
You can only wear a face mask once and wearing them repeatedly makes it useless (and disgusting). It is very unhygienic as masks collect saliva and spit, and it creates a layer that is a breeding ground for bacteria. Remove the mask by holding on to the ear loops and fold it outwards, the colored side facing inwards. Wrap it in paper or plastic before throwing it to the bin.
Some would like to argue. It's all up to you. Repeating this. BLUE (Waterproof side) OUT. WHITE (Absorbent side) IN. When disposing, remove through the ear loop. Wash hands.

I can't reiterate this enough. Wrong usage may cause your life. Just saying.#EXO @weareoneEXO pic.twitter.com/8z4Um4JgNy

— ⚔️Jongdae's Protector⚔️ (@38yEaRoLdEx0L) January 26, 2020
Staying safe from the virus
Aside from wearing face masks, some other measures can protect you. At home, immediately replace towels in your kitchen and bathroom. Like utensils, do not share them. As much as you can, avoid holding on to doorknobs, stair railings, toys, and desktops, especially in public places. Also, avoid touching your face with unwashed hands. Most importantly, maintain proper hygiene at all times.
Where to buy face masks
You can usually buy surgical face masks in pharmacies but with their increased demand, they have been sold out in many locations. You may buy them online and at department stores, but make sure that the masks you're buying are 3-layered.
What are the preventive measures you're taking to battle against respiratory infections? Share them below!