Not all songs turn out to be awesome-sounding hits, no matter how amazing the singer. Their saving grace, then, is a music video that would distract us with its aesthetic appeal or deep meanings. And sometimes that trick works until we start listening to the song on its own on Spotify or iTunes — and then we remember how much it stinks.
Here are just 8 of them!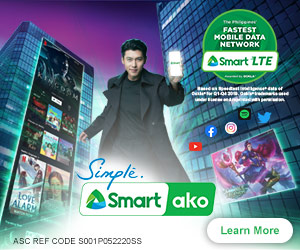 Work B**ch – Britney Spears
"Work B**ch" is not Britney's best work, especially with its cringe worthy techno beats and hardly "singable" lyrics. But we'd be damned if we didn't admit that she slayed this music video like the queen that she is.
Die Another Day – Madonna
Similar to Britney's less-than-stellar song, Madonna's "Die Another Day" is pretty much a disappointment too. Although it's a great workout song, it's not something anyone would willingly listen to on any given day. Still, she managed to make the music video look so epic. Madonna fighting against Madonna? Yes please.
What Does the Fox Say – Ylvis
No one can ever forget this nonsensical song that caused us major confusion in 2013. Still, we admired the production quality of its music video.
Fruit Snacks – KYLE
Sick beat, even sicker music video, but damn the lyrics don't make any sense at all.
Team – Iggy Azalea
Iggy Azalea's rap song isn't as powerful as it tried to be which makes it a tad boring and forgettable. The music video definitely makes up for this, though, with its attention-grabbing choreography.
Young and Menace – Fall Out Boy
Fans of Fall Out Boy will admit that "Young and Menace" came as a complete shock to them. The song is lightyears away from FOB's usual rock sound, so naturally, it became one of everyone's least favorite songs from the band. The music video made them more accepting of the song though because of its significance and overall artistic charm.
Swish Swish – Katy Perry
We only have a few words to say about Katy's new song: lackluster and drained of her usual energy. But we had to hand it to her music video — it's cute, reminiscent of Space Jam with its exaggerated and kooky effects, and features numerous familiar faces we love.
Look What You Made Me Do – Taylor Swift
When the single was released, it instantly threw everyone off because it sounded like a rip-off of a Lorde song mashed together with Right Said Fred's "I'm Too Sexy" and Black Eyed Peas' "My Humps" as if her supposed "reinvention" necessitates her to lean onto other people's music.
Her redemption then arrives in the form of her music video which, true enough, blows everyone's minds with its significance, artistry, and multitude of references. Almost immediately, we forget that the song sucks. (It still does, though.)
Know any other song to add to this list? Share them with us below!