Back when we thought the world was against us, only loved our parents when they brought us to Tower Records and bought us CDs (otherwise, we're busy "rebelling" against them!), and wore high socks with our mismatched red and blue All-Stars, these were the bands that kept us alive.
Blink-182
Can you believe we actually considered them our ideal types back then? Tom, Mark, and Travis introduced us to the beauty of punk rock, spoof videos, go-karts, and running nude on the streets. They were our immature heroes as teens, but their songs made us feel better for sure, be it because of their funny antics or lyrics we could relate to, on family, getting busted, not caring about school, and growing up.
Sum 41
With their killer combination of different sounds—skate punk that borders on heavy metal and alternative rock, All Killer No Filler was rightly called so. Their songs and MVs were the types that left us in a good mood and made our hearts race in a good way, despite lyrics we never allowed our mothers to hear!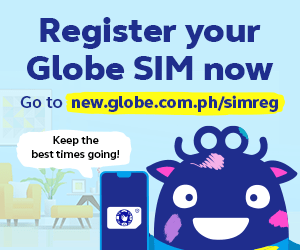 Green Day
We all have Green Day to thank for influencing many of the punk bands we've come to know growing up. Green Day was a band above the rest, who could turn romantic and sweet (yet maintaining the angst and nonchalance) one moment, and political the next. And how can you not fall in love with Billie Joe Armstrong's distinct vocals and style (and powerful *green* eyes)?
Good Charlotte
Can't say we weren't charmed by their good looks (hello bangs, dark eyeliner, all-black or a dapper suit, facial piercings, and tattoos all over!). Despite the "good" in their name, badass is probably the word that best describes them, from their singing style to no-nonsense lyrics, they knew how to mix fun and meaning. Plus, the band probably had the most cinema-esque, high-quality production MVs that totally made the visual appeal all the more top-notch!
New Found Glory (1997)
Also called NFG, their albums were quite the rare ones you could listen to for the whole afternoon on repeat, from start to finish. It didn't include a lot of angst; their songs were quite melodious, even sweet. Also, you'd be totally missing out on life if you haven't at least listened to any of their cover songs!
Simple Plan (1999)
They seemed the like kids we could be friends with, share all our adolescent concerns with, and hangout with after school. Before Perfect, there was I'd Do Anything and I'm Just A Kid which were our exact same thoughts, feels, and dreams—turned into songs.
The Offspring (1984)
The 90s was pretty fly in the punk rock music scene thanks to these guys. As much as they blew our minds with their out-of-this-world music videos, supercharged songs, and live performances (if you were lucky to have been in one!), it's the craziness in their ideas that we actually appreciate the most—and has influenced a lot of younger punk bands.
Bowling For Soup (1994)
What could be truer in this life than their song High School Never Ends? Memorize the lyrics and you've pretty much got life all figured out. Wacky, crazy, and at times, borderline gross, we loved Bowling For Soup because they definitely knew how to have fun.
What bands shaped your pre-pubescent years? Share them with us below!