August's rainy days and long weekends call for lazy afternoons spent bundled up in bed and watching Netflix shows. Here are 8 of the newly released and upcoming Netflix Originals you can catch this month!
Atypical
Joining the list of Netflix shows that talk about illnesses is "Atypical" which puts autism at the center of its story. The 8-episode dark comedy series focuses on the coming-of-age and pursuit of love of autistic 18-year-old Sam (Keir Gilchrist).
Watch it on Netflix PH here.
Naked
"Naked" attempts to visualize pre-wedding jitters in a horrifying yet comedic way with groom-to-be Rob (Marlon Waylans) getting stuck in an infinite time loop where he wakes up naked in an elevator and reliving his wedding ceremony over and over again until he gets it right.
Watch it on Netflix PH here.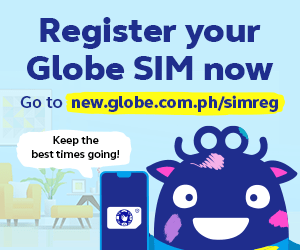 Marvel's Defenders
A long-awaited crossover that finally stitches together the individual worlds of our favorite Netflix Marvel heroes, "Marvel's Defenders" are Daredevil (Charlie Cox), Jessica Jones (Krysten Ritter), Luke Cage (Mike Colter), and Iron Fist (Finn Jones) who come together to save New York from a common enemy, The Hand.
Watch it on Netflix PH here.
Disjointed
In this surprising and undoubtedly insane 20-episode long pot comedy, life-long advocate for marijuana legalization Ruth Whitefeather Feldman (Kathy Bates) decides to employ her son and a few other young kids to help her run her dream Los Angeles cannabis dispensary.
Watch it on Netflix PH here.
Death Note
Those who've lived their pubescent years buying black notebooks and writing the names of their enemies on each page will grow nostalgic at best with Netflix's adaptation of "Death Note". Loosely based off of the well-loved Japanese series of the same name, "Death Note" focuses on the life of Light Turner (Nat Wolff) who comes to possess a supernatural notebook that grants him the power to kill anyone just by writing their name.
Watch it on Netflix PH here.
Icarus
This documentary made along the lines of 2004's "Super Size Me" by Morgan Spurlock, playwright-turned-filmmaker Bryan Fogel set out to prove whether he could pass the anti-doping test after using performance-enhancing drugs while training for a cycling race in France. The documentary was inspired by seven-time Tour de France champ Lance Armstrong who was stripped of his medals after confessing to doping.
Watch it on Netflix PH here.
Wet Hot American Summer: Ten Years Later
In case you've never heard of "Wet Hot American Summer" before, it was a satirical comedy film released back in 2001 that parodizes teenage sex comedies during the era of 1981. In this new Netflix series, we're taken ten years after the first film to witness a wild and unforgettable reunion among characters played by Amy Poehler, Chris Pine, David Hyde Pierce, Paul Rudd, Elizabeth Banks, Kristen Wiig, and more.
Watch it on Netflix PH here.
Ozark
Netflix has something for fans of criminal thrillers too! "Ozark" follows the life of financial planner Marty Byrde (Jason Bateman) after a money laundering scheme gone wrong, and the consequential events that follow that put him and his family at risk.
Watch it on Netflix PH here.
Which of these are you looking forward to watching the most? Tell us all about it below!