Local celebrities always make the news no matter what they do whether that's winning a prestigious award or just your run-of-the-mill showbiz kalat. But headlines about Barbie Forteza and Jak Roberto are on a whole different level. Was it a slow day at the newsroom? Were the writers smitten by this real-life couple? We may never know but we know this: Everything we know about this couple might be against our will but there's no denying they're a pretty cool pair. Here are just some of the jaw-dropping, earth-shattering, astounding local headlines about Barbie Forteza and Jak Roberto.
BREAKING NEWS: Barbie Forteza will drive for Jak Roberto


"This is life-changing news," read one Facebook comment. It truly is — for Barbie who can now enjoy the liberty of driving her beau everywhere. All we can say is congratulations on learning how to drive, Barbie. It's safe to say more than 20k Filipinos congratulate you too.
8 Signs Barbie Forteza Is Your Spirit Animal
8 Signs Barbie Forteza Is Your Spirit Animal
Kel Fabie | Jun 28, 2017
They didn't exchange gifts for Christmas


The year is 2018 and Filipinos were shookt to their core that #JakBie will forego exchanging gifts for Christmas. That's a crime! Pinoys were understandably upset in the comments section, hoping against hope that issa prank. Well, is it?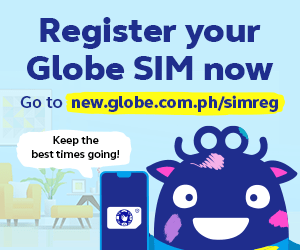 SIKE! THEY WILL

Why would they fool us like this?!??!!!?
Whew. Pinoys in 2018 breathed a sigh of relief (while the rest rolled their eyes asking themselves if what they just read was truly newsworthy).
Anyway, lucky for us Barbie posted proof of the aforementioned exchange gift:
View this post on Instagram
That is so sweeeet.
Where Are They Now? 8 Pinoy Celebrities We Really Need To Check In On (In The Middle Of Lockdown)
Where Are They Now? 8 Pinoy Celebrities We Really Need To Check In On (In The Middle Of Lockdown)
Kel Fabie | Apr 04, 2020
All-important New Year's resolution

Spoiler alert: Jak Roberto wants Barbie Forteza to start working out and she wants him to change his hairstyle. There, we said it so you won't waste sleep thinking about what their resolutions are for each other. Something's wrong with your relationship if you and your partner's New Year's resolutions doesn't reach the news.
They argue like a normal couple too

Here Barbie Forteza reveals Jak Roberto's yearly formula to surprise her for Valentine's Day. Step 1: Stage a fight and when they're on the verge of war, Step 2: launch the V-Day surprise. Works like a charm every time. Boys, take note.
And do stuff normal couples do

Normal stuff such as Jak Roberto rooting for his girlfriend when she scores a once-in-a-lifetime 100 points at the karaoke. Apparently, that's such an achievement after this stint all those years ago:
+1 point for her confidence
They do normal couple stuff alright but in their case, it makes local headlines like this one:

Sometimes I also ring my parents for help but is GMA Network interested in that? No!
They have favorite pranks

Ever the prankster of the pair, Jak Roberto has fooled his girlfriend a number of times. Once was pretending to forget her birthday, another was pretending to ride his motorcycle without wearing safety gear, and another by pretending to smell bad. The actor admitted that his purpose in life is to prank Barbie Forteza to the point where she sometimes tears up. Good stuff tho!
But they also make each other kilig

Sabay sabay tayong mag-sabi ng "Sana all."
But in the end, they stay strong
Haters gonna hate, right? #JakBie4Ever
Check us out on Facebook, Instagram, Twitter, TikTok and YouTube, to be the first to know about the latest news and coolest trends!