Social media is abuzz over Facebook flagging two pages on its platform for violating its Community Standards. VinCentiments, a production page, and SMNI News, a news outlet, have been the center of controversies over the past few months mostly involving fake news peddling and their association with the Marcos camp. What exactly happened?
Facebook flags VinCentiments


Last April 6, netizens were quick to notice that Facebook has seemingly flagged the official Facebook page of VinCentiments. Attempting to "like" the page will result in a pop-up saying it "violated Community Standards" and encouraged netizens to "review the posts on the page before liking it."
To date, Vincentiments boasts 2.6M likes and 5.6M followers on Facebook. It's the production page of director Darryl Yap and Vincent Asis. Yap has landed in hot water multiple times for his controversial short films and parodies uploaded on VinCentiments, most recently the "Len-len" series that starred Senator Imee Marcos.
Netizens react
What does the Internet have to say about this? Most netizens on social media are pleased with Facebook's actions. Many even went so far as to recommend that Facebook permanently take down VinCentiments.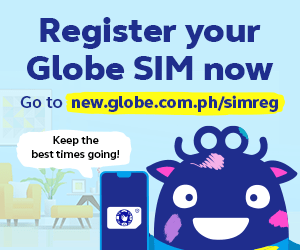 Darryl Yap's response

Yap, never one to back down from arguments online, spoke up about the issue. "Sorry to burst your losing pink bubbles mainstream social media and Kakampinks, VinCentiments may have violated [Facebook] standards but it's not about 'fake news,'" he said in defense. Yap explained that he was uploading content for Vivamax that contained "steamy language and visuals."
To support this, he also shared screenshots of the notifications he received. It read "Content removed for violating our standards on Nudity or Sexual Activity." However, these were clearly dated September 22, 2021.
Facebook flags SMNI News

The social media platform didn't only flag VinCentiments. It also tagged SMNI News for the same reason. The same pop-up about violating community standards would appear anytime a Facebook user would attempt to "like" the page. SMNI News' Facebook page currently has 562.1k likes and 1.1M followers.
SMNI is a controversial news outlet owned by Apollo Quiboloy, a pastor wanted by the FBI for alleged sex trafficking of children, fraud, and bulk cash smuggling. Quiboloy is also the spiritual adviser of President Rodrigo Duterte and is currently endorsing Ferdinand "Bongbong" Marcos Jr.'s bid for the presidency.
BBM vlog 149 tagged as "false information"

Aside from the Facebook pages, a video from presidential aspirant Marcos Jr. was also labeled as "false information" by the social media platform. The video which was uploaded on February 2021 is a 9-minute documentary on how the Marcos camp was allegedly cheated during the 2016 elections. In it former COMELEC chairman Atty. Sixto Brillantes claimed that all the ARMM polls were rigged and all Mindanao votes went to Vice President Leni Robredo.

Before you can view the video, Facebook will warn you that "the same information was checked in another post by independent fact-checkers" linking to a Rappler article that debunked the claims made in the video. Even the COMELEC website showed that not everyone in the region voted for VP Leni.
Facebook fights fake news
Social media is being used as a tool for misinformation now more than ever. But it's a good thing Facebook is doing something to sift through the content and reduce the spread of false information. They do this with the help of independent fact-checkers certified through the non-partisan International Fact-Checking Network.
Meta announces it took down 400 accounts, a month before PH elections. Their recent update 1) says it took down a New People's Army network, which it called a terrorist org; and 2) reveals some disinfo agents were traced to Vietnam. Their full post here: https://t.co/qI2NcWwirO pic.twitter.com/C40WvQViCi

— Regine Cabato (@RegineCabato) April 7, 2022
Last April 6, Meta, Facebook's parent company, revealed in a post that it "removed a network of over 400 accounts, Pages, and Groups" in the Philippines that violated its Community Standards. This included accounts maintained by "banned terrorist organization" New People's Army.
Meta has been doing a number of efforts to clean up its platform for the upcoming Philippine elections. Meta removed several pages that were initially non-political but rebranded itself as a supporter of a specific candidate. A cluster of pages from Vietnam was removed for using "VPNs to make it look like they are based in the Philippines." These accounts posed as supporters of political campaigns using names such as "Philippines Trending News" and "Duterte Live." Finally, Meta took down activities that revealed fake engagement (ehem, trolls).
"We remove misinformation where it is likely to put people at risk for imminent physical harm. We also remove content that is likely to keep normal political processes from functioning such as content intended to suppress voting, as well as certain highly deceptive manipulated media," said the post.
Google and YouTube are also gearing up for the PH elections
Facebook isn't alone in its endeavors. Google and YouTube are also fighting Halalan 2022 misinformation by removing misinformed videos and search results one at a time. In fact, YouTube has successfully removed 400,000 videos on its platform that have violated Community Guidelines in the Philippines.
Do your part and help educate those around you
Fake news is everywhere, especially online. But for the sake of having better citizens, and in turn a better country, we have to help each other out. Instead of resorting to online arguments that achieve nothing, why not share fact-checked, sound information? Instead of calling someone dumb for not knowing basic facts, why not take the time to share it with them? After all, not everyone has the privilege of being exposed to the truth.
Check us out on Facebook, Instagram, Twitter, TikTok and YouTube, to be the first to know about the latest news and coolest trends!