If you've spent any time on social media last weekend, you've probably come across the debate about a Washington DC wine bar called "Barkada". Why the controversy? Here's what went down, and what you should know.
About the Barkada Wine Bar


The Barkada Wine Bar is the brainchild of four long-timee friends: Anthony Aligo, Nick Guglietta, Nathan Fisher and Sebastian Zutant. On the opening week of their business, they faced social media backlash due to the name of the bar.
Why?
None of the owners are Filipino, and nothing about the bar — save for its name — had anything to do with Filipino culture. They didn't even have any Filipinos on staff. Their name, many felt, was cultural appropriation.
Why did they name their business "Barkada"?
The vast majority of netizens — even those who take issue with the name — doubt that the people behind Barkada Wine Bar meant to insult the Filipino people by using this word. They probably just learned about the word, thought it sounded cool, and thought it would be perfect for the business. And that certainly seems like what had happened.
In an interview with the Washington City Paper, Zutant said, "I pushed for the idea that it didn't matter if our name was in a different language or not. I didn't want to call it posse or homies or clique.'"
From their website, they had this description: "Barkada – noun, Tagalog – a group of friends: A totally cool word that describes us: a group of friends serving crazy delicious wine, hanging out just off U Street in DC."
We get why these bros decided to go with this name. Barkada is a cool word, and it's even got "bar" in it. Perfect, right? Not everyone thought so.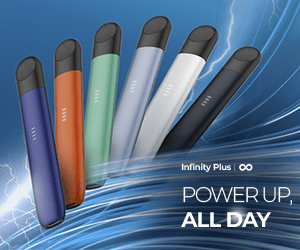 The backlash
Soon after learning about the wine bar, the Fil-Am community in Washington DC took issue with its name. Some Fil-Ams who visited the bar were disappointed to find out that nothing on the bar's menu had anything to do with Filipino culture. (Though it serves natural wines from 60 countries around the world, none of those countries are the Philippines.) Similarly, nothing about the bar's interiors and design pay homage to the culture.
"To see the word barkada, which is obviously a very special word for brotherhood for us, and to see that it didn't have any of the relevance (to Filipino culture) … was very upsetting," DC-based entrepreneur Katrina Villavicencio told Huffington Post.
In a now-viral Facebook post that's (currently) got over 28,000 reactions and hundreds of comments, Fil-Am Jessica Millete wrote:
"Hey Barkada Wine Bar: CHANGE YOUR NAME… This is problematic on so many levels. Completely ignorant and of course, a PRIVILEGED thought-process. What makes you think it's okay to take a word from another culture when you pay no respect or homage to the culture itself? No Filipino items on your menu, no Filipino flavors incorporated, no Filipino winemakers included, not even in your decor? No support going towards a non-profit benefiting Filipino Americans or back in [the] Philippines?"
The response
Because of the amount of flak they were getting from the Fil-Am community, the owners of the Barkada wine bar came out with a statement apologizing for their name, and also said that they would be donating proceeds from their opening to support the Filipino community.
"We reached out to many people in the community to find a name that embodied a sense of friendship and bond between people," the statement reads. "When we ventured outside of our own language to capture that sentiment, we missed the mark. We apologize to all we offended, and to our community we hope to serve."
You can read the entire statement here:
In their Instagram bio, the owners also said that they would be changing the name of Barkada Wine Bar:

The backlash to the backlash
Once the story of this controversy started making its rounds around social media, Filipinos in the Philippines fired back at the reaction of the Fil-Am community.
Some thought the response was an overreaction:
I do not see anything wrong with the business name. I do not think the owners of the business intend to insult Filipinos by using a Tagalog name for their bar. Filipinos are overreacting and overly sensitive over a non-issue.https://t.co/LWh3Ct6r9F

— Benedict Exconde (@iskonglasalista) July 31, 2020
While others pointed out that many Filipino businesses use Western names.
Not to be that guy but I Don't Understand why the Filipinx~ people went batshit insane over a wine bar named 'Barkada' like fam…..it literally just means 'group of friends' or 'friend group' like…..it's not that deep. We have restos in the PH named after so much Western crap.

— III (@rciagarmando) August 1, 2020
Some say that having a foreign bar use a Filipino name was, in itself, an admirable way to recognize our culture:
These Fil-Ams who asked for Barkada's name to be changed don't know what it's like living in a country that is STARVED for recognition. What they see as offensive, we see as props and acknowledgement.

Good job being a #FilAmKaren @jessicarm.

You don't represent me. https://t.co/s9OUzuzcks

— Yoki Rivero (@Yoki_IsTheName) August 1, 2020
Filipino vs. Filipinx: The Best Responses That Can Shut Down that Argument Once and For All
Filipino vs. Filipinx: The Best Responses That Can Shut Down that Argument Once and For All
Kyzia Maramara | Jun 24, 2020
Hold up: So what exactly is cultural appropriation?
As a Filipino who lives in the Philippines, I was confused when I first saw the issue blow up on Twitter. What was the big deal about an American bar with a Filipino name? And what about this issue is "cultural appropriation"?
First, let's take a look at what cultural appropriation is and why some say it's a big deal. The dictionary definition is: "the unacknowledged or inappropriate adoption of the customs, practices, ideas, etc. of one people or society by members of another and typically more dominant people or society."
Because the concept of cultural appropriation depends largely on how people perceive the world, what qualifies as "cultural appropriation" is subjective. For example, while some Japanese may be offended by how some Westerners wear the kimono and label it an appropriation of their culture, others may just shrug it off or even be pleased by foreign interest in their culture.
Generally, it seems like second-generation immigrants are more sensitive to cultural appropriation, while first-generation immigrants and those who aren't part of the diaspora may not completely understand why some are raising a fuss. And this issue with Barkada Wine Bar's name is no exception.
But don't Filipinos appropriate Western culture all the time?
Some have pointed out that many Filipino establishments use Western names and concepts, but it's also important to note that cultural appropriation is something that's tied to power dynamics.
Others say that Fil-Ams crying "cultural appropriation" over the word "barkada" as ironic, seeing as the word was borrowed from the Spanish "barcada" (which means "boatload", not "group of friends", jfyi). But it's not like we much of a choice over the Spanish influences in our language. Because, you know, 300 years of colonization and all that.
Here's the TL;DR version of this argument: "an oppressed country can't 'appropriate' the oppressor."
And I don't wanna hear anyone say anything about "what about Aristocrat, Goldilocks, Greenwich???" Read up on power imbalance and it's dynamics and how an oppressed country can't "appropriate" the oppressor

— Mrs. Evans (@judygarci) August 2, 2020
Also, cultural appropriation is different from "cultural exchange", which is learning from another culture and showing respect and appreciation for it. Reading through the comments of the Fil-Am community, it seems as though their main issue with Barkada Wine Bar isn't just its name, but its lack of Filipino-ness in spite of its Filipino name. (Again, nothing about the bar's menu or even decor alludes to Filipino culture.)
"I think it would have been a different story, I feel, if there was more of a stronger Pinoy [Filipino] influence there," Jappy Afzelius, executive chef for Tsismis NYC in New York, told Huffington Post. "I think that as Filipinos and as Pinoys, we are all entrepreneurs and we're all proud of our culture. We should have just more welcomed it… but it would have been better if there was a Philippine twist in the operation somewhere. It could have been in the drinks, could have been in the cuisine."
Bottom line: Let's not be quick to dismiss the Fil-Am reaction
It's easy for us to label the Fil-Am reaction as "snowflake" and "Karen" behavior.
But we Filipinos who live in the Philippines do not live and move in white spaces. Most of us don't have to deal with being discriminated against on the basis of our race on a regular basis. Most of us also don't have to grapple with issues of cultural identity and feelings of alienation from our motherland. Most of us aren't hungry for a Filipino subculture in our environment, because, heck, our environment is the Philippines.
The Fil-Am experience is different from ours, and Filipinos in the Philippines shouldn't disregard or dismiss their reactions. So though this issue may not make sense to us, simply trying to see where Filipino immigrants are coming from may help us understand how this name has struck a raw nerve.
(Also, even if some of us think that the Fil-Am reaction to Barkada Wine Bar was an overreaction, maybe we shouldn't respond with another overreaction. Just a thought.)
What do you think about the Barkada Wine Bar brouhaha?