Looking for new shows to watch over the rainy weekend? We've got you covered! WeTV is serving some exciting new shows you'll surely enjoy. Get ready to add these dramas to your to-watch list, cause they'll surely bring the extra kilig you're looking for.
Boyfriend No. 13
We all look at our horoscopes every now and then. But what if we based how we live our lives on horoscopes and other esoteric beliefs? Kimverly ( Sue Ramirez) is a romance book writer who lives her life according to cards. One day she meets Don Lee (JC De Vera), a handsome doctor who Kimverly believes is her Mr. Right. This changes when her officemate Bob (JC Santos) asks her to be his writing mentor. Her heart is torn by both guys, but only one can be Boyfriend No.13.
Watch this drama here.
Mysterious Love
Ruan Nian Chu (Yilia Yu) is a very popular theater actress known for her charming personality. One day, she meets Lee (Tsao Yu Ning), who saves her from an accident. The two instantly develop feelings for one another, but fate separates them. Five years later, the two reunite and rekindle their feelings for each other. However, things aren't as easy as it seems…
Watch this drama here.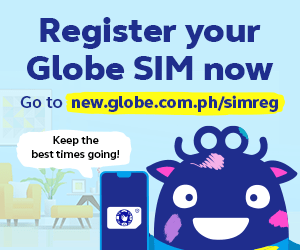 Falling Into Your Smile
ZDGX captain Lu Si Cheng (Xu Kai) is the most popular e-sports player in China. He has it all: talent, brains, and looks. Tong Yao (Cheng Xiao), on the other hand, is an amateur gamer with amazing skills. Despite her talent, she has no plans on joining any professional gaming team. But when Si Cheng suffers a hand injury just a few months away from the national competition, ZDGX's team manager contacts Yao to be his temporary replacement.
Watch this drama here.
Light On Me
18-year-old high school student Tae Kyung has always enjoyed being alone. He prefers to avoid other people out of fear, until he realizes that it's never good to be alone all the time. Upon his teacher's advice, he decides to join the student council, where he meets Shin Woo (Noh Shin Woo), who's always cold around him. As they get to know each other, they realize that they can help fix each other's insecurities.
Watch this drama here.
Beauty and the Boss
Rafa Montrealv (Gino Roque IV) is a young cafe owner and chef who has always put his work first. This changes when he meets Stella Santos (Elisse Joson), a beautiful woman who applies to work at his cafe. Stella charms him instantly, and he transforms from being a no-nonsense boss to a real softie.
Watch this drama here.
Tears in Heaven
Entertainment reporter Du Xiao Su (Li Qin) sneaks into a hospital to try to get a picture of an actor who was involved in an accident. There, she crosses paths with handsome doctor Shao Zhen Rong (Leon Zhang) and falls in love with him. Months later, Xiao Su meets Zhen Rong and discovers that she slept with his brother Lei Yu Zheng (Shawn Dou). Yu Zheng immediately disapproves of Xiao Su and Zhen Rong's relationship, however, the two continue to see each other until Zhen Rong gets involved in an incident and dies. Years pass and Yu Zheng realizes that he has fallen in love with Xiao Su.
Watch this drama here.
Love Scenery
Liang Chen (Lulu Xu) is a very famous singer in China. But her fame comes with a high price: she always puts work first, even if it means sacrificing her time to rest or even date. Meanwhile, her fanboy Lu Jing (Lin Yi) is a skilled computer science student who also happens to be one of the most famous gaming streamers. Fate brings them together one day when Liang Chen gets gaming lessons from Lu Jing. With the help of a voice-changing app, Liang Chen's voice is unrecognizable. The two eventually start to develop feelings for one another when they start to exchange cute messages through WeChat.
Watch this drama here.
My Little Happiness
Without her mother's permission, Cong Rong (Fair Xing) goes back to China after staying in Australia. She lands an internship at one of China's top law firms and gets assigned to a hospital. There she meets Shao Qing (Daddi Tang) a handsome workaholic doctor who's been waiting for his childhood crush. Little does he know that his hospital's new law intern is the girl he's been waiting for.
Watch this drama here.
Which of these dramas will you watch first? Tell us below!