In shocking news that rocked the world of showbiz, Bea Alonzo is now a Kapuso. Okay, maybe that's a bit of an exaggeration. But her jumping to another network had netizens shookt, especially since she has spent two decades being a Kapamilya star. Although the decision was met with disappointment by many of Bea's fans, we can't help but get excited for all the prospects this jump entails. We might see Bea in movies again and watch her star in more teleseryes. Best of all, we might have a chance to watch her share the screen with 8 of the best Kapuso leading men. Here are our top picks for Bea's potential love team as a Kapuso:
John Lloyd Cruz
View this post on Instagram
One of the reasons why Bea's fans are excited about her network transfer is because the move puts her in the same network where John Lloyd Cruz is now working with. Although not yet officially a Kapuso, John Lloyd is set to launch his sitcom under GMA late this year. Besides, fans have been clamoring for a Bea-JL pairing since their last movie, A Second Chance in 2015. Bea even said that a project for the two of them might be possible in the future and that she has teased him in casting her for his upcoming sitcom. Fingers crossed we'll see them share a screen soon.
Alden Richards
View this post on Instagram
Alden Richards is another Kapuso star many want to be paired with Bea in a project and it looks like that wish is going to become a reality real soon. The pair are actually set to star in the Viva Films, GMA Pictures, and APT Entertainment co-produced movie adaptation of the Japanese TV drama, Pure Soul. It's their first movie together and we hope it won't be their last. Maybe one shampoo commercial isn't enough to base their chemistry on but we're excited to see them bust their acting chops for this one.
8 of the Most Shocking Network Switches Between TV Stations' Flagship Artists
8 of the Most Shocking Network Switches Between TV Stations' Flagship Artists
Jon Christoffer Obice | Jul 05, 2021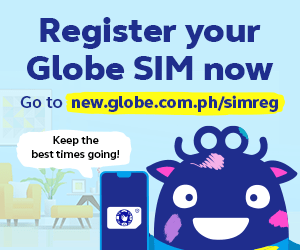 Rocco Nacino
View this post on Instagram
When you think of great GMA male stars, you think of Rocco Nacino. That's only natural. Who could forget his great acting in the 2012 soap Amaya alongside Marian Rivera and as Aquil in the reboot of Encantadia? He is also set to star in GMA's version of the K-drama Descendants of the Sun. Rocco has all the qualities of a great actor and, so far, he has great chemistry with his women co-stars. We're 100% sure he'd shine as Bea's on-screen love team partner.
Tom Rodriguez
View this post on Instagram
You won't need to imagine Tom Rodriguez and Bea as a love team, that already happened once in the 2015 film The Love Affair. In the movie, Bea portrayed a lawyer caught in the middle of a couple's broken marriage and Tom was her second chance at love. Seeing tall and handsome Tom act as Bea's leading man once isn't enough. We demand more! They're definitely a pair worth exploring.
Benjamin Alves
View this post on Instagram
Kapuso star Benjamin Alves is our next pick as Bea's leading man. We're curious what would happen when his charms and acting prowess are displayed alongside Bea's own. We'll probably shed some tears with their future romance/drama film/TV series. Don't believe us? Watch him act in GMA's recently concluded soap, Owe My Love. He is also set to film GMA's upcoming series Artikulo 247. 
Dingdong Dantes
Dingdong Dantes as Bea's leading man isn't new. Back in 2013, he starred alongside her in Mae Cruz-Alviar's romantic drama She's the One. But that's the only project the two worked on as a love team so far. Needless to say, the film showed both actors' potential. The combination of Bea as a stellar artist and Dingdong as GMA's primetime king would work well, don't you think?
TJ Trinidad
View this post on Instagram
Close your eyes and picture a Bea and TJ Trinidad love team. You're smiling. It's possible, right? We've never seen the pair star in the same movie or teleserye projects but now that Bea is a Kapuso, that's certainly possible. Did you know that Bea and TJ were part of ABS-CBN's Star Circle Batch 10 back in 2001? For most of their batch (which included Dennis Trillo and Alfred Vargas), it was their first stint into the world of showbiz. Look at them now, actors in their own right.
Dennis Trillo
View this post on Instagram
Dennis Trillo has worked with Bea before in the 2002 TV series K2BU. This was a year after they finished as part of Star Circle's Batch 10. Bea has recently revealed that even before the Bea-JL pair hit it off on screen, Dennis was her first love team partner with K2BU. If you watched them and liked them back then, you probably want to see them headline their own film.
Those are our picks so far! Who are you looking forward to being Bea Alonzo's first leading man as a Kapuso?
Check us out on Facebook and Instagram and be the first to know about the latest news and coolest trends!