Bea Alonzo's Transfer to GMA Disappoints Network-Loyal Netizens
Jul 1, 2021 &nbsp • &nbsp Kyzia Maramara
A few days ago, GMA hinted that an "award-winning actress" will be joining their network soon. Naturally, everyone got curious and gave their own guesses. (One even hilariously guessed it was Meryl Streep). And when GMA's next teaser revealed a peek of this actress' face, everyone went crazy. Netizens are a hundred percent sure it's veteran actress Bea Alonzo and the majority of them are not impressed.
Update: On July 1, the network has officially announced that Alonzo is now a Kapuso.
The teaser that launched a thousand rants
If that left eye, eyebrow, and ear isn't already a bold hint — yes, everyone apparently knows every inch of Bea Alonzo's face — maybe the words "BE A" highlighted in red will convince you. Alonzo also posted a black and white photo on her Instagram stories
yesterday
, suspiciously matching the teaser. Now that it is confirmed that the actress is indeed Alonzo, fans can catch her first Facebook conference as a Kapuso later today at 4 PM. It's a momentous occasion so you might want to join in.
She is #ProudToBEAKapuso ❤️ Welcome to GMA Network, Bea Alonzo!

Catch her mediacon at 4pm today on GMA Network's Facebook page. pic.twitter.com/lq0Z2hncco

— GMA Network (@gmanetwork) July 1, 2021
Netizens are not impressed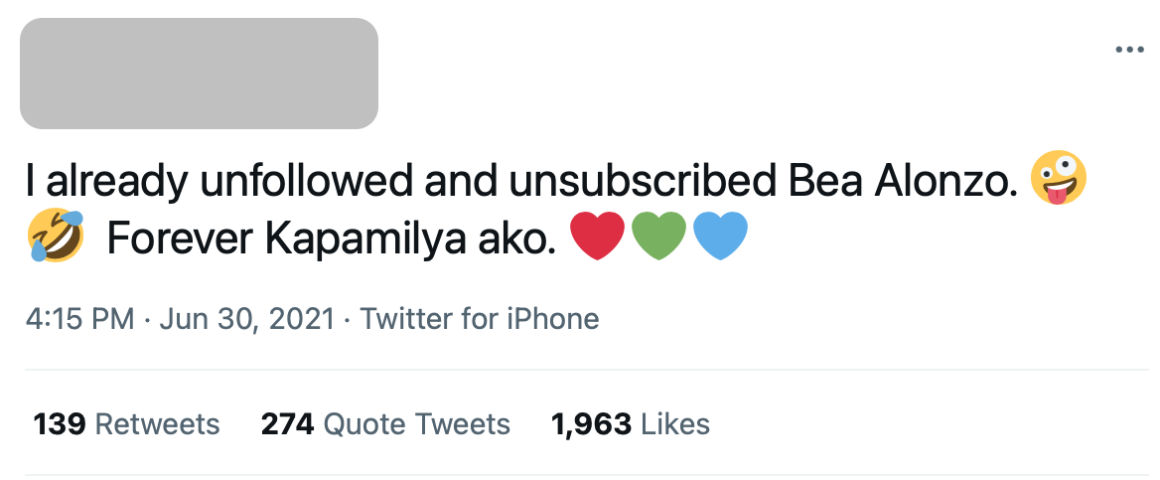 Being a decades-long Kapamilya star, it was a shock for everyone that Alonzo is switching networks. She starred in countless movies under the network including her iconic roles in One More Chance and Four Sisters and a Wedding. Her jump means we won't get to see her face in Star Magic movies or ABS-CBN teleseryes anymore. But then again, ABS-CBN did get shut down last year and it's going to take them a while to get new shows up and running.
These Are the 11 Representatives Who Stood Up for ABS-CBN And Voted 'NO' to Its Franchise Denial
These Are the 11 Representatives Who Stood Up for ABS-CBN And Voted 'NO' to Its Franchise Denial
8List Editor | Jul 10, 2020
The pressure is on for GMA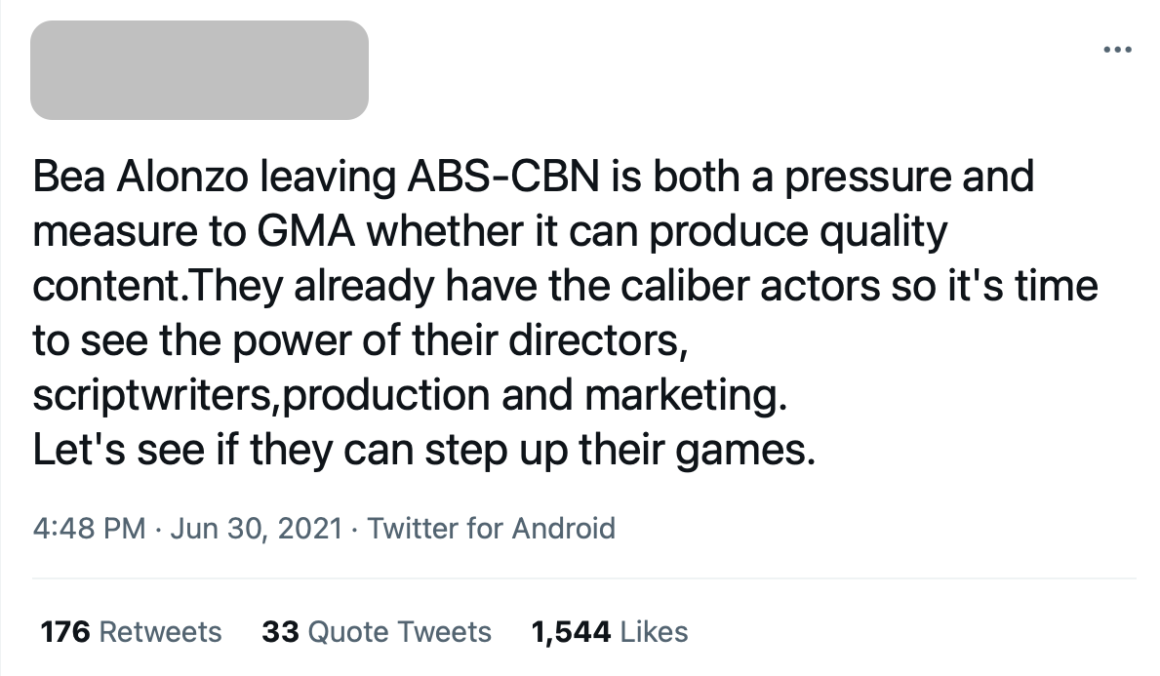 The main concern of many is that a high-caliber actress like Bea Alonzo — and other great artists — might not flourish under GMA. The network has been under fire for quite a while for questionable writing and low-budget CGI. Many have observed that while some stories have potential, the execution often falls flat. Now, there's a clamor for GMA to hire writers, directors, and producers to be at par with their roster of talented artists.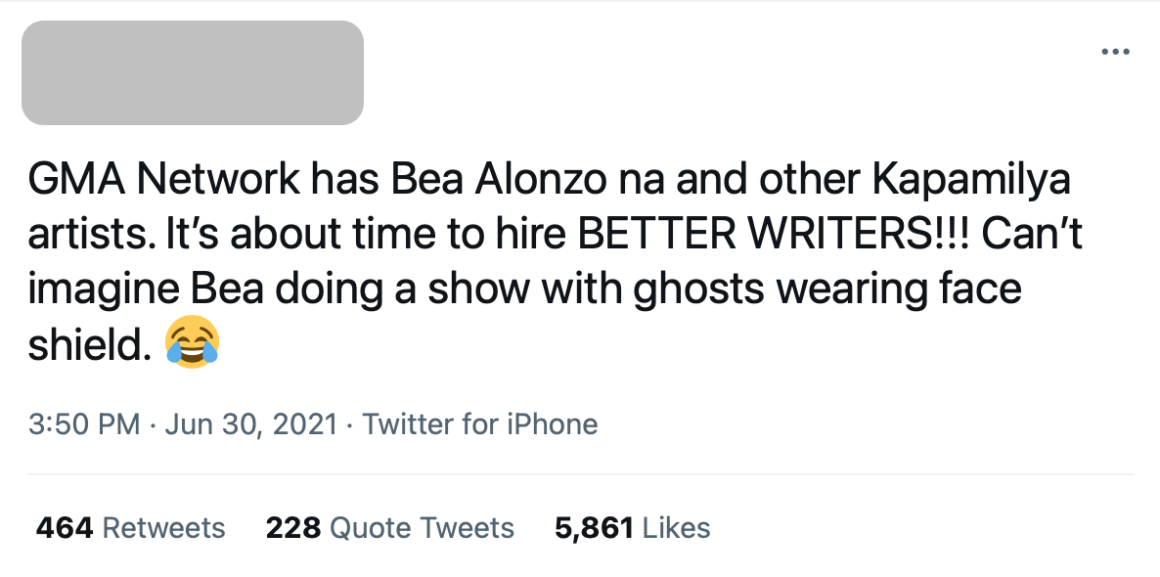 Some think it's a great move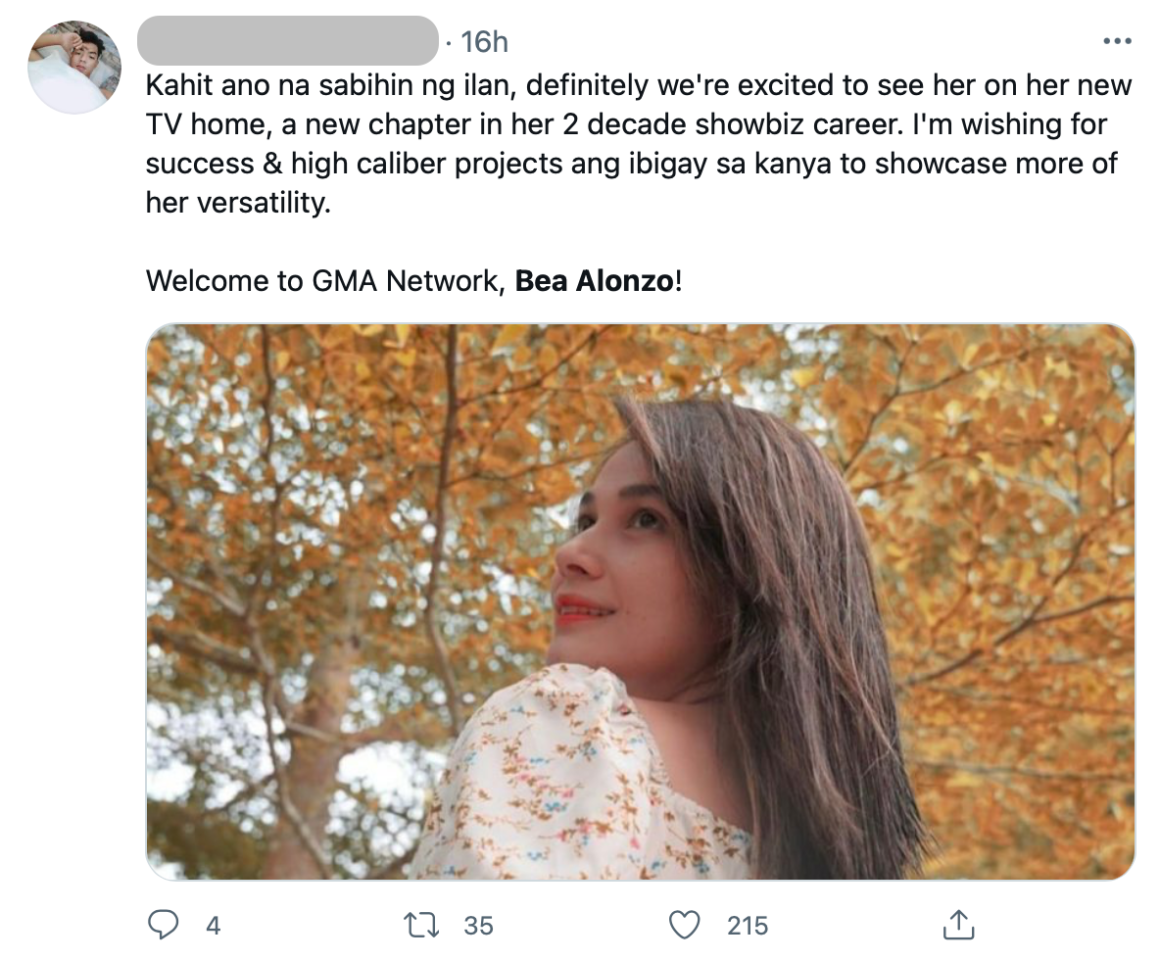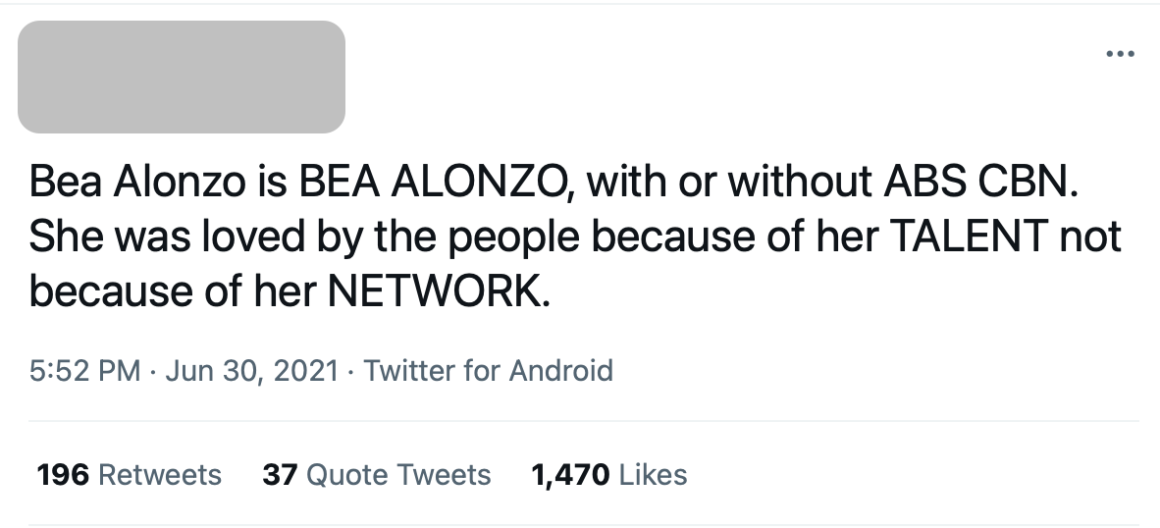 Alonzo, after all, has got bills to pay. So if another network can get her a steady stream of income and more projects then good for her.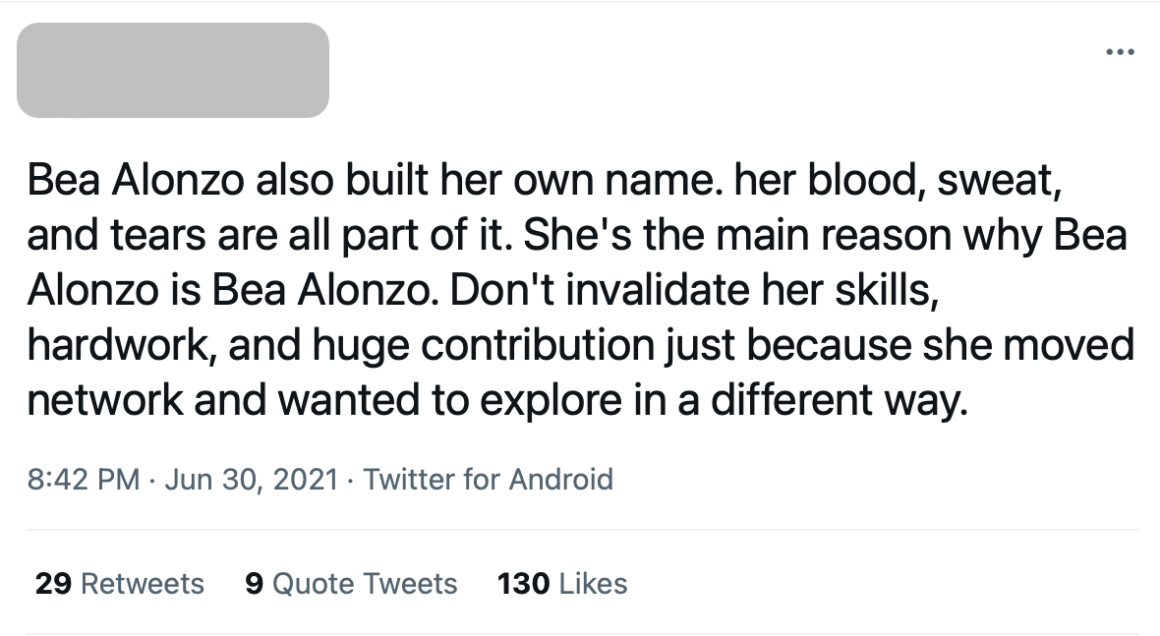 The move comes after JLC's return to the limelight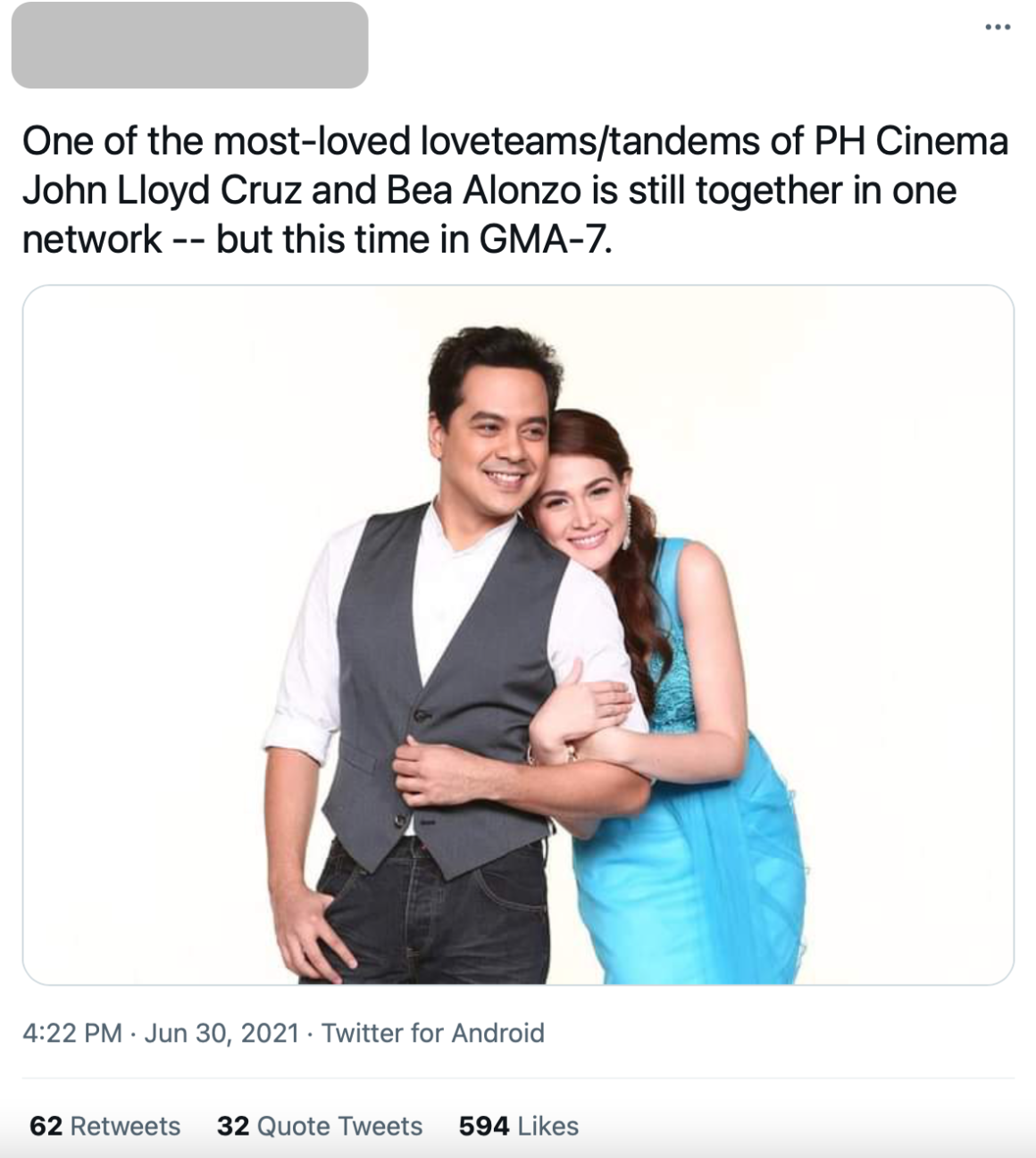 But let's look at the bright side. What could Alonzo's move mean? John Lloyd Cruz, her previous long-time screen partner, has just marked his return to showbiz as a Kapuso a few days ago. Now that both of them could potentially be under one network, movies and other projects are now possible.
Network fans are at war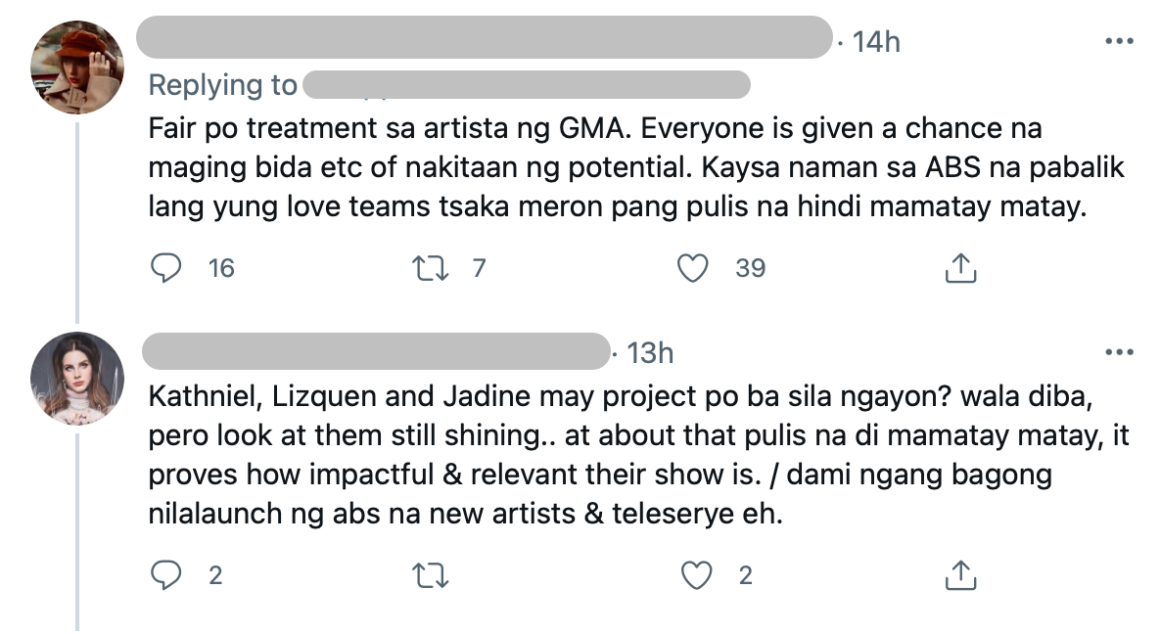 The network move of an actress of Alonzo's caliber is naturally going to incite a network loyalty fan war. Those defending GMA only beg for everyone to watch their shows and give it a chance. Those who think ABS-CBN reign supreme argue that even if their stars didn't have projects, they still shine brighter than stars of the other network who do.
Of loyalty and utang na loob
A lot of Alonzo's fans cried out on social media accusing the actress of being disloyal and lacking 'utang na loob.' After all, ABS-CBN was where she grew into a household name, it was where she had amazing projects that showcased her acting prowess. But should she stick with a company just because that's where she started? Should anyone stay in a company that's been shut down for over a year now and potentially stunt their career growth and earning? Many Filipinos think so.
But loyalty and utang na loob won't feed your family or pay the bills. Think of it this way: you're a regular citizen with a regular job and your regular company shuts down. Wouldn't you make a move to find better opportunities? Even if you still had that job and another company offered a better salary range, wouldn't you make the change? No? Then good for you, but don't judge others who don't think like you.
Support the actors
"Crab mentality is a disease," one netizen commented. If Filipinos supported artists instead of the network, they would thrive all the more and maybe get recognized internationally. Imagine if Filipino actors did shows for multiple networks, no talent would be wasted. It all boils down to supporting the artist and their future projects. Yes, it's okay to be disappointed that they made a move — network loyalty is ingrained in our culture anyway — but to say you'll stop supporting them because of it is just plain immature.
What do you think of Bea Alonzo's shift as a GMA Network Kapuso?
Check us out on Facebook and Instagram and be the first to know about the latest news and coolest trends!