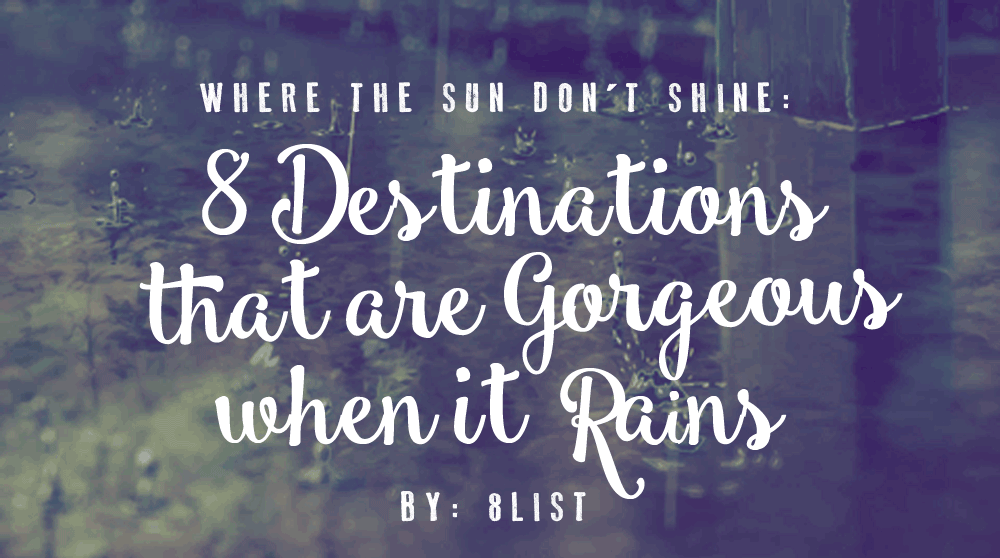 Despite living in a tropical climate, we usually plan our vacations to places that are equally sunny and warm. There are, however, lots of places in the world that get a considerable amount of rainfall and yet are still destinations worthy of planning a trip. Here are just 8 of the places around the world that are absolutely gorgeous when it rains:
8. Lofoten Islands, Norway
The Lofoten Islands are an archipelago located in the arctic circle. With fantastic topography and generally temperate climate, it is also known for one of it's surf spots, Unstad.
7. Cherrapunji, India
Once credited as the "wettest place on Earth," Cherrapunji is a town located Meghalaya, India. The town holds both world records for most recorded rainfall in a year, as well as in a single month. Apart from gorgeous waterfalls, Cherrapunji is also home to living bridges formed by the roots of trees that are hundreds of years old.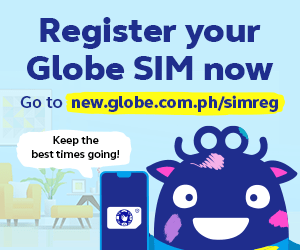 6. Kauai, Hawaii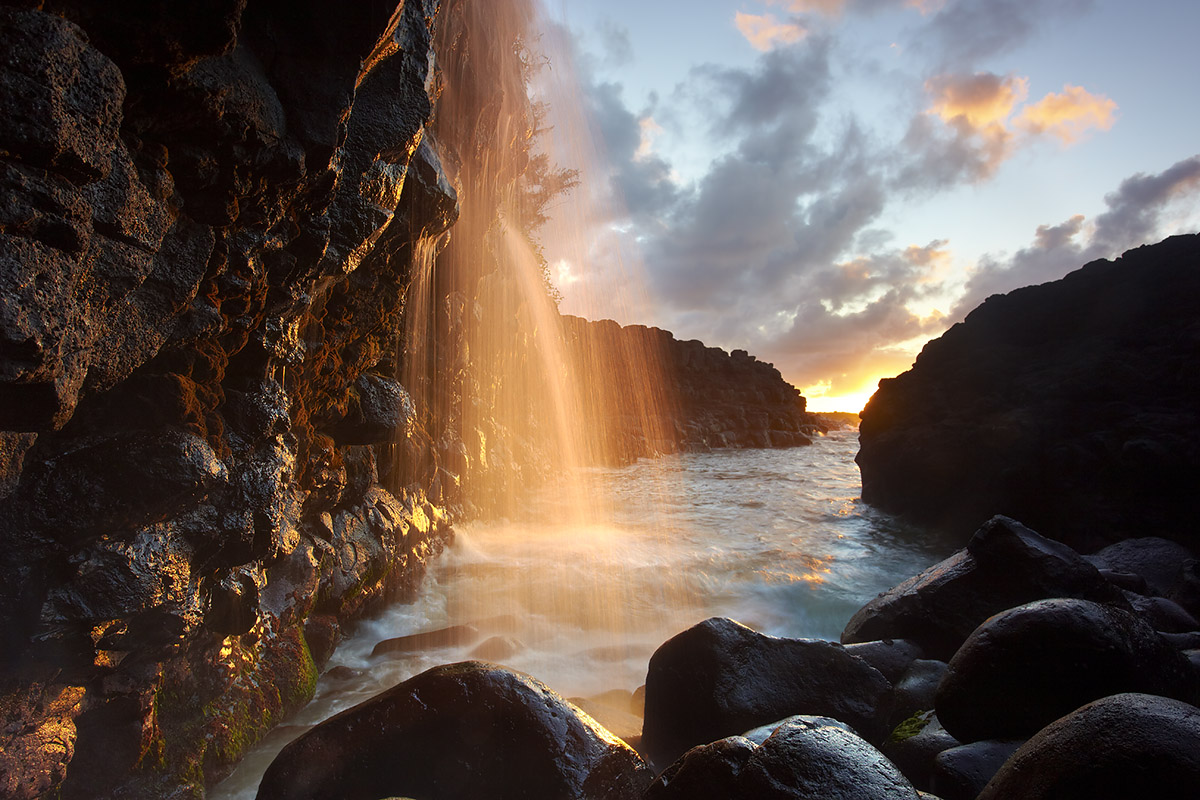 Located in the northern-most tip of the Hawaiian Islands sits Kauai, which is often referred to as "The Garden Island" for it's lush greenery. The island receives high amounts of rainfall every year thanks to tradewinds coming in from the northeast, which provides the island with fresh water and keeps the humidity down and the rain forests alive.
5. Vancouver, Canada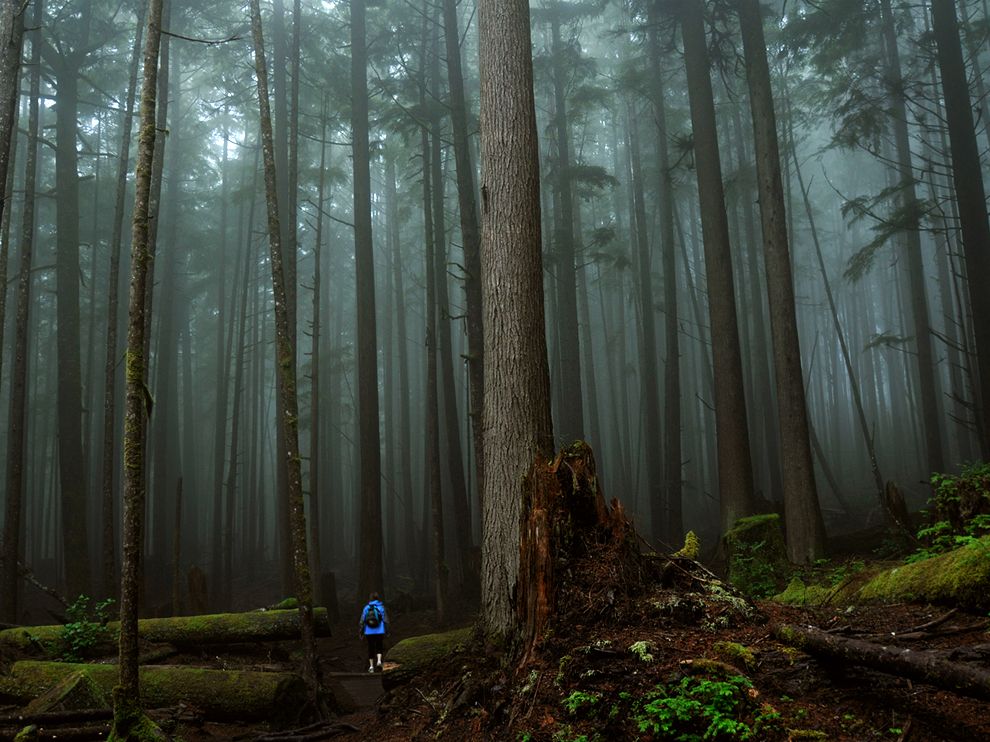 Also known as Gastown, Vancouver enjoys a climate considerably warmer than the rest of Canada. It is, however, also one of the wettest, receiving high amounts of precipitation throughout the year.
4. Mawsynram, India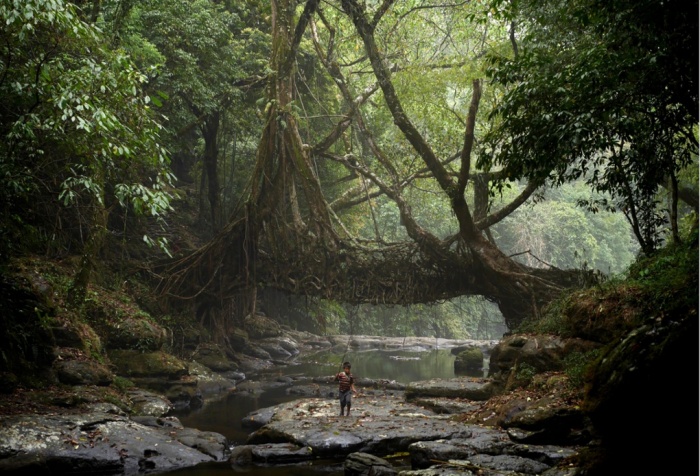 Mawsynram in India currently holds the record as the wettest place on Earth, receiving an average rainfall of 467.4 inches in a year. It is surrounded by megaliths, which are also abundant in the nearby Khasi Hills.
3. Hoh Rainforest, Washington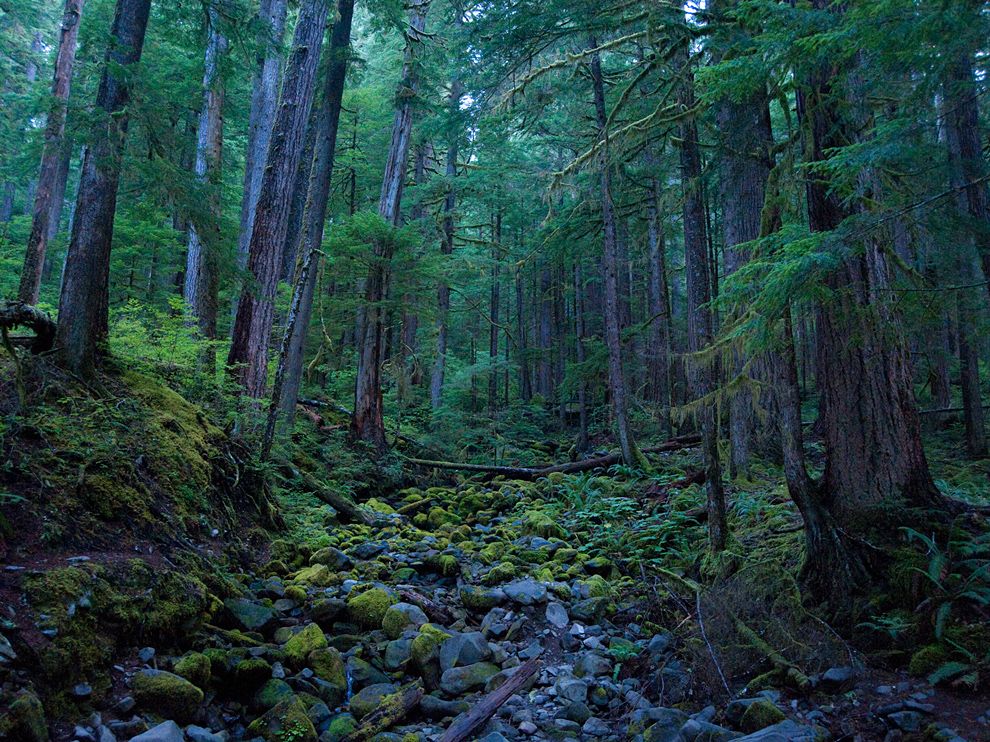 The Hoh Rain Forest is located in western Washington State, and is one of the largest temperate rain forests in the States. It's located near the Pacific Ocean, and was created by glaciers thousands of years ago. It's home to various flora and fauna, as well as the Hall of Mosses, which is a short trail that gives hikers a better look at the forest's intricate ecosystem.
2. Seattle, Washington
Visitors to the rainy city of Seattle will find Rain Works throughout the city. The brainchild of Peregrine Church, Rain Works are works of graffiti art and positive messages that can only be seen when it rains! Check out this YouTube video to find out more:
1. Lake Maracaibo, Venezuela
Relampago del Catatumbo or lightning Catatumbo, only appears over the mouth of the river Catatumbo and lake Maracaibo in Venezuela. This lightning storm occurs in the area 140 to 160 nights a year, 10 hours per day and up to 280 times per hour.
Where are your favorite places to go when it rains? Share your spots with us in the comments!