The 8 Most Beautiful Train Rides in the World
Jul 19, 2016 &nbsp • &nbsp 8List
4. Norway: Bergen Railway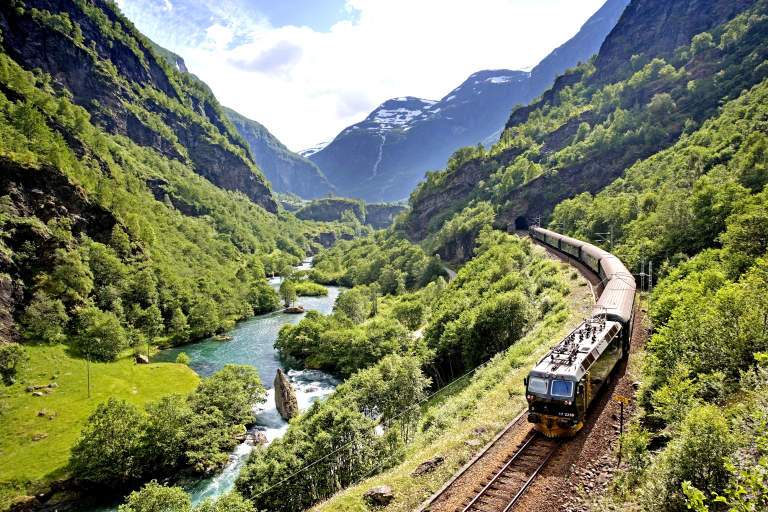 How would you like to traverse through Northern Europe's highest mountain plateaus? Fret not; you can do so while sitting pretty! The Bergen Railway lets you explore the glacier-carved mountains, lakes and fjords between Oslo and Bergen in the most comfortable way possible.
You won't have to search far for sources of amazement in the Bergen Railway's seven-hour train ride. You'll simply pass through tons of it while passing the time.
3. Canada: Rocky Mountaineer
Rocky Mountaineer spoils you on the beauty of Canada over the course of a two-day journey via rail. Set your sights on the majestic beauty of the Canadian Rockies as you chug along through the resort town of Banff in Alberta, and watch as the countryside transforms into the cosmopolitan sprawl of Vancouver City.
2. Venice: Simplon Orient Express
Perhaps the most iconic train thanks to countless features in movies and novels, the Simplon Orient Express is a must for any advernture-seeker. Take a trip to 1883, when the train made its inaugural journey, by jumping on the Paris-Istanbul line.
1. Scotland: The Royal Scotsman
Get your heart's fill of the Scottish Highlands as you travel through its mountains and glens in the height of luxury over a two-day journey. The train only takes 36 guests per trip, so it's guaranteed to be a cozy, intimate excursion, complete with on-foot trips to Cairngorms National Park, Culloden Battlefield and Strathisla Distellery. Truly, a taste of Scottish history, culture and scenery that you'll remember for years to come.
This article was originally featured on Windowseat.ph, check it out here.
What other beautiful rain rides do you know of? Share below!