The quest for holy grail beauty and wellness products is now easier than ever, thanks to online shopping. But with so many options available, it can be hard to know what the best product is for you. Luckily, Beauty Dream Hall makes it easy. A new go-to source for Asian beauty and wellness products, Beauty Dream Hall's growing roster of products now includes beloved Thai goodies!
You can find Beauty Dream Hall on Shopee or Lazada, but you should also keep your eyes peeled for their upcoming official website. Here are just some of what you can shop:
Oxecure Body Acne Spray

Specializing in products addressing acne-prone and sensitive skin, Oxecure is an affordable skincare brand that can let you take control of your acne. Formulated with potent and natural ingredients, each product uses the latest breakthroughs in acne control, so that you see results fast.
Namu Life Super Mouth Spray
Formulated with traditional Thai herbal ingredients, Namu Life Naturals Super Mouth Spray helps avoid bacteria buildup in your mouth, preventing bad breath. And with its moisturizing properties, it also soothes itchy throats, giving fast relief.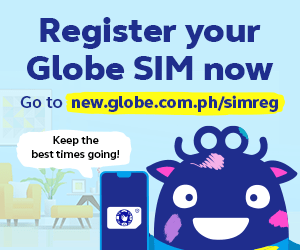 N LIFEPLUS Black Glutinous Rice Line
N Lifeplus' black glutinous rice line strengthens hair to prevent hair fall, designed to give you fast-growing, long, thick hair. Apart from black glutinous rice, its natural ingredients include darkenyl and beetroot betaine.
SNAILWHITE Glow Potion AHA/BHA Toner

Formulated with a powerful but gentle blend of ingredients, SNAILWHITE Glow Potion AHA/BHA Toner exfoliates dead skin cells to reveal brighter and healthier skin. AHA and BHA remove deep-seated impurities while Hyaluronic Acid and Glycerin pack in moisture for plumper, hydrated skin. Niacinamide and Ginseng bring out the natural glow of your skin while Witch Hazel and Swiss Alpine Willowherb soothe and balance, prepping it for the next steps of skincare.
Show Your Skin *AND* the Planet Some Love With These Sustainable Skincare Products
Show Your Skin *AND* the Planet Some Love With These Sustainable Skincare Products
Cristina Morales | Oct 20, 2021
Namu Life Miracle White Ampoule

Namu Life Miracle White Ampoule is a powerful beauty solution that helps reduce the appearance of blemishes and freckles. Formulated with 8% pure Vitamin C and antioxidants, this product is dermatologically tested to be non-irritating, fragrance-free, and effective.
Sparkle Whitening Boost Gel

Whiter teeth in seven days? SPARKLE Whitening Booster Gel is a revolutionary skincare product that promises to do just that. Formulated to work along with your regular toothpaste, this product's ingredients prevents staining caused by food, coffee, tea, smoking, and wine.
Trizie Clean Fiber

Trizie Clean Fiber is designed to cleanse your body from toxins, support weight loss efforts, and promote overall health. Formulated with natural prebiotics, fat-burners, and antioxidants, this product can help you look and feel your best.
OXECURE Acne Clear Powder Mud

This best-selling facemask and spot corrector is a godsend for acne-prone skin. With 2% Salicylic Acid and Niacinamide, it helps fight small acne bumps, blackheads, and whiteheads so that you can see visible results in as fast as six hours. It's also got natural extracts such as Aloe Vera, Shea Butter, and Chamomile to nourish your skin!
Follow us on Facebook, Twitter, Instagram, Tiktok, and Youtube for the l8est entertaining, useful, and informative lists!