Summertime is all about using minimal makeup but it doesn't mean you should care less about which product to use. There are those who go through the hottest season without changing their beauty habits but if you want to have your most gorgeous summer yet, here are some tips to remember:
Choose a mascara that's smudge-proof
No one wants to end up looking like a raccoon-eyed mess so make sure to choose eye products that stay on through sweat and humidity. Get one that gives a natural, clump-free look that lasts like The Falsies Push up Drama Mascara from Maybelline (P459). Its creamy and waterproof formula has a push-up effect that'll effortlessly give volume to your lashes—just the perfect cross between bold and natural.
Pump up your SPF
We're talking about facial products as well as beauty must-haves for hair and lips that have enough SPF while you're enjoying the sun. The trick here is to get double-duty products like the SPF-charged lippies from Happy Skin. It can be worn both as a blush and a lippie and it has SPF 15 to protect your lips from the sun's damaging rays. For that perfect summer glow, try the Shut Up & Kiss Me Lip & Cheek Mousse in The Morning After (P699).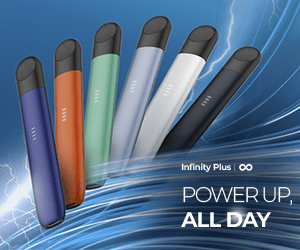 Stash up on blotting papers
This one isn't only for those with oily skin because while the sun can help you look glowing, it can also leave your skin shiny—and not in a good way. For those who are always on the go, make sure to have oil-blotting papers in your beauty kit. Try the one from Sephora (P385) for a beautiful matte finish.
Ditch the heavy base
For everyday use, stay away from putting heavy dose of foundation and stick to lighter bases like BB or CC creams. It has a more hydrating feel for a natural-looking complexion and it can also cut your morning beauty routine down by half. Try Olay Total Effects 7 in 1 Pore Minimizing CC Cream Broad Spectrum SPF 15 (P499) for an airbrushed and radiant finish.
Don't forget about your hair
It's always easier to have good hair days when you take good care of your locks. Use a leave-in conditioner like the Superstar Leave-in Conditioner from Bedhead/Tigi (P1930) to get volume and body, and add shine. It also provides UV protection and is perfect for color-treated hair. Plus, the strawberry yogurt scent is just amazing!
Switch to Cream Products
Powders can make your skin look dry but cream-based beauty products will give you that natural summer flush. For a vibrant, fresh color, try Coconut Watercolor Cheek Gelée from Josie Maran (P1225). It has an easy-to-blend formula made with 50% pure coco water and argan oil. It lasts up to 14 hours so you can have that dewy flush longer!
Consider using a setting spray
Keep your makeup on even during the hottest days of summer and reduce any oil buildup with a setting spray. This Infallible Pro-Spray & Set Makeup Extender & Setting Spray from Loreal Paris (P500) will help you look fresh from morning to night even when you're commuting. It's perfect for those who are always on the go and can't be bothered to do any touch-ups.
Only exfoliate at the right times
Remember that gentle facial exfoliation is okay as it will help unclogged pores but also keep in mind that when you exfoliate, it reveals new skin that could be more prone to burning when you're under the sun. Just make sure to schedule it at night or during days when you don't have to stay under direct sunlight and you'll be okay! Try St. Ives Face Scrub Even & Bright Pink Lemon And Mandarin Orange (P205). It instantly evens out and refines skin tone and texture revealing a more radiant complexion.
Have more beauty tips for summertime? Let us know in the comments!