No better way to spend summer vacation than to stay bundled up in bed with the A/C on high, a box of pizza beside you, and lots of Netflix movies to binge-watch. There's a wide range of movies to choose from, but we've narrowed down 8 feel-good films that will inspire you to pack your bags and go anywhere!
8. Amélie
This quaint French film and its warm hues will add more warmth to your summer afternoon. It tells the story of Amélie Poulain (Audrey Tautou) and all the whimsical, endearing, and romantic moments of her life as a simple girl trying to get by and do good deeds. Set in the humble streets of Paris, "Amélie" will fill you with awe and fondness over Parisian lifestyle and all the sights and sounds you could only wish to see in the City of Love.
7. The Fundamentals of Caring
Let an inspiring film of finding hope and love lift your spirits. Drama-comedy "The Fundamentals of Caring" will take you on a scenic road-trip to different odd roadside attractions around the USA, but you'll learn that Trevor, a teen with muscular dystrophy (Craig Roberts) and his caregiver (Paul Rudd) are searching for something so much more than what can be sought out aboard a minivan. You'll want to go on a spontaneous soul-searching roadtrip with your friends after watching this movie, no doubt.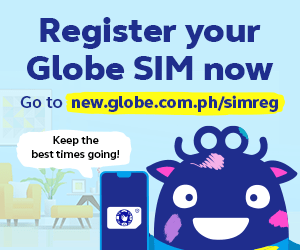 6. The Secret Life of Walter Mitty
Walter Mitty (Ben Stiller) is all of us — too afraid to get out of our comfort zones and yet eager to escape the humdrum of our lives. In this completely underrated film, we follow Mitty as he embarks on an adventure of his lifetime to the unexplored treasures of Iceland, Greenland, and the Himalayas in search for a photojournalist to save his own job. In the process, we are moved by the transition he experiences from being a person that has never made any significant mark with his life to being someone with stories to tell that are beyond anything he could have ever imagined. This film will make you want to explore the world without the reassurance of ever returning home.
5. Sky Ladder: The Art of Cai Guo-Qiang
You might vaguely recall the day when a 500-meter ladder made of fireworks lit up the sky of a small village in China back in 2015. This documentary shares with us the story of the New York-based Chinese artist responsible for it. The film shows us Cai Guo-Qiang's meticulous process of creating his breathtaking displays (including which had been the 2008 Beijing Olympics Opening Ceremony) and his determination to realize his dream of connecting the Earth to the Heavens through a pyrotechnic ladder made of rope and gunpowder. While this documentary  primarily focuses on the lesson that "no dream is ever too big" we can't help but also be in awe of the picture-perfect locations around China where scenes were shot.
4. The Bucket List
When two terminally ill seniors (Jack Nicholson, Morgan Freeman) bust out of a cancer ward to experience life to the fullest, we are filled with joy (and slight envy) for them because they get to see the wonders of the world before they leave it. But we can learn something from this film, and it is this: don't wait until you're old to make the most out of your life.
3. Burn, Burn, Burn
In yet another roadtrip comedy, two friends Seph (Laura Carmichael) and Alex (Chloe Perrie) visit locations across Britain to scatter the ashes of their deceased best friend Dan (Jack Farthing) upon his request. It may be a bit eerie going "sightseeing" around the United Kingdom via film as Seph and Alex try to understand the life Dan had lived, but it makes us think: if I were to have my own ashes scattered around places that matter most to me, where would they be?
2. The Garden of Words
Makoto Shinkai's films are visually stunning and watching any one will make your yearning to visit Tokyo even stronger. "The Garden of Words," set in Shinjuku, Tokyo's major commercial and business center, illustrates all the things that make Japan such a sight to see — its simple food, lush nature, fast-paced city life, and more. Although it spares a huge chunk of Tokyo you would have wanted to see, there's still enough shown that will fuel your desire to go there right now.
1. Maidentrip
If anything, it's this documentary that will ultimately push you into taking that trip you've always wanted to go on because it narrates the story of a 13-year-old girl who followed her dream to sail around the world alone. What have you done with your life?
What other Netflix movies have inspired your wanderlust? Share them with us below!