After two years, Coachella's back again to bless us with non-stop live performances from our favorite artists. Harry Styles, Billie Eilish, Meghan Thee Stallion, and the list goes on! Among the highlights of the music festival was CL's solo set. Just when everyone thought she was the only one that'd slay the Coachella stage that day, Minzy, Dara, and Bom appeared and joined CL for a long-awaited 2NE1 reunion! It's no secret the girls were still on good terms and cheering each other's solo careers even after the group's disbandment in 2016.
You're probably still on cloud nine like any other Blackjack (the name for a 2NE1 stan), so we rounded up the best of 2NE1's live performances that you can watch over and over while waiting for their comeback album. *fingers crossed*
"Fire" at Inkigayo, 2009
Ask any K-pop devotee about their all-time favorite debut song, and expect to hear "Fire" followed by an addicting chant of "Eh, eh, eh, eh, eh, eh, eh-eh, 2NE1!" The smash-hit was 2NE1's intro to the world, and they made sure to go ALL IN!
Their debut stage screamed in-your-face confidence, from the eclectic styling to their knife-like choreography. Did you see that elevator leading up to the 21st floor? Genius! The girls performed as if their lives depended on it, and that's something newer groups can learn from them.
"Go Away" at Inkigayo, 2010
This live performance is now more than a decade old, but it's still fresh and something that looks straight out of a musical about a toxic ex. You can't help but gush over the smiles of Dara, CL, Minzy, and Bom jammin' to the infectious beats of this breakup anthem. "Go Away" wasn't dance-heavy, but you can feel 2NE1's energy was on a concert level. Just listen to the roaring fan chants of Blackjacks in the background.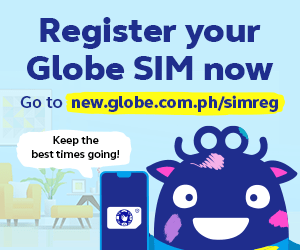 "Hello B*tches", "Fire", & "I Am The Best" at MNET Asian Music Awards, 2015
Blackjacks can attest to how devastating 2014 was for 2NE1, with all the mismanagement that happened (yes, Yang Hyun Suk, I'm looking in your direction). But CL, being the baddest female that she is—left everyone's jaws on the floor after showing up with the rest of the girls looking ready to burn the stage. Rumor has it Blackjacks can still feel chills down their spine six years after this amazing performance. 
"Crush" at the All or Nothing concert tour, 2014
The moment the statuesque silhouettes of this fierce quartet emerge on stage, you know you're in for a show! 2NE1 looked like regal warriors no one would ever dare cross during their "Crush" performance in the All or Nothing concert tour. It's a no holds barred song, and they exuded that same energy effortlessly. 
"I Love You" at Inkigayo, 2012
The fact CL came out with a giant parrot sitting on her shoulder while spitting some bars already makes "I Love You" stamped in your memory. Add Dara rocking a side-shaved hairdo, and it gets even more iconic! 2NE1 is THAT group that's never scared to challenge the K-pop norms, and we can't do anything but stan. 
"Come Back Home" at You Hee-yeol's Sketchbook, 2014
While the ladies know how to conquer a live stage any day of the week, you can never count them out for delivering soul-stirring performances. "Come Back Home" talks about rescuing your loved one trapped in a virtual space.
This emotional unplugged performance was in tribute to the victims of the Sewol ferry disaster of April 2014 (a month before this performance), which is why the members are seen wearing a yellow ribbon. Hearing the acoustic version accompanied by 2NE1's raw, powerful vocals makes you feel pain and longing that's just beyond words. 
"Ugly" at Inkigayo, 2011
Clad in black suits and iridescent masquerade masks, 2NE1 has early on proved in their career why they're the epitome of female empowerment in K-pop music. You can feel the song's core deep down your soul—that feeling of wanting to be seen or heard. The cruel beauty standards of our society know no bounds, specifically in the idol industry centered around perfection. 
"Falling in Love" at M Countdown, 2013
After releasing a string of hard-hitting bops, 'Falling in Love' showed us a new side of the four-member girl group, away from the usual crazy hairstyles or outfits. Everything about this performance brings back memories of beach chairs, warm sea breeze, and running under the sun. You can really tell 2NE1 enjoys being on stage no matter what song is playing, and we're beyond thrilled to see the girls back together. Here's hoping new music is on the horizon!
What's your favorite 2NE1 performance? Let us know in the comments!
Follow us on Facebook, Twitter, Instagram, Tiktok, and Youtube for the l8est entertaining, useful, and informative lists!