Since the week started, CHED, or the Commission on Higher Education, has been trending on social media. College students have been calling for an 'election break', or a class suspension to give way to the upcoming elections on May 9. But will CHED provide this 'election break'?
DepEd announces no classes
| Walang pasok ang mga mag-aaral sa lahat ng antas sa mga pampublikong paaralan mula May 2-13, 2022.

Ayon ito sa DepEd Order No. 29, s. 2021, na naglalaan sa mga nasabing araw para sa National Election-related Activities ng mga guro at kawani ng DepEd. pic.twitter.com/f6ifLvNcEu

— DepEd (@DepEd_PH) April 18, 2022

On Monday, the Department of Education (DepEd) announced that there will be no classes from May 2 to 13, 2022 in all levels from Kinder to Grade 12 in public schools. According to DepEd, the suspension of classes is to give way for "national election-related activities."
College students clamor for an 'election break'
Following DepEd's announcement, many college students took to social media to ask for a break on the tertiary level as well. Most netizens reason that registered voters are mostly in the tertiary level already, claiming that the Commission on Higher Education (CHED) should announce an 'election break for voters, too.
CHED, how about us? College students are mostly registered voters.

— eunoia. (@pearliaaaaa) April 19, 2022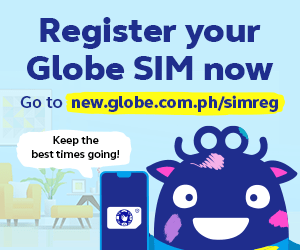 K-12 vs College
CHED Baka naman! pic.twitter.com/rvrmiutHoP

— Samahan Ng Mga Fans Ni Mima Sassa (@SNMFNMS) April 18, 2022
The ever-constant dilemma of college students.
DepEd says no classes from May 2 to 13 due to national election-related activities vs. realizing that I belong on CHED pic.twitter.com/TPDzUsBeey

— jisel (@giselleeeee_a) April 18, 2022
Remember the waiting game for class suspensions during tropical storms?
Time to woo CHED?
I just want to ask CHED if kasama din po ba kami sa mga walang pasok May 2-13. pic.twitter.com/LnVBQdPCBd

— Xspencer (@spenserafica) April 19, 2022
Is someone gonna bring out a big fancy proposal?
CHED!!! pic.twitter.com/20U3L1McDg

— Jisoosmaryosep (@Jisooni6) April 19, 2022
College students are hoping you wear the YES shirt, CHED.
Stress
huhu ched please cancel classes during voting week, i really can't take the stress of having thesis defense same week as elections

— Van⁷ ✿ (@vanessaleuterio) April 19, 2022
We get it. This year's elections have been really stressful. It is, after all, ever more crucial for our country's future. Sabay pa sa thesis defense?! Good luck, students!
Need more research time
yo hear me out, understandable kay gagamiton na polling precincts it public schools pero ched, allow us to do our civic duty https://t.co/CW2Ymc8JJu

— charles #10RobredoPresident (@allnchrls_) April 18, 2022
College students are knocking on your doors.
CHED just letting you know na registered voters halos lahat ng nasa tertiary education need ko din time to have a research about the candidates for me to know who deserves my vote or not :) https://t.co/4kASVdXHAP

— jay ✦ (@teume_j0322) April 19, 2022
How can they do research on candidates if they never get a break from doing research for college papers? Voting students just want to follow queen Catriona Gray's advice!
CHED probably won't cancel classes for two weeks
when will people understand that the suspension of classes is due to teachers administering the elections, as well as usage of their classrooms for the same reason. this suspension isn't about, nor for the students. CHED isn't going to answer your calls for one.

— (@clapyourhanzz) April 19, 2022

DepEd actually issued the order for suspension of classes not for the students, but for the teachers and school staff members. Most public schools will be used as polling stations on election day, so they would need to prepare the classrooms to be an appropriate venue to receive registered voters. Similarly, teachers and school personnel will be serving as poll workers at their campuses. So really, the class suspension has nothing to do with the students.
Waiting…
Still, you can keep hoping, college students. There won't be any classes on election day itself. Private education institutions may also choose to give a day or two off to give you time to prepare your final voting list for D-day. Fingers crossed?
Waiting for CHED announcement be like: pic.twitter.com/GXboGAydXK

— DayZgirl (Taylor's Version) (@ezaidaize) April 19, 2022
Follow us on Facebook, Twitter, Instagram, Tiktok, and Youtube for the l8est entertaining, useful, and informative lists!