4. Amare La Cucina's Nutella Pizza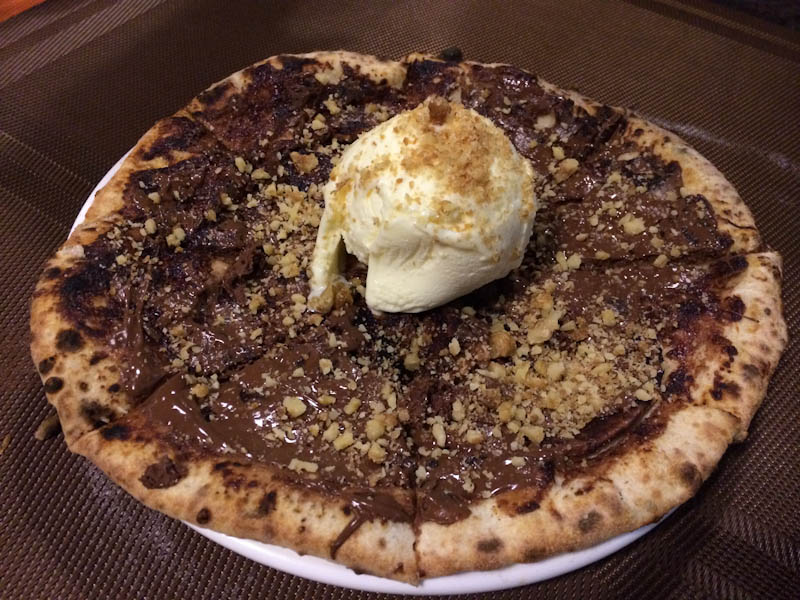 via maxene.ph
EGI Albergo Hotel, #1 Villamor Drive, Barangay Lualhati, Baguio City
0916 332 1522 | Facebook
Open on weekdays from 11am to 9pm | Weekends from 11am to 9:30pm
Off the eaten track in Baguio, you'll find a rustic Italian restaurant that specializes in brick oven pizzas. As you indulge in Amare La Cucina's traditional Italian fare, don't forget to leave room for their Nutella Pizza. They top their brick oven pizza dough with Nutella, nuts and vanilla ice cream. It's a fantastic combination of warm and cold that's just right for the Baguio weather.
3. 1st Colonial Grill's Pili or Sili Ice Cream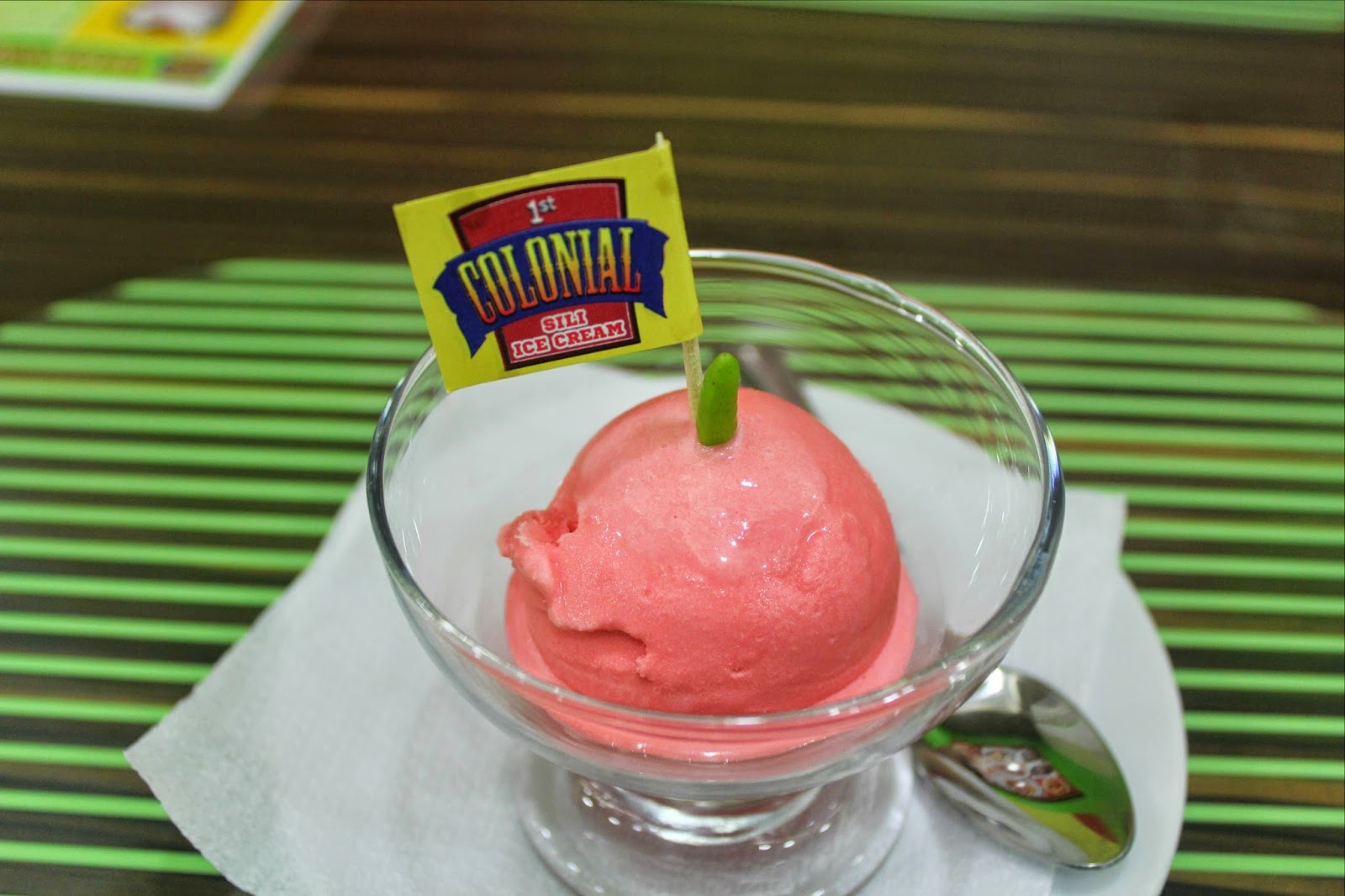 via camurstaystray.blogspot.com
Albay 1F Pacific Mall, Imperial Street Corner Circumferential Road, Legazpi City
(052) 481 1213 | Facebook
1st Colonial Grill was ahead of the artisanal wave of quirky ice cream flavors. Aside from offering delicious Bicolano specialties, 1st Colonial Grill is a must-visit for their strange ice cream flavors. Their Sili Ice Cream draws in the crowd, challenging those with an adventurous palate to give it a try. They also have Malungay and Tinutong Ice Cream. For those who want something less outrageous, their Pili Ice Cream is sure to please.
2. Bay-Ler View's Chocnut Turon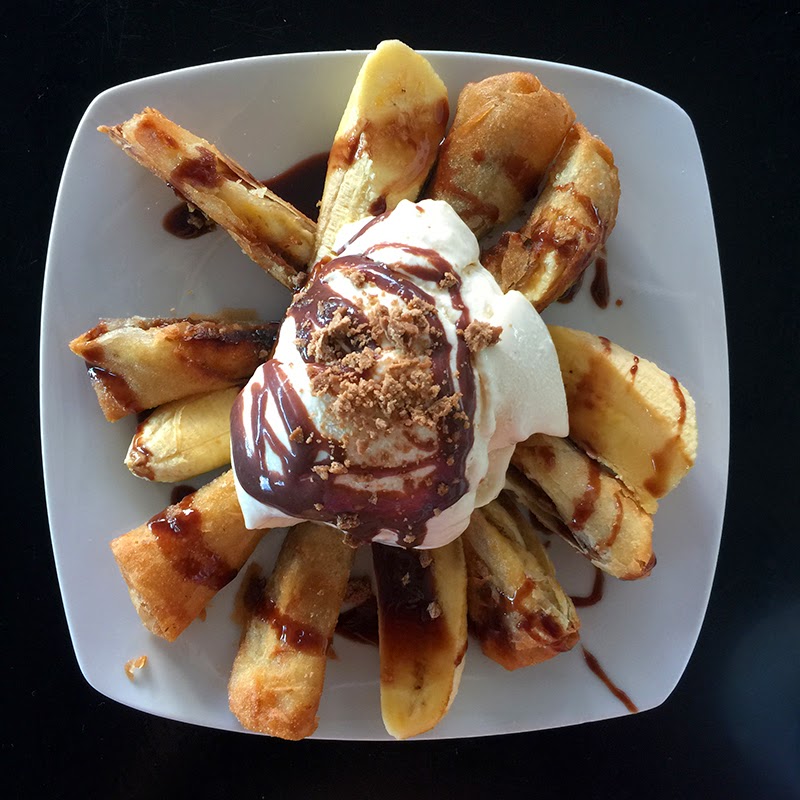 via kikaramirez.com
Bay-Ler View Hotel, Buton Street, Baler, Aurora
0919 286 3105 | Facebook
Bay-Ler View upgrades humble turon into a dessert that will have you driving to Baler every chance you get. They deck out ordinary turon by adding Chocnut in the filling and topping it with homemade vanilla ice cream, chocolate syrup and chocnut crumble. After a whole day of surfing, reward yourself with this extraordinary turon.
1. Makai Bowls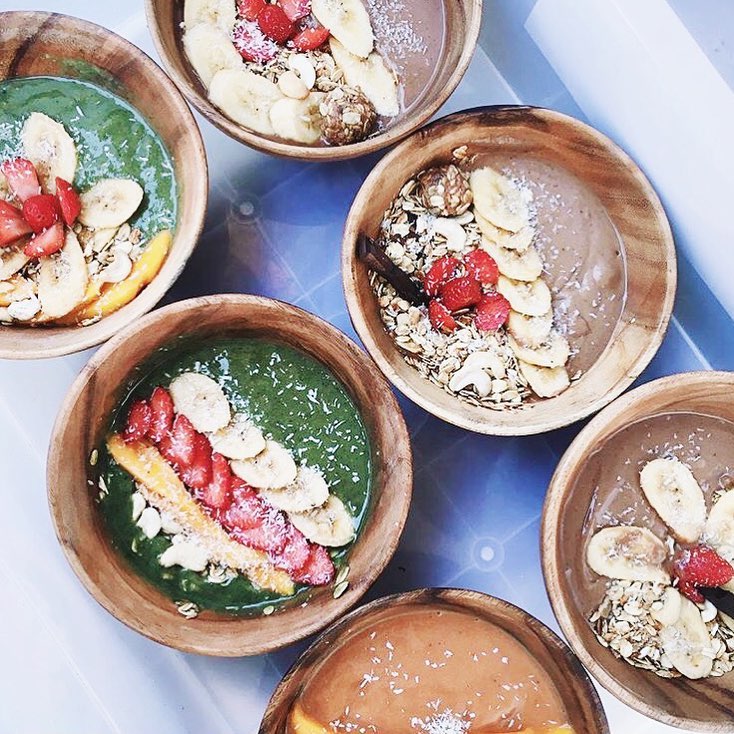 via facebook.com/MakaiBowls
Flotsam and Jetsam Hostel, San Juan, La Union | Facebook
Open Monday to Friday from 8am to 5pm
Makai Bowls proves that delicious dessert doesn't have to be sinful. Their smoothie bowls are packed with nutrients, flavors and textures that will satisfy your sweet tooth without any ounce of guilt. Choose from Beach Break, Point and Carille. Each one has a unique smoothie base, but all are wonderfully topped with their signature Sunrise Granola and more fresh fruits. Try it, and you'll be craving for a Makai Bowl as your drive back to Manila.
Any other out-of-town desserts that are worth a road trip? Sound off below?