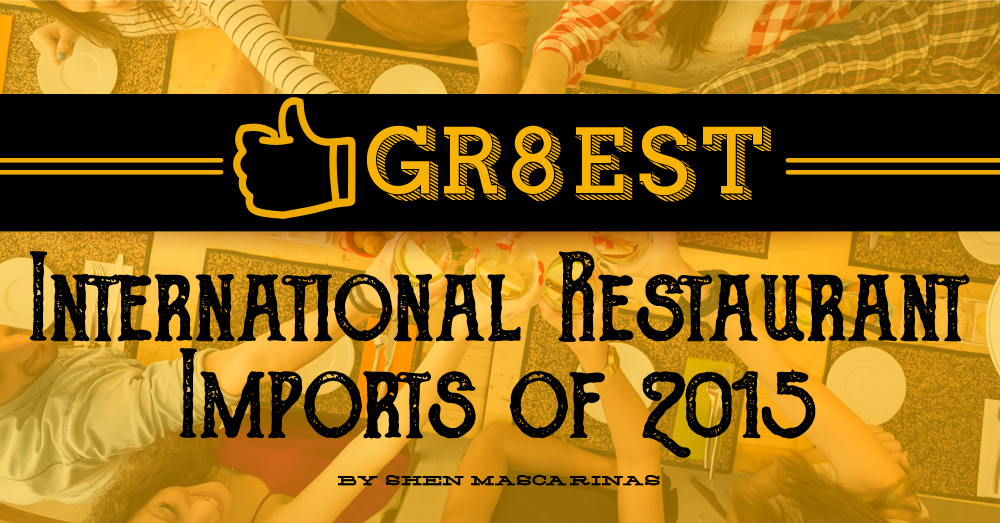 The Philippine dining scene has welcomed many International restaurants this year. Successful food ventures from Tokyo, New York, London, Singapore and many more have found new homes in Manila. And for that, a huge "THANK YOU" from the metro's foodies resound (along with their grumbling bellies). As 2015 comes to a close, remember the greatest international restaurants Manila has embraced this year, and look forward to the ones joining the party in 2016.
Aside from these, here are 8 international restaurant imports that grew close to Pinoys' hearts almost instantly (for some, even before they arrived). Make it your personal mission to try all 8 before 2015 ends!
8. Costa Coffee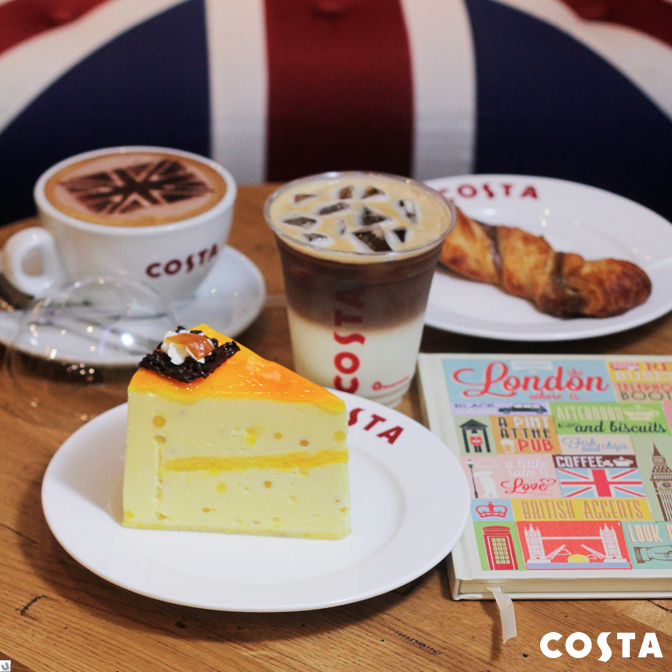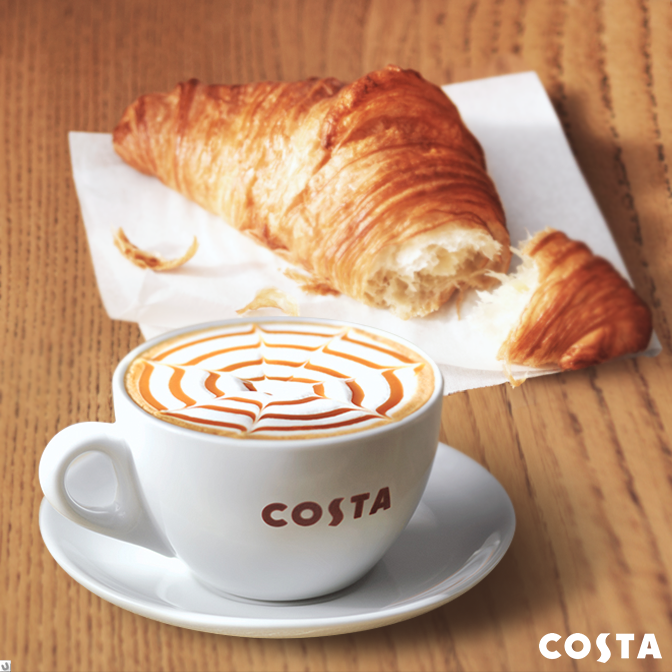 Eastwood Citywalk 1, Libis, Quezon City | (02) 351661
GF Robinsons Place Manila, Ermita, Manila
32nd  St., Bonifacio Global City, Taguig City
Facebook Page
Proving that the UK isn't only about English tea, their top one coffee chain is finally here in Manila to give Pinoys a taste of their coffee culture. Although this love for coffee is fairly recent for the English, Costa Coffee's concoctions are definitely up to par if not even better than other coffee chains like Starbucks, Caffe Nero and Pret a Manger. Costa Coffee's priced cheaper, too!
Costa Coffee was established by two Italian brothers, Bruno and Sergio Costa, in London way back in 1971. With its Italian origins, don't miss out on getting their signature blend–the Mocha Italia Original. Costa Coffee is also well-known for their Flat White Coffee and generally, all of their espresso-based coffee drinks.
7. Dean & Deluca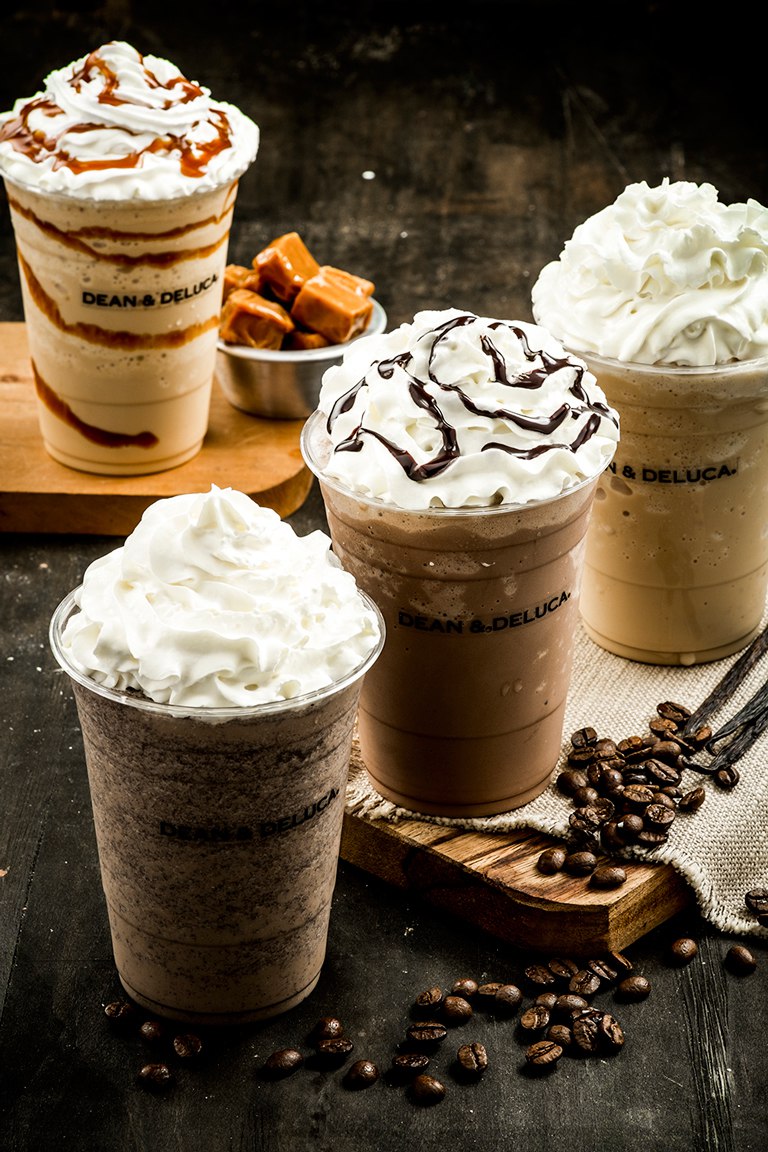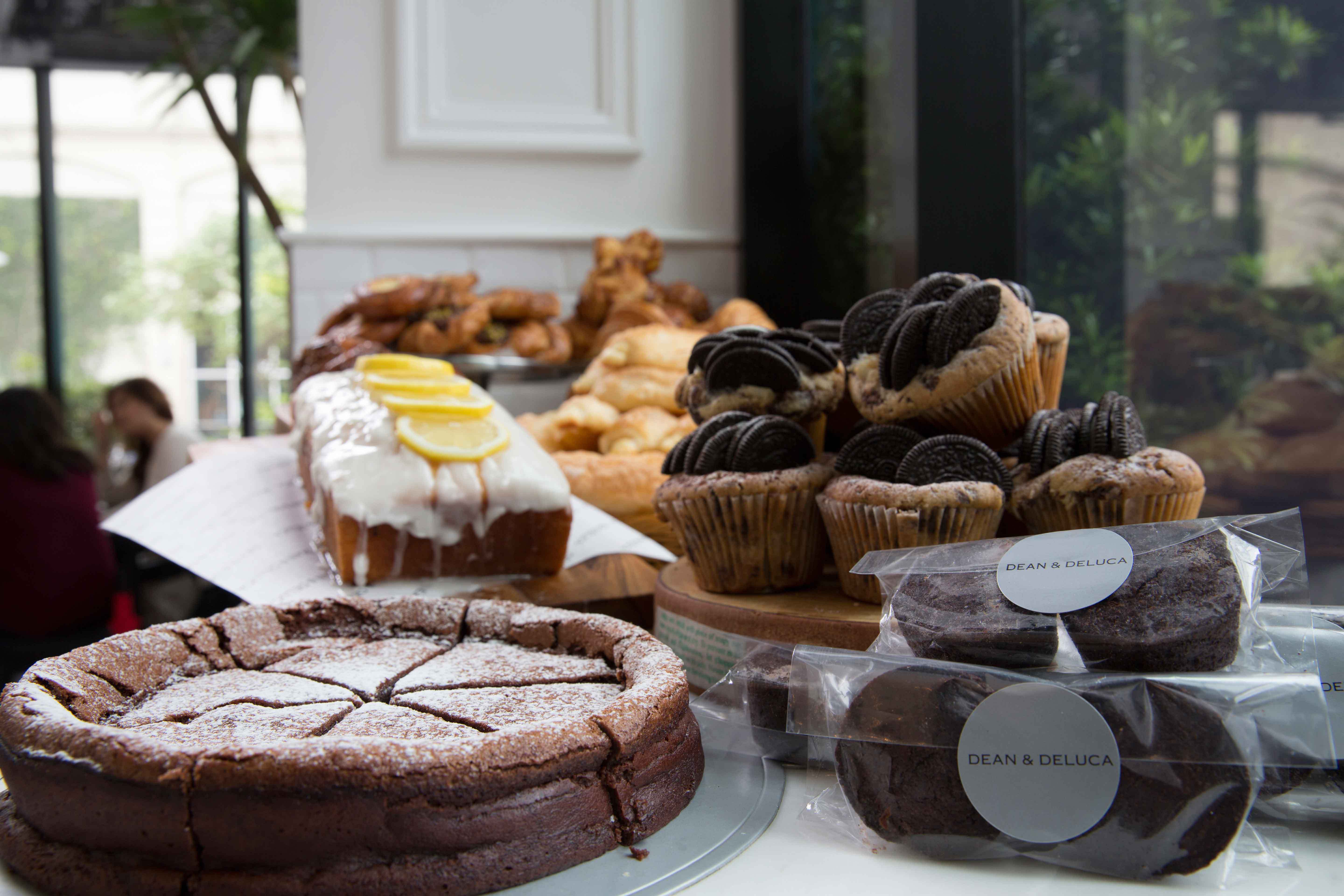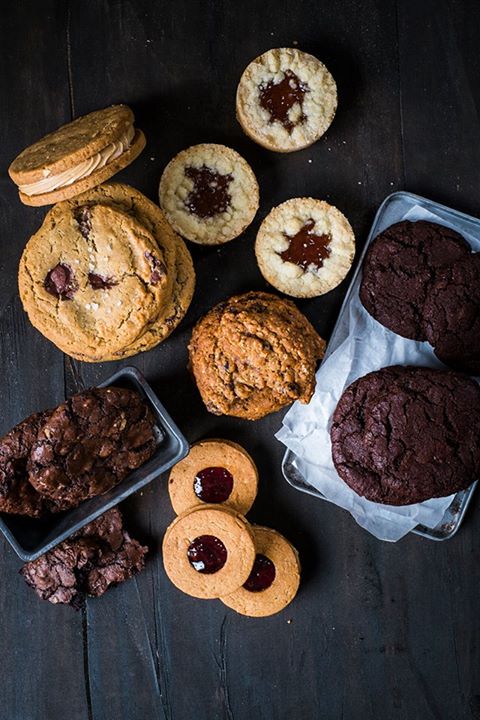 Rockwell Edades, Rockwell, Makati City | (02) 9583644 | Facebook Page | Website
Purveyors of fine food rejoiced with the news that New York's Dean & Deluca is coming to Manila. This international chain of upscale grocery stores is so definitive of New York culture that even films like The Devil Wears Prada and shows like Gossip Girl featured the culinary hotspot.
More than the fame, Dean & Deluca is a hip source of coffee, pastries, comfort food like the favorite brick-oven pizza, breakfast options as well as, of course, unique and high-quality grocery products.
6. SaladStop!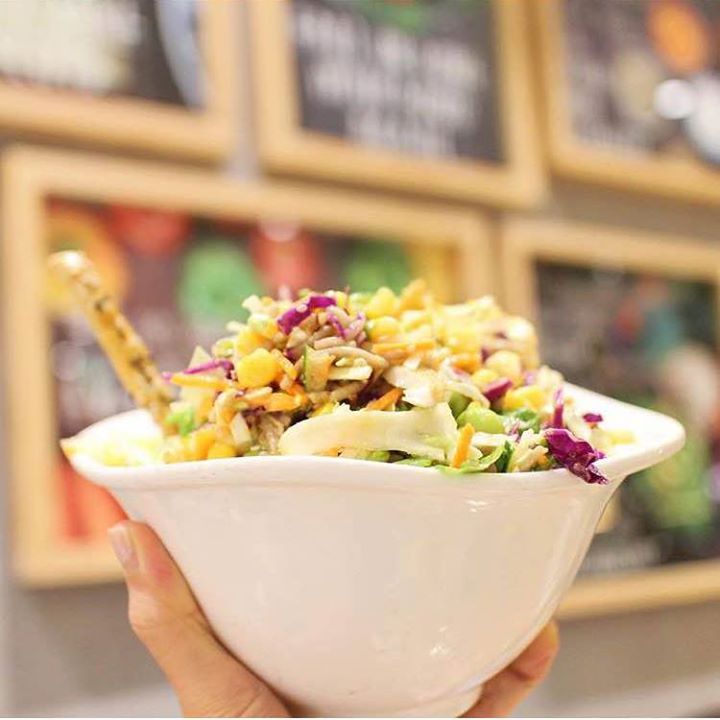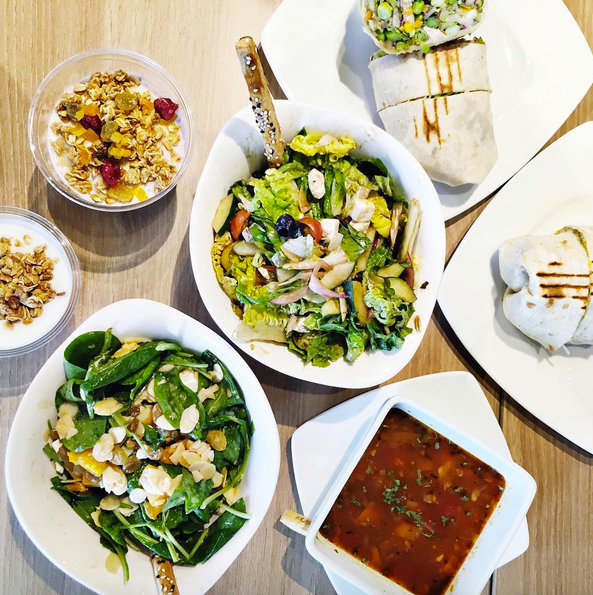 GF Central Square, Bonifacio High St., BGC, Taguig City | 09178046921
GF One Palanca Bldg., 100 C. Palanca St., Legaspi Village, Makati City | (02) 8087566
3F Power Plant Mall, Rockwell, Makati City | 09175232887
Culinan Prime Bldg., Missouri St., Greenhills, San Juan City | (02) 6561261
Facebook Page | Website
Bid farewell to boring salads characterized by soggy greens, safe combinations and limited ingredients. Say hello to Singapore's SaladStop!, and thank the makers for helping make healthier eating way easier and more delicious.
SaladStop's set-up is like a fast-food chain, but all ingredients are natural and preservative-free. The calorie count of each order is specified for the convenience of those conscious about that. More importantly, SaladStop makes eating salad genuinely exciting with over 35 ingredients and 18 dressings to choose from.
5. Ruby Jack's Steakhouse & Bar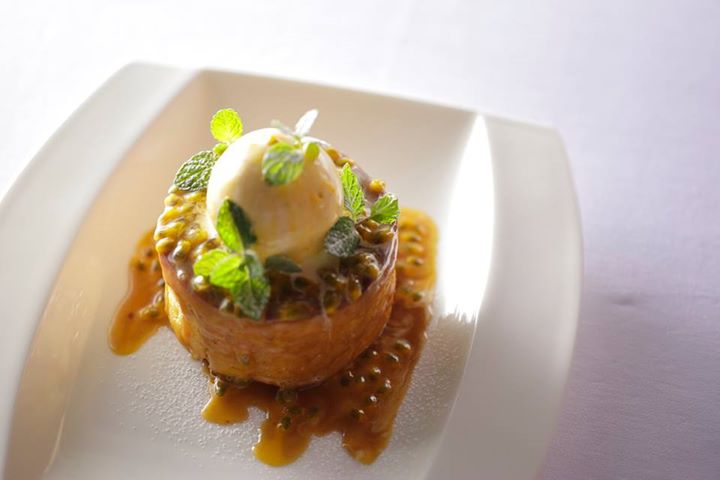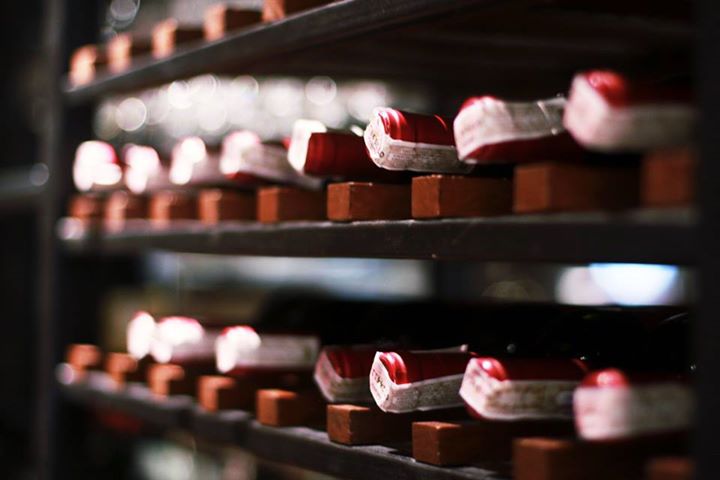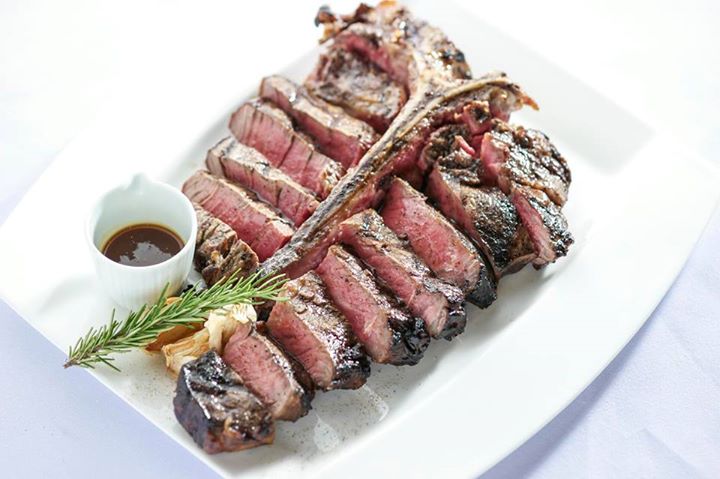 UGF City of Dreams, D. Macapagal Blvd., Entertainment City, Paranaque City | (02) 8018888
Facebook Page | Website
City of Dreams newest steakhouse, Ruby Jack's, is a franchise from Tokyo. It's a beautifully elegant restaurant that's perfect for special occasions. Their well-curated menu is simple and short, but you can be sure that everything is made from premium ingredients and with careful execution.
For first-timers, try the Boutique Tomatoes appetizer, Crab Cake Donut, Lobster Mac & Cheese and of course, John Dee Black Platinum Wagyu Sirloin. Make that special occasion truly memorable and order Ruby Jack's award-winning beef, the Japanese Ohmi Wagyu A5 Striploin. Finish your meal off with stellar desserts like the Baked Cheesecake and the Strawberry Agar with Coconut Lychee Sorbet and Passion Fruit Cream.
4. Halal Guys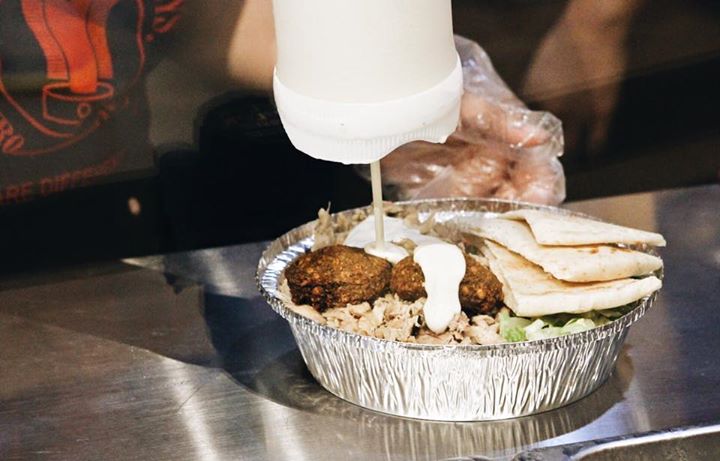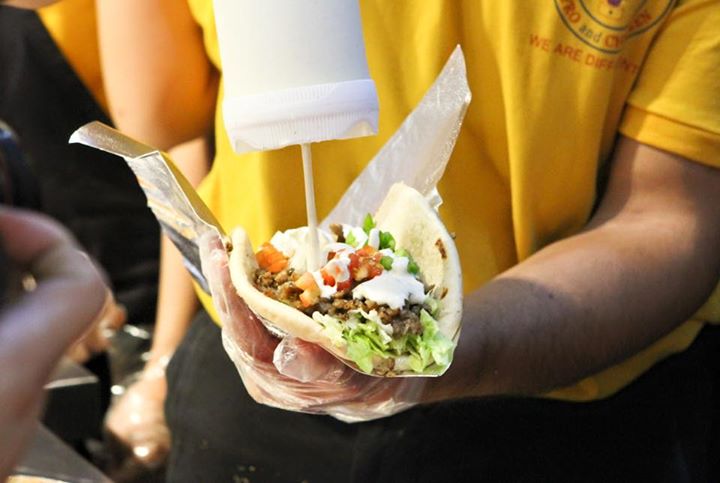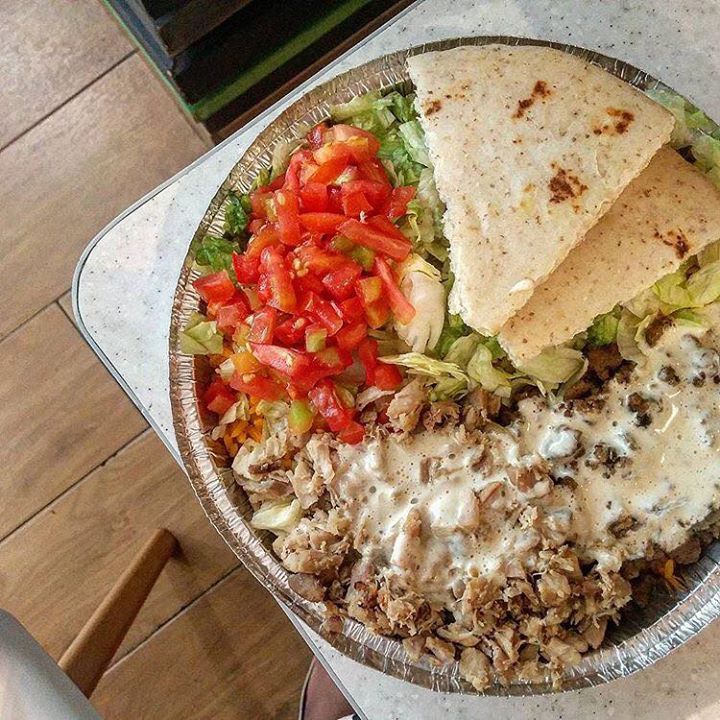 5F Food Hall, Mega Fashion Hall, SM Megamall, Ortigas, Mandaluyong City | (02) 9414158
(opening soon) B6 GF Fully Booked Bldg., BGC, Taguig City
Facebook Page | Website
Halal Guys has been open for several months already, yet the hype and lines for it remain crazy. Everybody wants to get a taste of New Yorkers' favorite food cart, and those who've already tasted it just keep coming back.
Brave the lines now because their platters that come in chicken, gyro, or a combination of both are absolutely worth it. Platters come in your chosen meat served over orange basmati rice, lettuce, some pita on the side, as well as their signature red and white sauces. Make sure you drown your platter in their special white sauce.
3. Casa Italia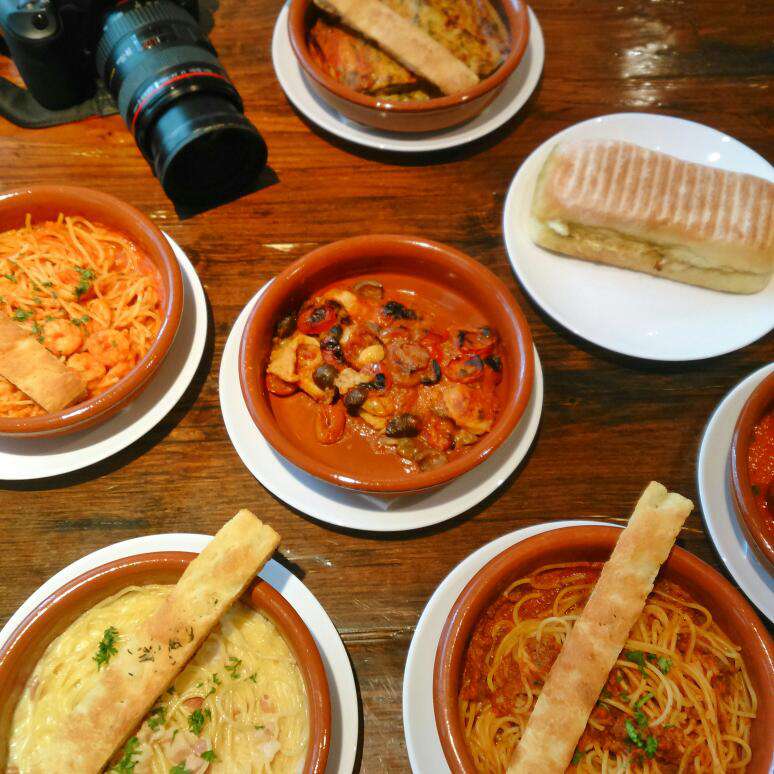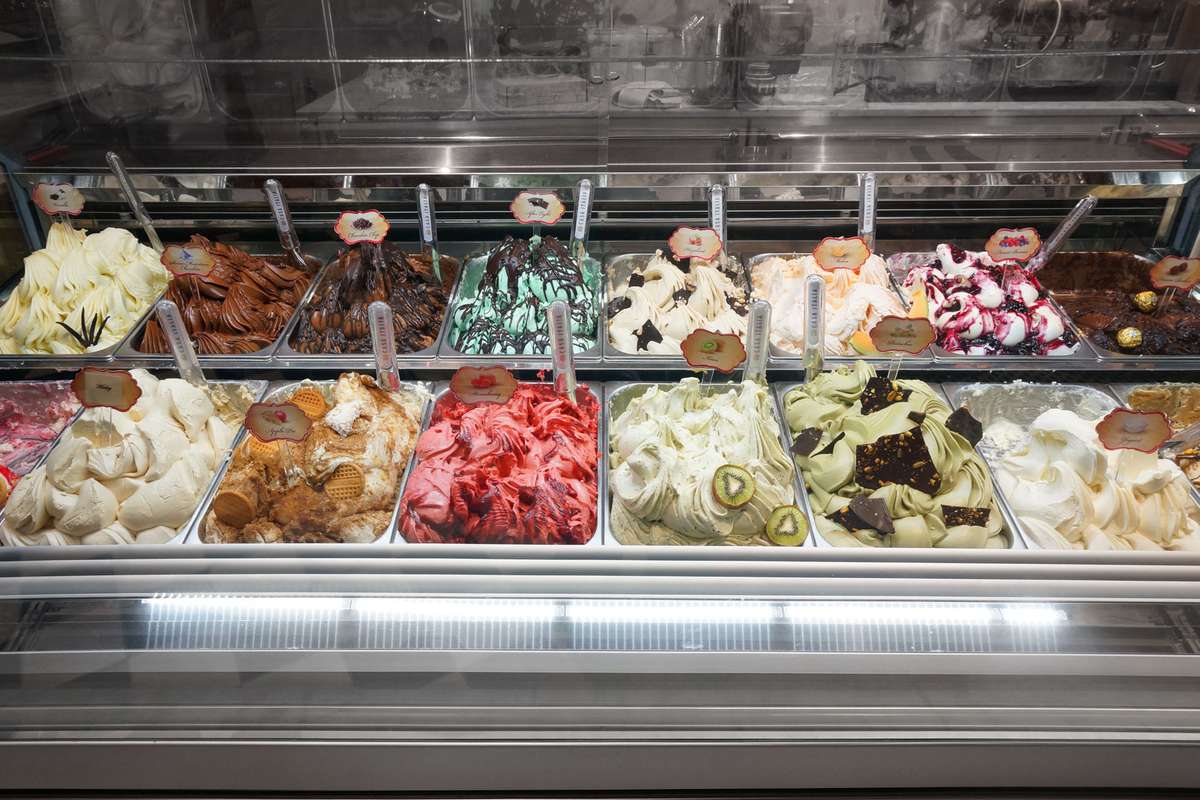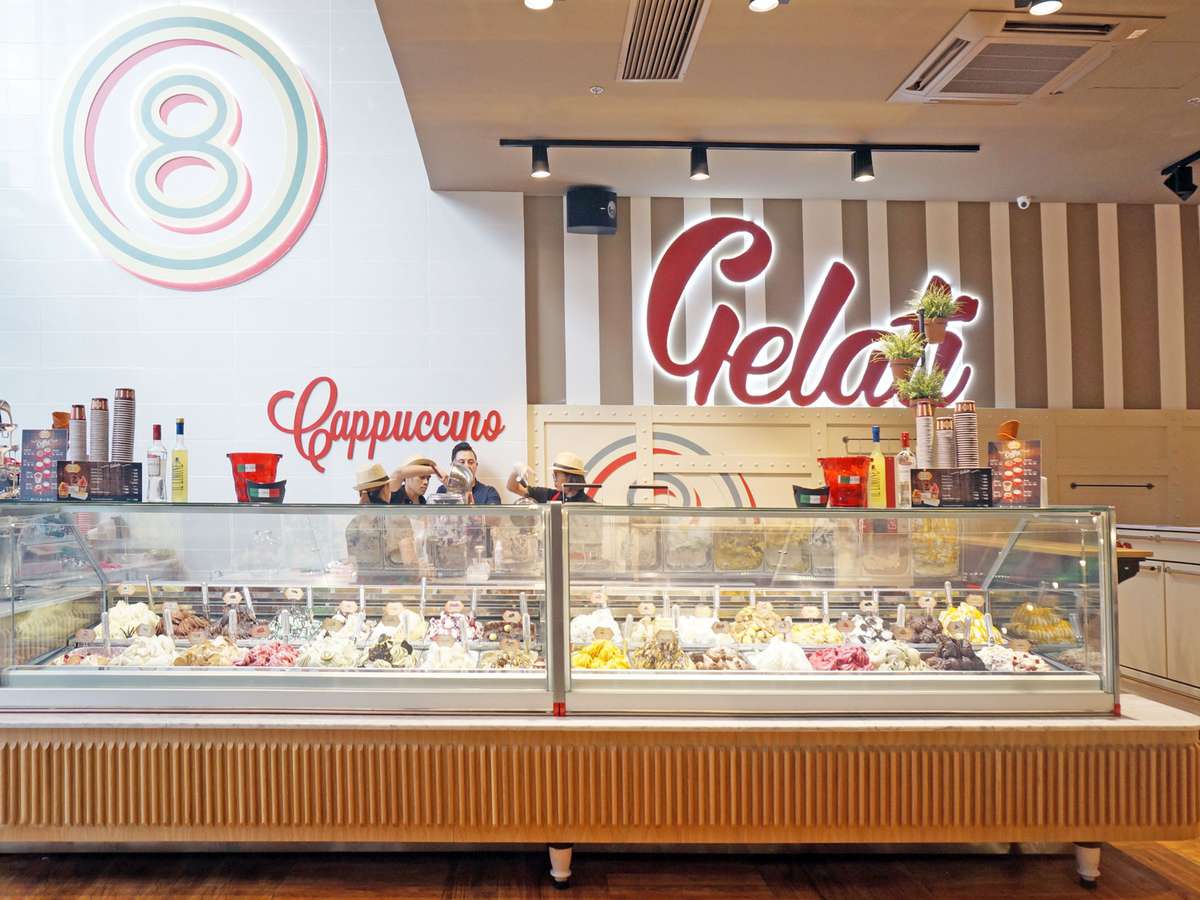 Forbestown Rd., Burgos Park, BGC, Taguig City | (02) 8138138
Facebook Page | Website
Although Casa Italia originates from Singapore, it's roots are authentic Italian. The owners, recipes, ingredients and culture are all very much Italian. Translated in English, Casa Italia means Italian House and rightfully so, it houses all the best forms of Italian comfort food. It's the most enjoyable one-stop-shop for awesome Italian coffee and gelato, and of Pinoy favorites like pasta, pizza, roasted chicken and many other scrumptious dishes.
Look forward to products that are all freshly made from natural ingredients and are free from preservatives. Their gelato, for example, is made daily–all 32 exciting flavors. The same is true for their handmade pasta and pizza, of course. Caffeine junkies will also rejoice with Casa Italia's Coffee Otto, which is single origin 100% Arabica coffee that's never older than eight weeks and is brewed in small batches. It's the freshest cup of Joe you'll taste, and you're gonna want to keep coming back for more (aka daily).
2. Dohtonburi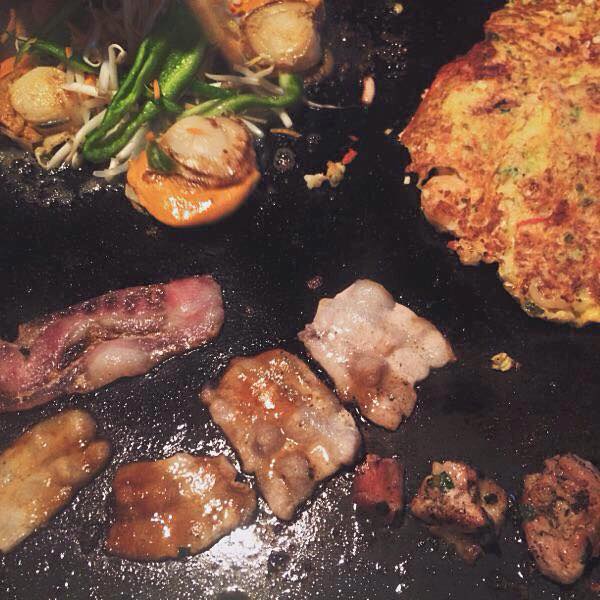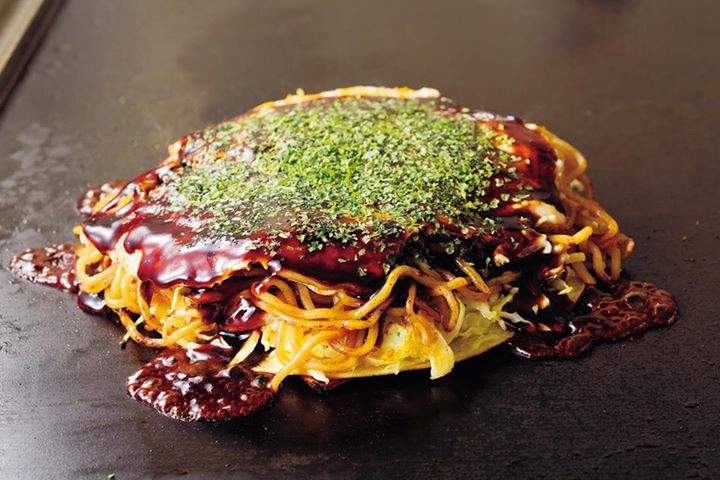 Culinan Prime Bldg., 8 Missouri St., Greenhills, San Juan City | (02) 5702765
(opening soon) UGF Main Bldg., SM City North EDSA, Quezon City
Facebook Page | Website
Experience a piece of Tokyo by making your own okonomiyaki at Dohtonburi. Okonomiyaki is like a Japanese pancake that's filled with various ingredients like octopus, pork, shredded cabbage, and others of your choice. It's grilled then topped with sweet-salty okonomiyaki sauce, seaweed flakes, bonito flakes and Japanese mayonnaise. It's a very comforting and flavorful dish that tastes even better after cooking it yourself.
Dohtonburi isn't limited to okonomiyaki, though. Try the exciting variants, the Monjayaki and the Yaki Mix. You can also enjoy great ramen, yakisoba, sukiyaki, and many other Japanese favorites here.
1. Din Tai Fung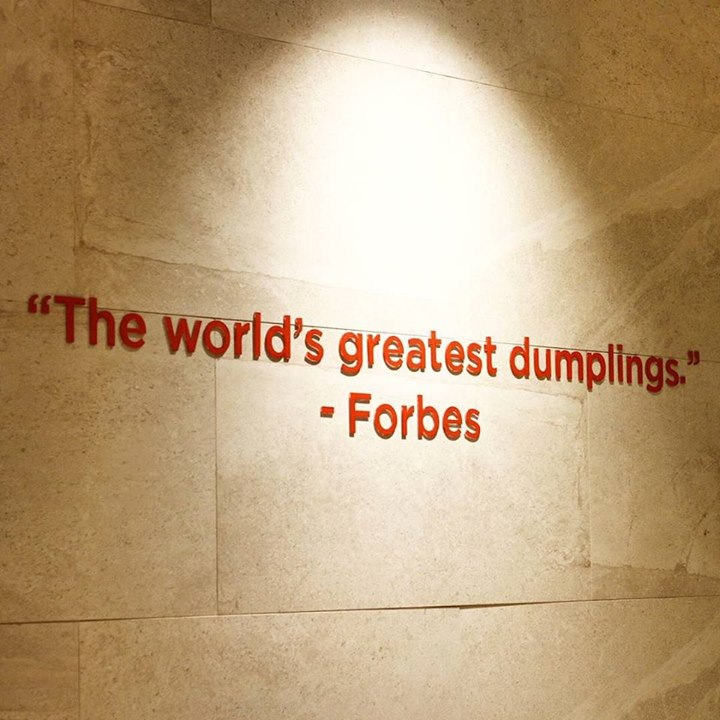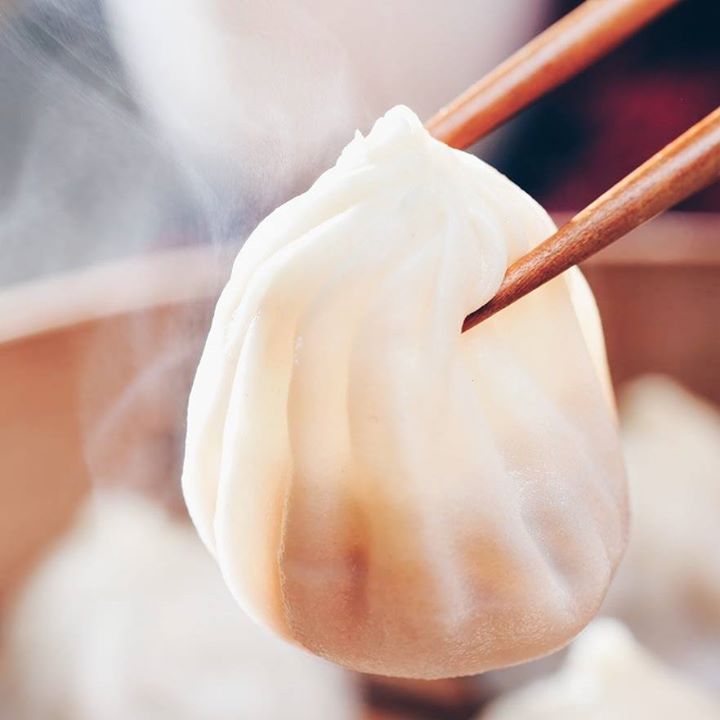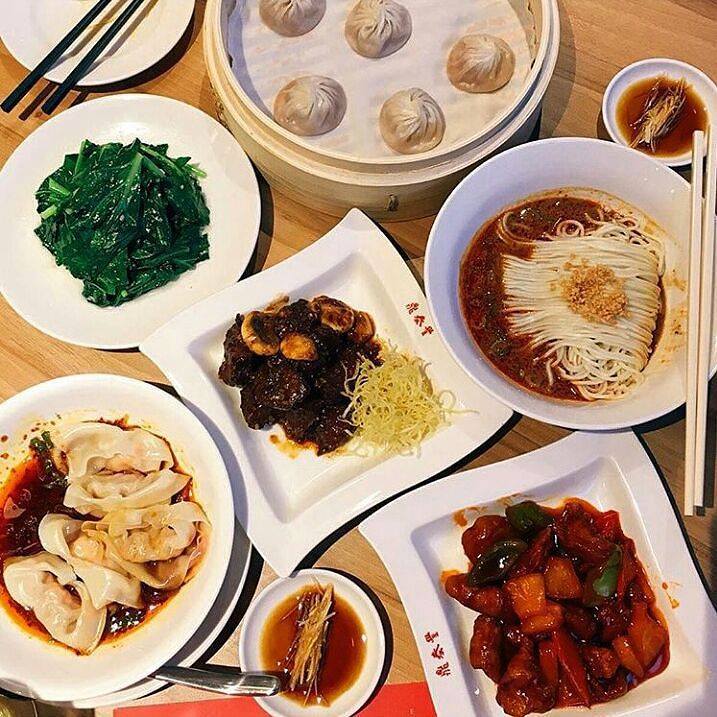 GF Mega Fashion Hall, SM Megamall, Ortigas, Mandaluyong City | Facebook Page
Taipei's renowned Din Tai Fung has gotten many Pinoy foodies beaming (and heading to Ortigas) with its recent opening. Even PNoy was present at Din Tai Fung's first day. The hype is definitely well-deserved as its stellar dishes that have wowed people in other countries taste just as outstanding here in its Manila branch. Get your fill of their famous Xiao Long Bao ASAP!
For the Din Tai Fung patrons, get excited to try products that can only be found here in Manila. These include Sweet and Sour Pork and Black Pepper Beef.
Any other international restaurants that made your 2015 more delicious? Share your favorite imports below!