Anyone who has ever tried nipple covers will tell you that these babies are life-changing. How do we even begin to count the ways? They're self-adhesive, easy to wear, washable, and reusable as long as you take care of them. Not to mention they give you the confidence to go around braless or receive that surprise online package from delivery guys. We'll say it again — nipple covers are life-changing. So bid those breast cages a.k.a. bras adieu and make the switch to the best nipple covers you'll ever have.
Barebone Super Seamless Nippie Cover (P450)
View this post on Instagram
Barebone is revamping their catalog so head on to their website if you want to get their old styles on sale. They've opened pre-orders for their new Super Seamless Nippie Cover and Seamless Opaque Nippie Cover. Both designs come in 8 and 10 cm diameters. These silicone covers won't come off even if you go swimming or sweat buckets from working out. Each pair is made washable and wearable up to 120 times when properly taken care of.
Tapies Cover-ups (P299)
View this post on Instagram
Tapies is one of the best nipple covers out there and they've got the widest shade range too. You can choose from Milk, Soy, Oat, Almond, and Espresso — shades perfect for all Filipina skin tones. Each cover is made with ultra-thin edges with a center thickness that lets you go about your day confidently braless. Get your first pair online.
Ditch Your Bra for These Lazy Girl-Approved Comfy Padded Tops
Ditch Your Bra for These Lazy Girl-Approved Comfy Padded Tops
Kyzia Maramara | Aug 05, 2020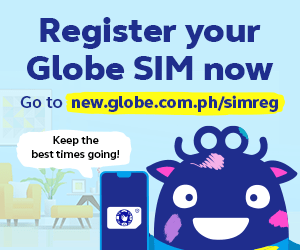 Bossom PH
View this post on Instagram
Blossom PH was launched in late 2020 and they started by introducing their Seamless Matte Nipple Covers. It's available in shades of Ivory, Sand, and Tan. Each silicone cover gives you that almost invisible skin-like coverage with a blurred matte finish. These nipple covers are also sweatproof, waterproof, washable, and reusable. Send them a DM on Instagram for orders.
Nightlust Silicone Nipple Pads (P349)
View this post on Instagram
While Nightlust is primarily a lingerie store (check them out), they've also recently added Silicone Nipple Pads to their catalog. You can get pairs in Milk, Cream, and Coffee shades. The 8 cm diameter silicone covers are made with medical-grade silicone that's hypoallergenic and lightweight. They're washable and reusable too! Get yours online here.
Easy Peasy Skinny Nipple Cover (P349)
View this post on Instagram
Choose from Cream, Nude, Tan, and Dark Tan Skinny Nipple Covers from Easy Peasy. These come in standard and XL lift sizes for our biniyayaan girls out there. Get them online from Lazada.
8 Basic Wardrobe Essentials You're Going to Need for 2021
8 Basic Wardrobe Essentials You're Going to Need for 2021
Kyzia Maramara | Jan 19, 2021
Nippzie Seamless Invisible Ultra-thin Nipple Cover (P289)
View this post on Instagram
Nippzie covers can be purchased in Nude and Tan shades. The edges are made ultra-thin to blend with your skin but especially thick at the center. Each cover is made from quality medical-grade silicone that's waterproof and washable. You won't have to worry about these peeling off even on your sweatiest of days. The pairs also come in handy ziplock plastic cases for better storage. Get yours online.
Prive Fashion Tape Seamless Nipple Cover (P399)
View this post on Instagram
Go braless fearlessly with Prive Fashion Tape's seamless nipple covers. Wear these with your best outfit, they're practically undetectable thanks to the seamless edges and that great stick. The shades available are Light, Cream, Brown, and Choco. They also offer thin single-use nipple covers especially made for men. You can get these via Shopee and Lazada or visit Prive's stores in SM North at The Penthouse and SM MOA at Paragon by TPH.
Nippiepop Nipple Covers + Breast Lifters (P450++)
View this post on Instagram
Enjoy seamless coverage and breast support with Nippiepop's offers. Their standard nipple covers start at 3.5 inches and feature a second-skin look and feel that's lightweight and reusable. For gals with fuller chests, the Bunny Skin Breast Lifter is a great choice for ditching the bra. Choose from four tones of Vanilla, Honey, Coco, and Espresso. You can order your Nippiepops via Amazon, Lazada, Shopee, and Zalora.
Check us out on Facebook and Instagram and be the first to know about the coolest shopping finds!