The 8List.ph Guide to 8 Types of Bras Every Woman Should Own
May 19, 2021 &nbsp • &nbsp Kyzia Maramara
Here's an important fact of life: there's more than one type of bra and they are all equally essential. Have you ever been in a situation where you needed to wear some type of fancy top that isn't a shirt and you realize your bra won't cooperate? It's either the cups peek from the low neckline, the straps are obvious, or they make your chest look unflattering. That's what the different bra types are for. You shouldn't just be picking up the first bra you see.
You might be thinking "Ugh, what? I even have to spend time planning my bras?" Lucky for you, lazy girl, we've put together a short guide. Bras are investments so you should definitely 100% save up for a great bra arsenal. Here are the 8 types of bras every woman should own, where you can buy them, and when to wear them.
Seamless bra

When to wear them: EVERY DAY. You could say the seamless bra is the most basic bra. In fact, you probably already have one in your closet right now. The lining won't show when you wear shirts, stretchy tops, dresses, and everything else in between. Seamless bras provide full coverage and support. If you're looking to start building your bra arsenal, start with this one.
Uniqlo's Wireless Bra is like a soft hug on your body. The stretchy material is light and smooth, in other words, you get the luxurious qualities you know you paid for. It's seamless so you won't have to worry about the foam curling and ruining your smooth look. The same goes for the affordable Bench Wireless Padded Bra. It's so seamless, and soft you'll immediately want to buy more than one for your stash.
Multi-way bras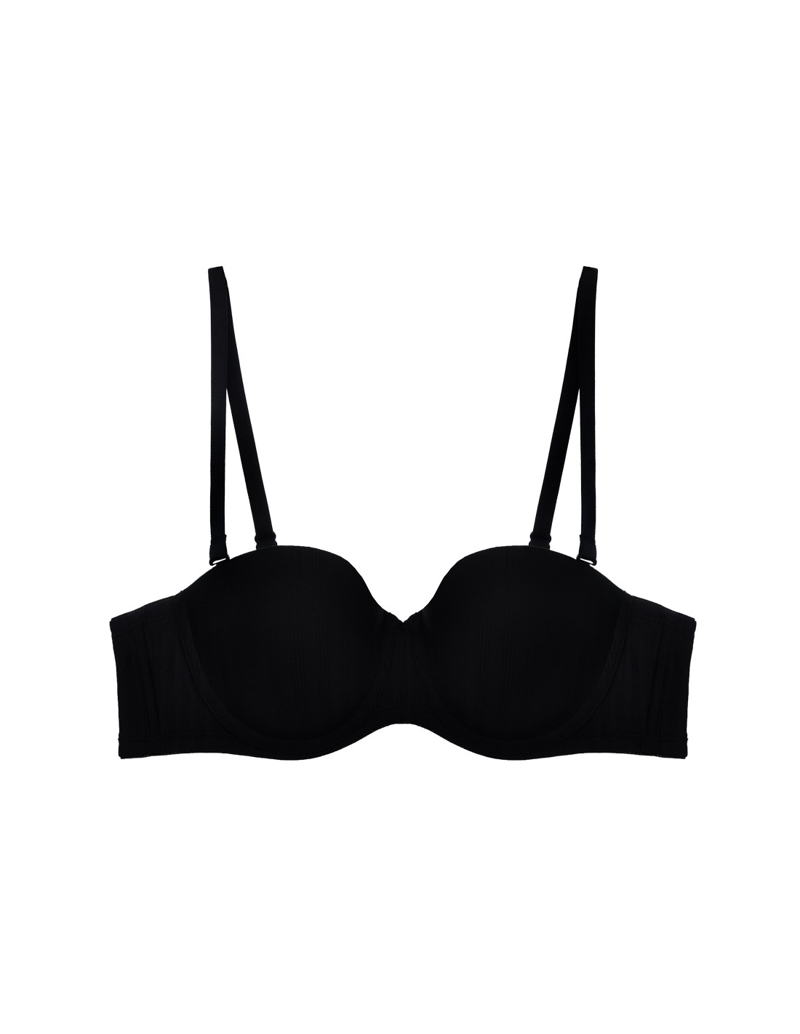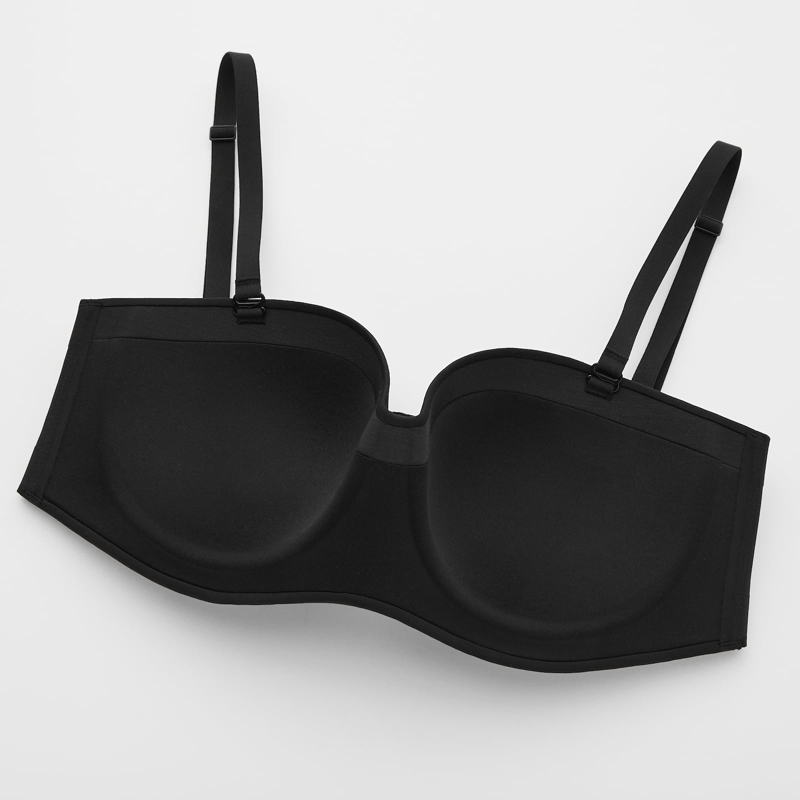 When to wear them: A multiway bra is the mother of all bras, in our opinion. The detachable straps allow you to experiment with a lot of styles. You could wear it strapless, halter-style, criss-cross, and even one-sided. This type of bra often has a push-up bra feature that makes your chest fuller too. Whatever the outfit needs, the multiway bra can provide.
Because some days, we don't know what's coming at us so we need to be prepared with a good convertible bra. Wacoal's Multi-way Bra has straps you can adjust to wear however you want to. You can do the same with Uniqlo's Wireless Bra Multiway. True to Uniqlo's product quality, this one has a stretchy fabric that rests smoothly on your skin. It also has an anti-slip feature for when you want to go fully strapless.
Where to Buy Budget-Friendly Comfortable Bras that Won't Pinch Your Skin
Where to Buy Budget-Friendly Comfortable Bras that Won't Pinch Your Skin
Meryl Medel | Feb 26, 2021
Sports bra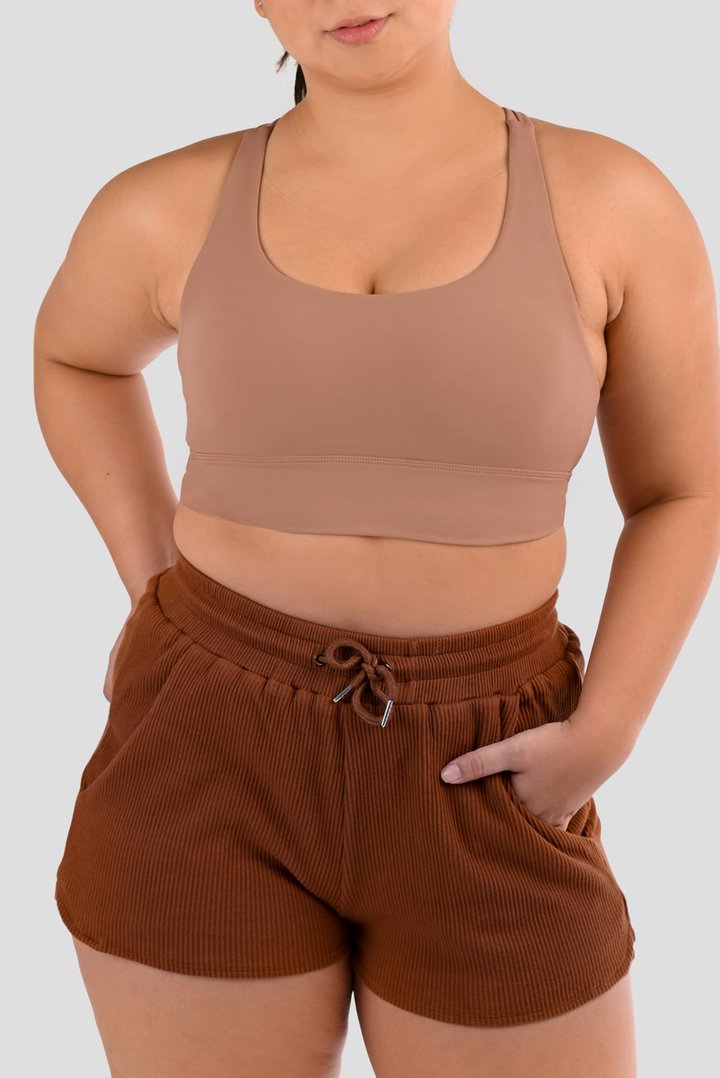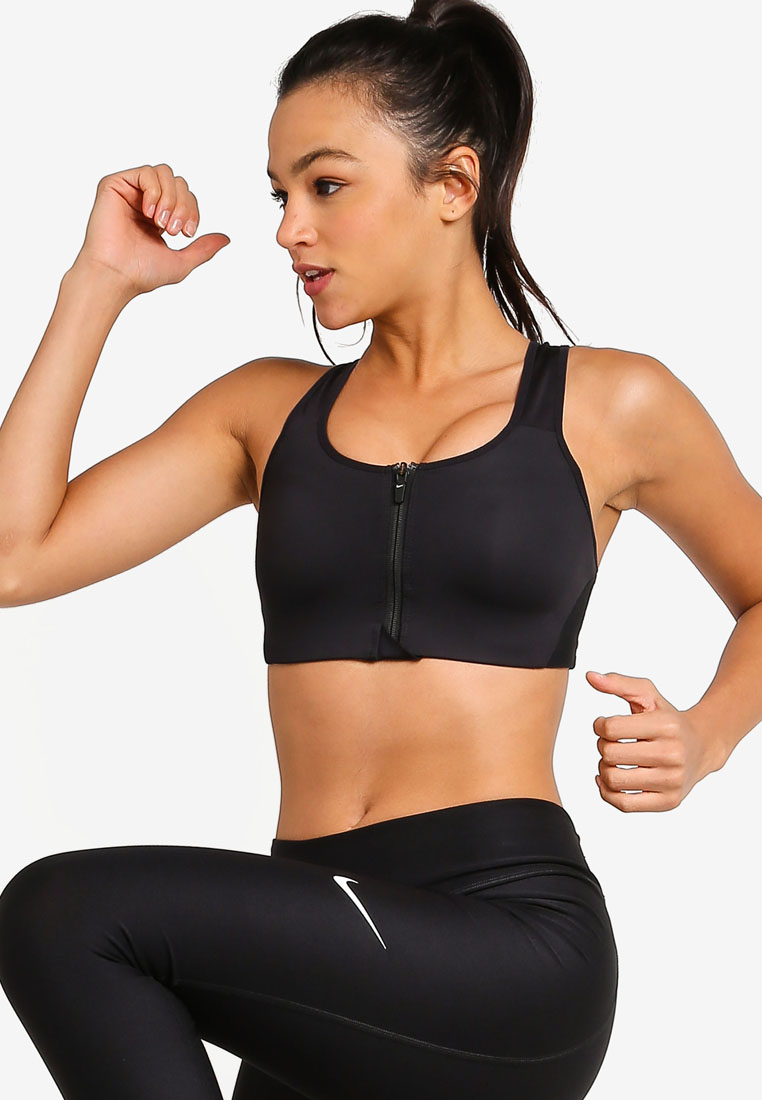 When to wear them: Obviously, sports bras are meant to be worn when you're exercising or doing any type of strenuous physical activity. Sports bras actually serve a dual purpose: it compresses your breasts to your chest to avoid discomfort and it serves as the official Comfy Pambahay you wouldn't want to take off. Lately, sports bras have also become fashion statements — some just put a blazer on top and go straight to work.
Local brand Koru Athleisure's Essential Bras come in sizes XS to L. They're available in a range of bright, dark, and neutral tones too so you can switch them around depending on your mood. There's also Nike's Zip Bra that's so easy to slip on and is designed for intensive training (or as a pambahay to help cool you down). You can get it in lavender and white variations too.
Strapless bra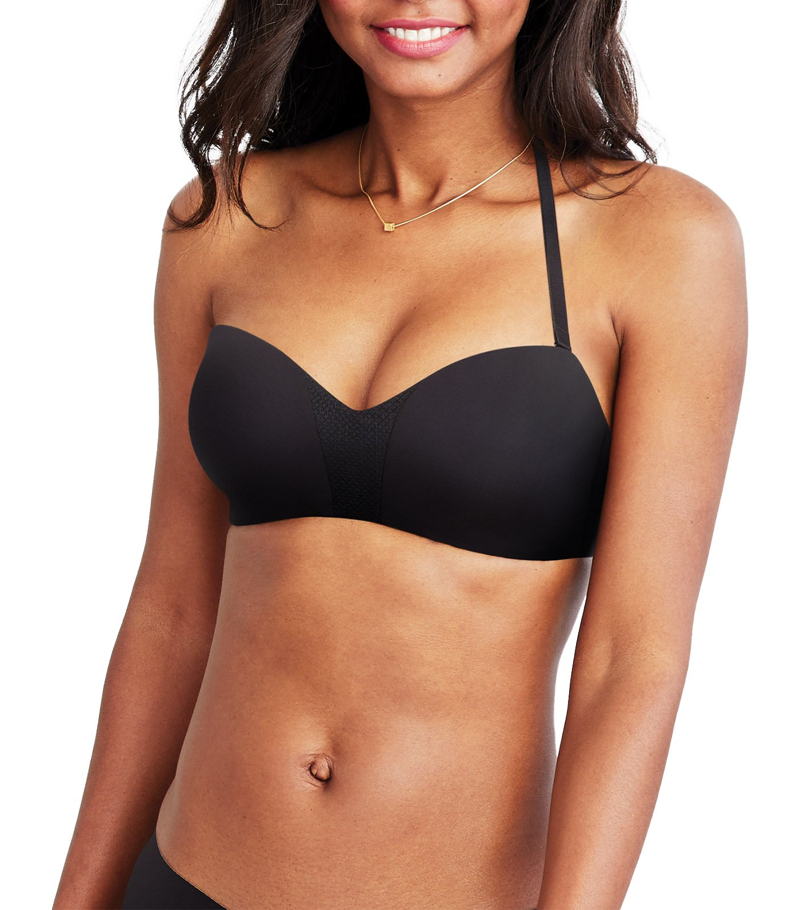 When to wear them: Strapless bras go well with that off-shoulder fancy dress you're saving for a special occasion. They provide security and support minus the bra straps. So if you've got tops and dresses that expose those shoulders well, don't be shy and put on a strapless bra! Choose one that's smooth on the skin since it's supposed to cling tight the entire day.
The Spanx Pillow Cup Strapless Bra feels like a dream on your skin and for that price, it definitely should. It's an investment piece but one that does its job in making giving you that lift and extra padding you need. You can also get so much freedom in movement and clothing thanks to Maidenform's Self Expressions Wireless Strapless. It has a ComfortGrip lining with a smooth, seamless finish made secure and fit around your body.
Ditch Your Bra for These Lazy Girl-Approved Comfy Padded Tops
Ditch Your Bra for These Lazy Girl-Approved Comfy Padded Tops
Kyzia Maramara | Aug 05, 2020
Push-up bra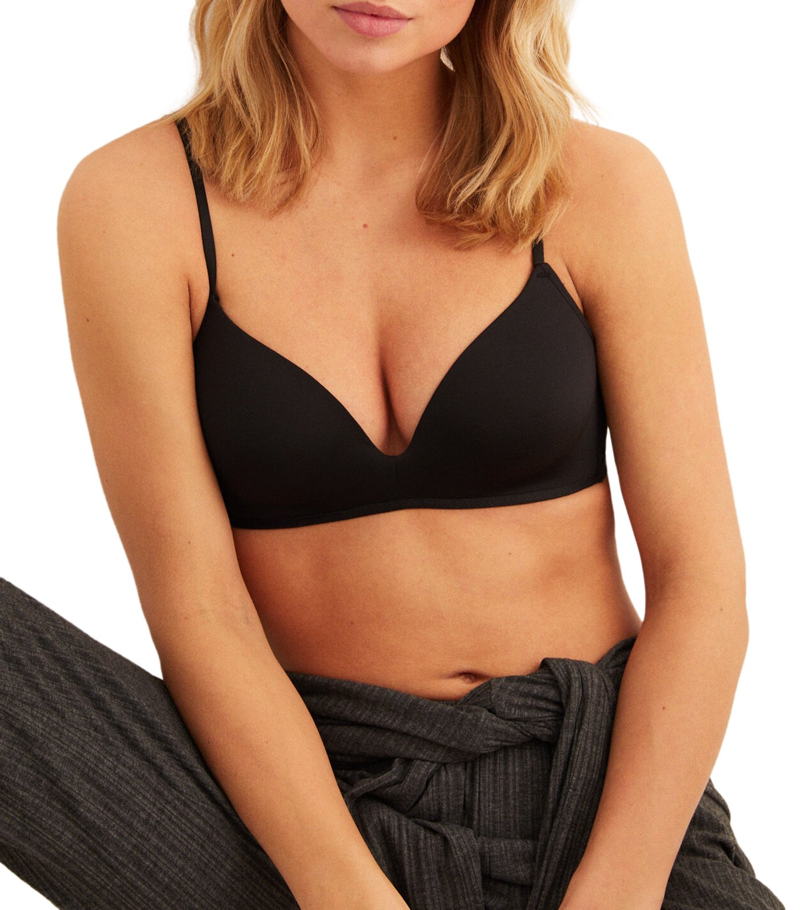 When to wear them: So you're feeling sexy today, that's great! Amplify that feeling with the right push-up bra that not only boosts your chest but boosts your confidence also. Even flat-chested girls can benefit from a push-up bra giving them a fuller look. Any top works with a push-up bra (except for off-shoulders since they have straps) but if you want to maximize the look, a low neckline top will work best.
The Aqua Freesia Non-Wired Push Up Bra has memory foam cups that mold to the shape of your body over time. It's soft and cooling on the skin and is finished off with a smooth look so you can get away with tight clothing. The same goes for the wireless Women's Secret Triangular Push-Up Bra. It shapes and protects your chest with seamless cups that add a one and a half cup size to your chest. The straps can also be adjusted so they criss-cross.
Bralette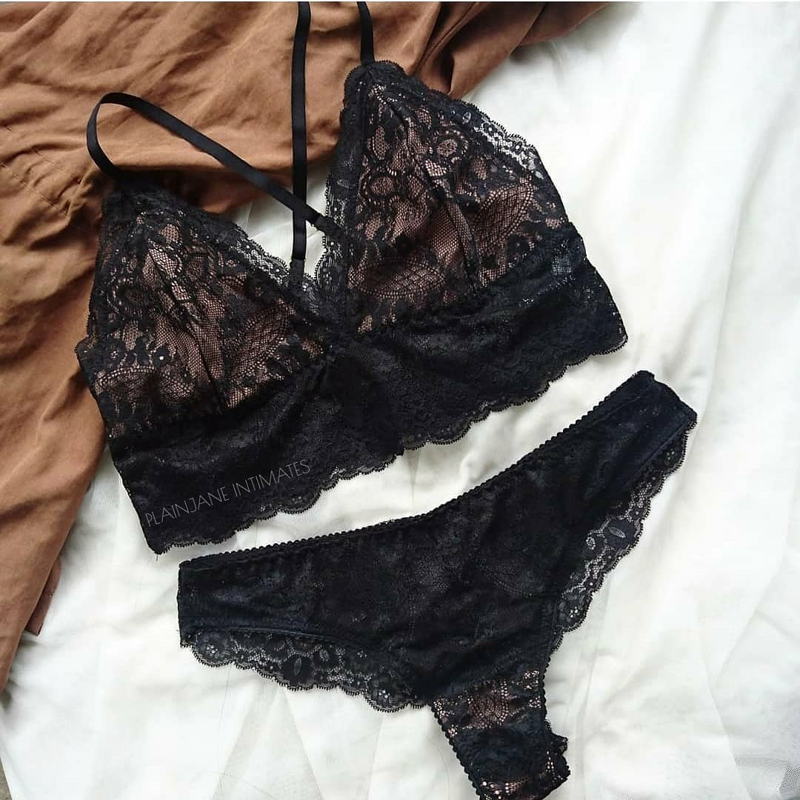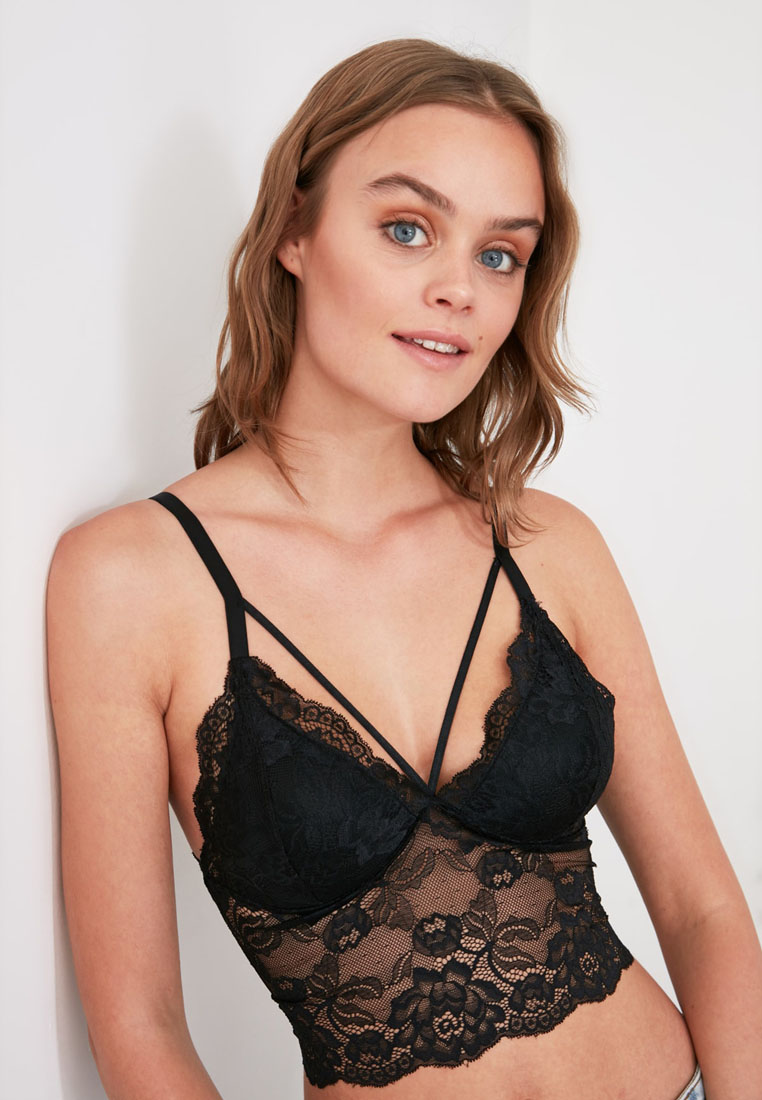 When to wear them: Ah, the lacy bralettes. They look pretty, but are they for you? The answer is YES! Bralettes provide more than support — they're great fashion pieces too. You can wear one over a long-sleeved shirt or you can simply wear a bralette and finish off your look with a blazer. You wear it to feel good about yourself, more than anything.
Lacy bralettes are here for you when you want to feel sexy. Plain Jane MNL's catalog is a great starting point if you're choosing your first bralette. Their Skadi in Black is light to the skin and comes with matching cheeky knickers. Trendyol's Lace Bralette features a semi-sheer underskirt and a deep V neckline. It also has adjustable shoulder straps and a slip-on style for fuss-free wearing. Your sexiness and confidence meter will go up for sure.
Plunge bra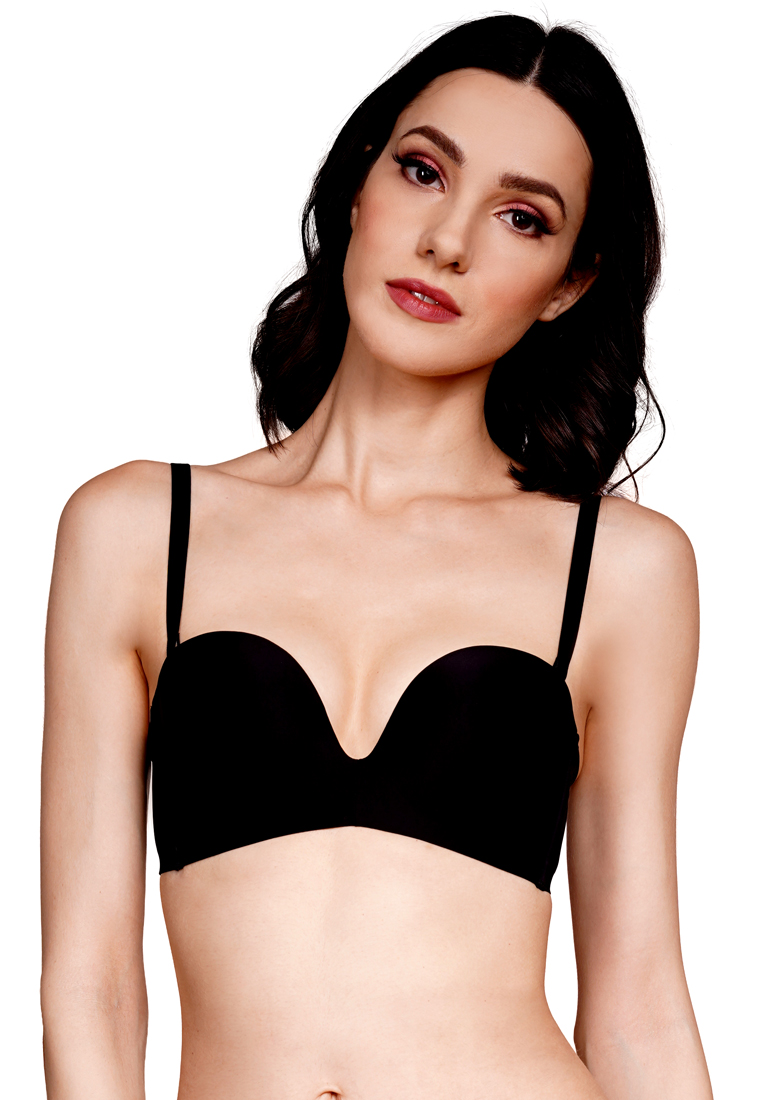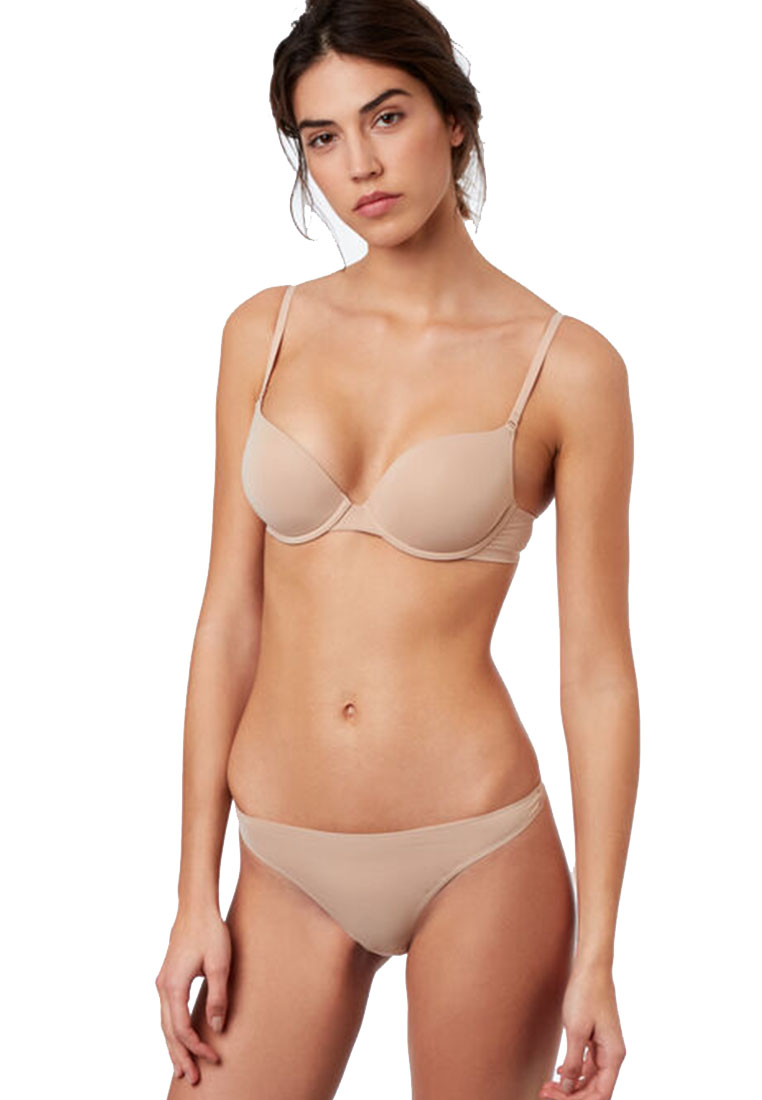 When to wear them: As its name suggests, plunge bras are best worn with plunging V necklines and low-cut outfits. This type of bra comes a close second to the seamless bra in terms of everyday wear. It not only supports your chest but also creates a sexy cleavage.
Triumph's Everyday Essential Bra is a mix of push-up and multiway so really, it's an all-in-one value-for-money purchase. The memory foam combined with silky fabric will feel so soft on your skin. Etam's Pure Fit Seamless Push-Up Bra cups add a natural-looking volume to your bust while allowing you to wear plunging necklines.
Demi bra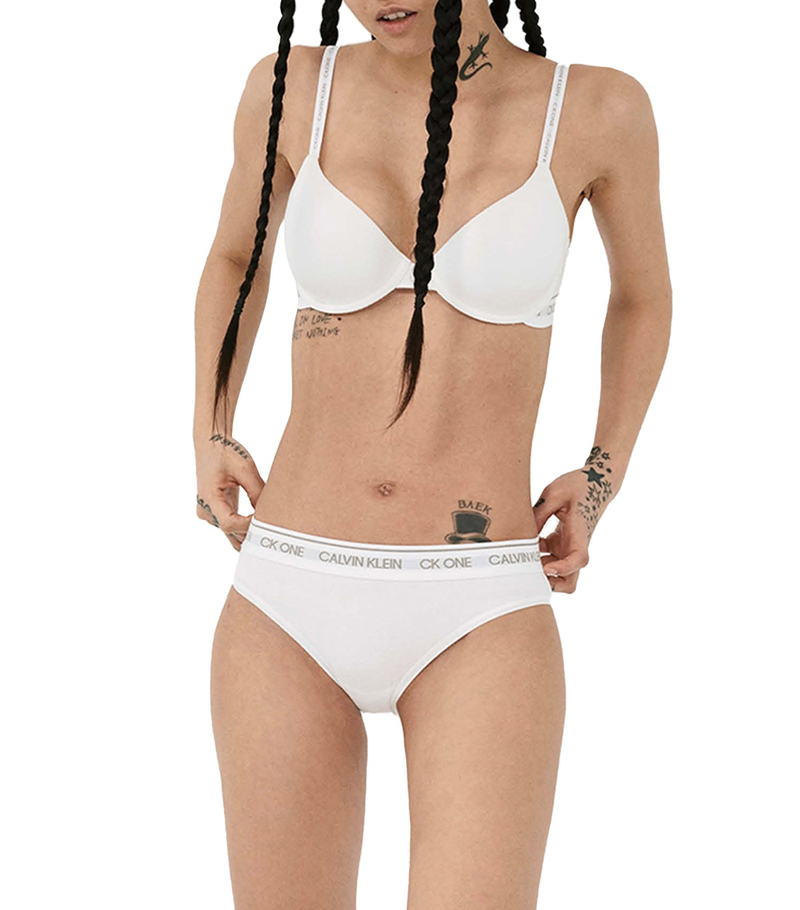 When to wear them: Thanks to Percy Jackson and his demigod status, we know that "demi" means "half." Ergo a demi bra is literally half of a bra. Why would you want that? Demi bras expose the upper part of your chest and give it a little boost while the bra stays hidden in a half-cup under your low neckline. Wear this when you want to show a little more skin with that low-neck top.
For a little more cleavage and uplift, Remix's Lightly Lined Demi Bra allows you to wear deep V necks and scoop necklines. You can also get the Calvin Klein Women's Cotton Lightly Lined Demi Bra that's made with cotton stretch fabric. It even has the classic Calvin Klein logo for the shoulder straps and underband.
And that's it!
Those are just 8 of the types of bras women should own. Which one of those do you already have in your underwear arsenal?
Bonus: Nipple covers
Sick and tired of those chest restrictions? You can have the confidence to go braless thanks to silicone nipple covers. You only need to shell out somewhere between P299 and P450 for a pair and it's good for almost 100 uses. Stick 'em on your nips to smooth out anything poking out and they should seamlessly blend with your skin. Effortless, breezy, and easy!
Check us out on Facebook and Instagram and be the first to know about the latest news and coolest trends!