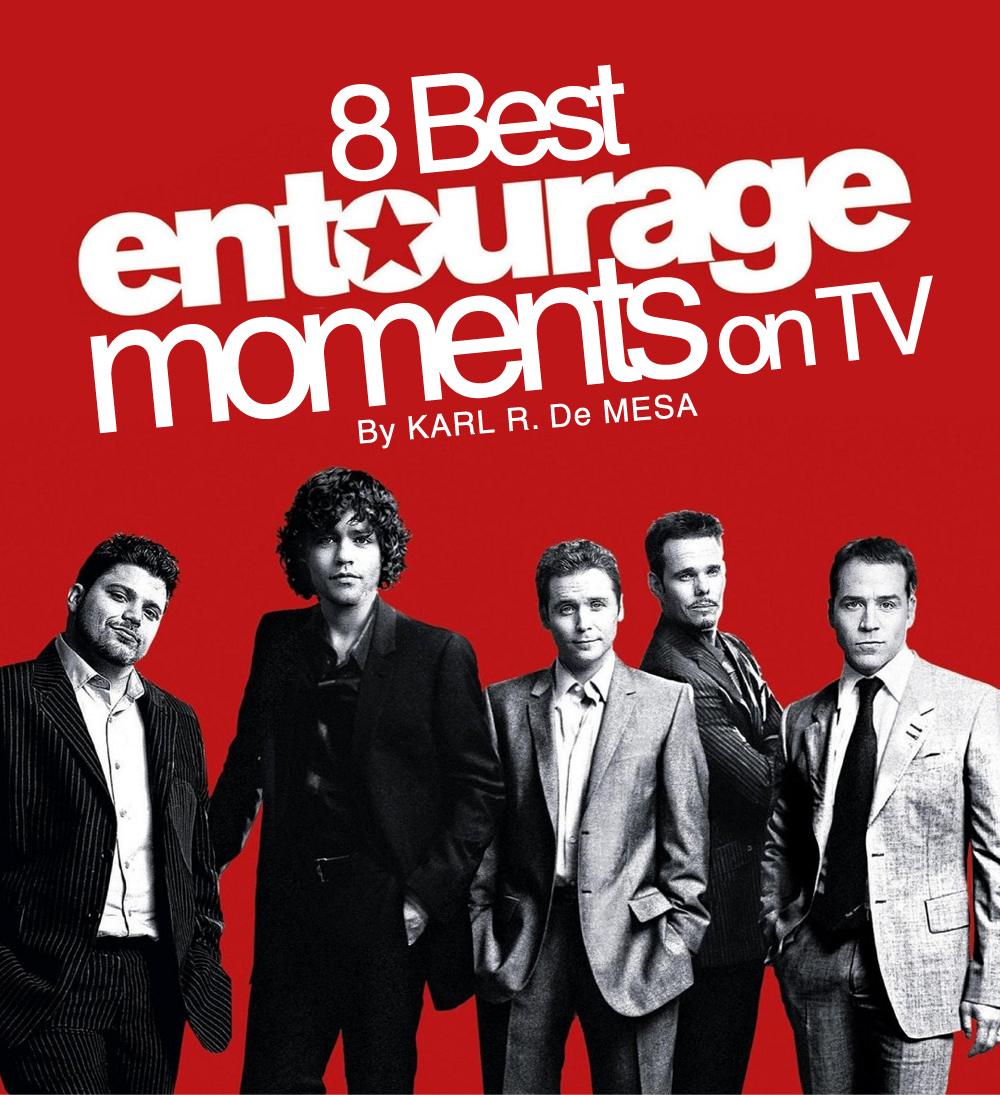 There's nothing here you weren't expecting: the glamor, the life full of luxuries, the tons of naked girls. And I do mean tons.
I loved "Entourage" when it first came out. I related to it on a producorial and viewer level: it was like "Baywatch" off the beach and with actual stars — essentially shallow, intrinsically unending, and immensely, almost absurdly, entertaining. What an amazing idea!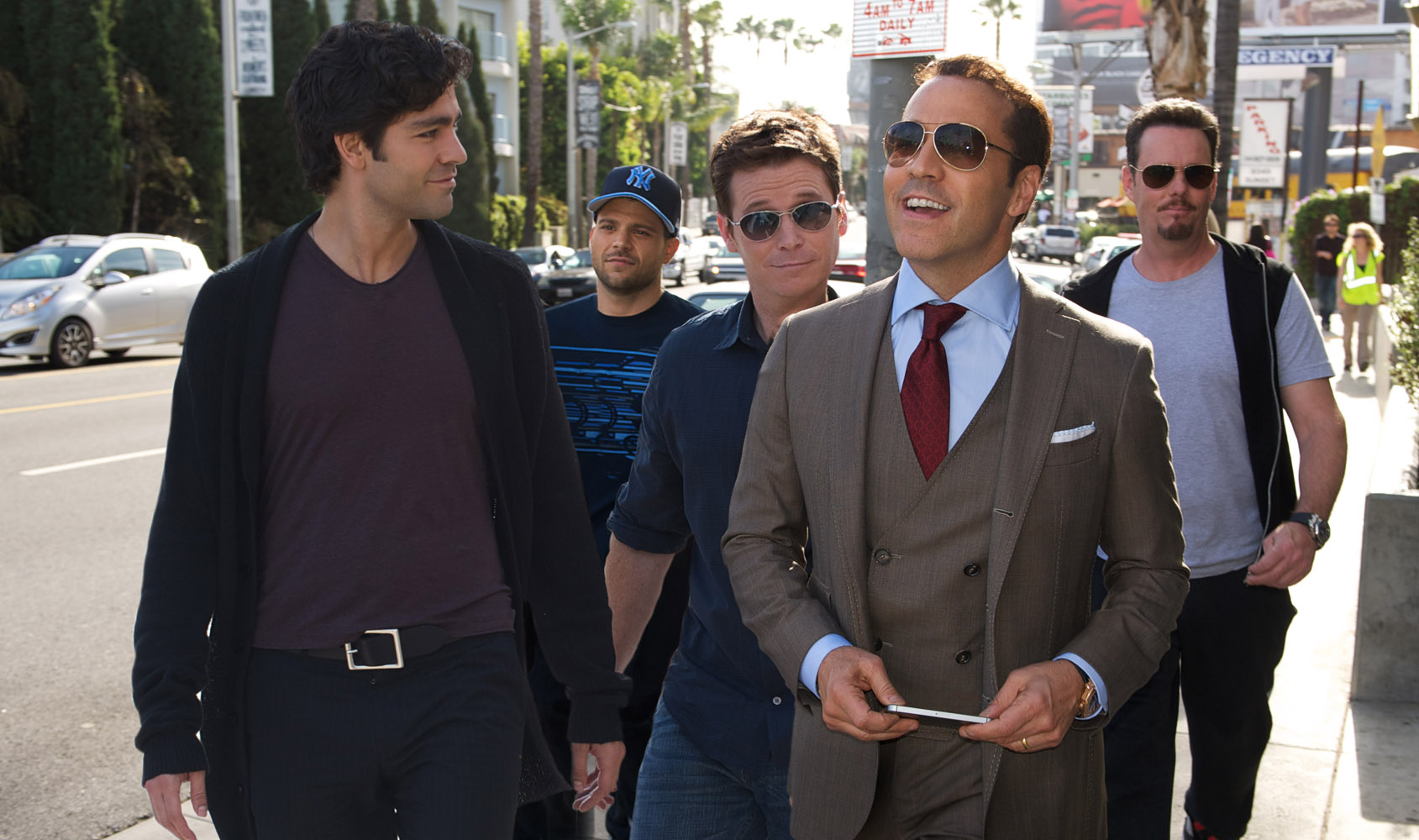 People would watch it because it was easy to watch. People would watch it because it was about movie stars and their life; an aspirational spectacle of pop culture's highest order and the denominator with the lowest barrier of entry: the actor and his posse of friends.
Mark Wahlberg, whose life was the basis and impetus for the series' idea, has proven to be a modern day development magnate on TV, even if his choice of projects as an actor has been uneven (at best). See, "Entourage" for Exhibit A. See, "Boardwalk Empire" for Exhibit B. I instantly got the gist and potential of the former when the first episode aired in 2004, torrents were still in their infancy but DVD piracy was at an all-time high.
Vinnie's gang was representative of the every-barkada, characters in caricature but with enough leeway to grow and for viewers to get invested in. It was like a Pinoy soap opera producer's garden of delights – none of the major characters would ever die, all the essential supporting roles would come to them in a town where pretending to be a big shot until you made it was the highest currency and accolade. Perfect.
We followed driver/errand boy Salvatore Assante aka Turtle (Jerry Ferrara) as he exited his bright yellow Hummer and strode distractedly through a sprinkling of Hollywood hotties into a hip Melrose Avenue restaurant, where he joined his homeboys from Queens, New York: the quartet's de facto leader, up-and-coming movie star Vincent Chase (Adrian Grenier); former pizza boy-slash-talent manager, Eric Murphy (Kevin Connoly); Vince's half-brother, out-of-work C-list actor Johnny "Drama" Chase (Kevin Dillon); and Ari Gold (Jeremy Piven), the uber-agent who eventually becomes the fifth family member of this misfit gathering.
Fast forward from 2004 to 2015 and the boys are barreling down the sea on a speedboat towards a yacht full of scantily-clad and topless women off the coast of Ibiza (what an opener!). From their humble beginnings we now have manager-cum-movie producer Eric; drive-cum-tequila mogul Turtle; and still sometime working actor Drama. Vince is mourning his very short-lived marriage to Sophia Lear (Alice Eve) but a phone call from new studio head Ari Gold sets them back on the road to A-list fame, only this time Vince wants to direct as well as act. A potential risk of flameout and career demise? No doubt, but this is Hollywood and the boys are determined to dream large and live even larger.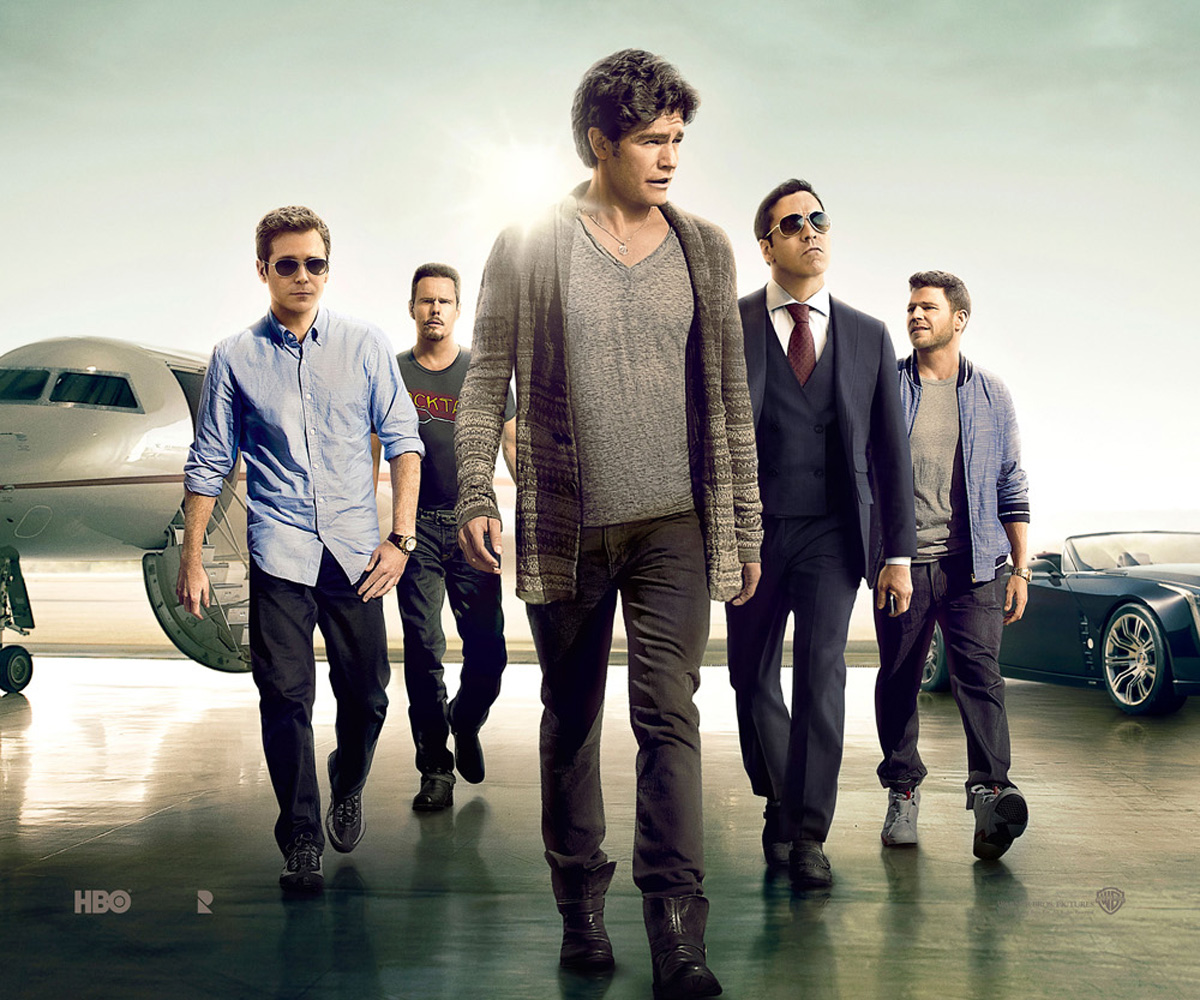 There's nothing here to elevate what's already in the series, but there is a lot here to tie a satisfying knot in the story of the friends/family quintet as they put another chapter to a close in their story of brotherhood, loyalty, and the capricious, often-cutthroat life of entertainers in Hollywood.
Expect one last thrilling ride to cap eight seasons of rollercoasters with Jayne's Addiction blaring on the radio.
Some of the best moments are already on the trailer, but they don't disappoint: UFC women's bantamweight champ Ronda Rousey locking up an armbar on a newly-svelte Turtle in a truly lopsided match to win a date; snippets of Vincent Chase's directorial debut "Hyde"; and a pivotal heel role by Haley Joel Osment – don't blink, you'll spot him in the trailer.
That said, let me reiterate that the two supporting additions in the person of Emily Ratajkowski (remember "Gone Girl"?) and Ronda Rousey, who appear as a version of themselves in the film, provide a nice ballast of both reality and "what-if" to the mix, a meta technique that puts the clash of "Entourage's" fictional universe against the all-too tangible forces of Hollywood.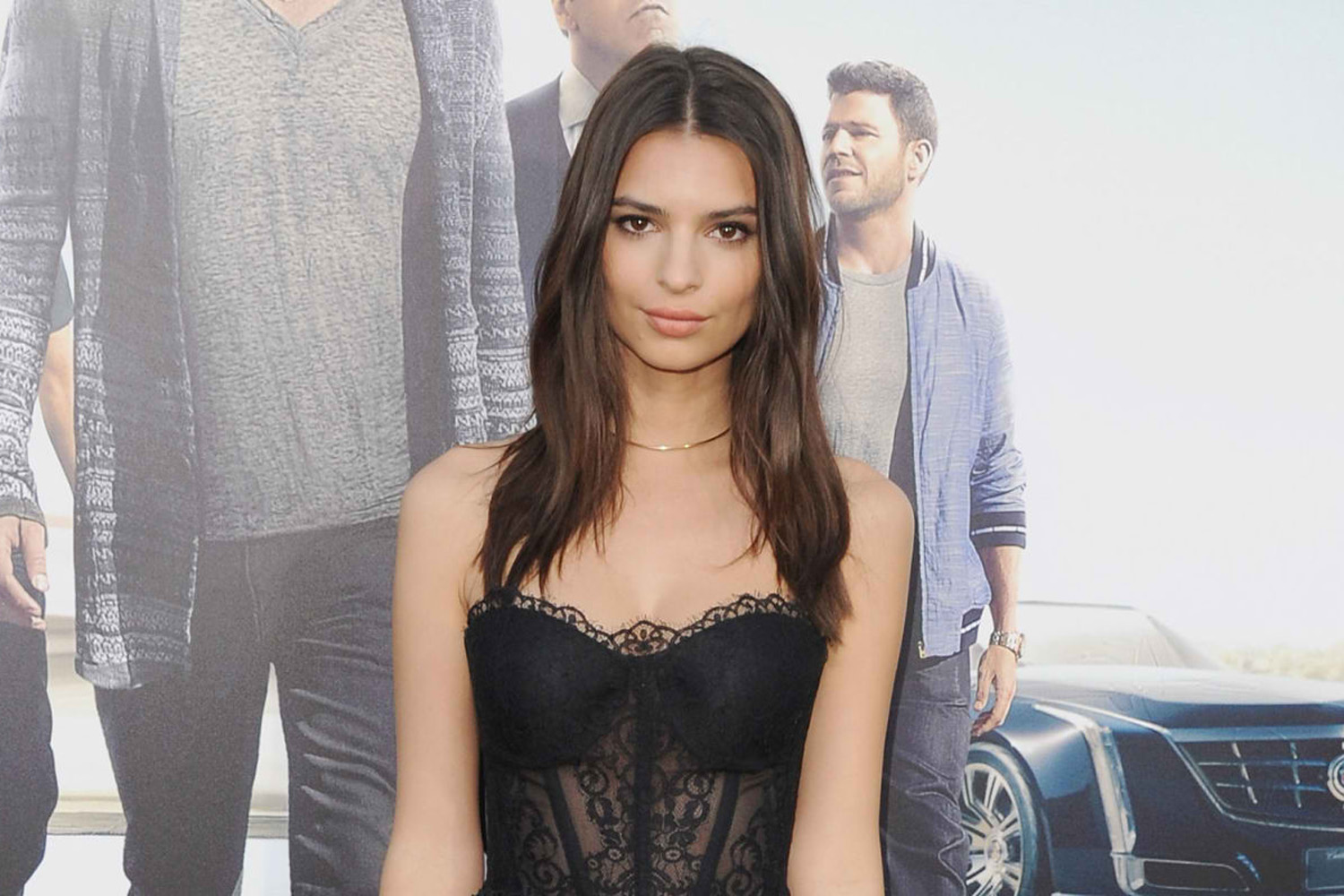 You can even see the Four Horsewomen — Rousey's own real-life pose of women fighters — in the person of Jessamyn Duke, Marina Shafir, and Shayna Baszler in the background when the boys pay a visit to the camp. Nice, touch, Doug Ellin and Co.
"Working with Doug is amazing and a real collaboration," Kevin Dillon echoes. "I've been in this business a long time and there's nothing in this movie that doesn't really happen in Hollywood. Doug gets this stuff from the real world grapevine, and it was great to see him take it to the next level, and still be able to show it all through these four friends who really care about each other and stick together no matter what."
Here's eight great moments from the TV as both nostalgia pill and goodbye kiss. Let's hug it out one last time, bitch.
8. Medellin (Just the Trailer)
The boys fought tooth and nail to score the rights to produce a Pablo Escobar biopic in season four. The trailer looked good enough until they actually showed the whole film at Cannes and revealed it to be the unwieldy, sprawling mess that it was. It lives on in fantasy meta-movie land of "movies that could have been awesome."
7. Johnny Drama's "Five Towns" Monologue
In season six, Vinnie's brother Drama scores the lead in a TV show set in a working class community titled "Five Towns." Drama's been a recurring, caricaturish joke (aka loveable loser, aka master of missed opportunities) in the posse as well as in Hollywood, but he does have the acting chops and this lengthy monologue while in motion proves it.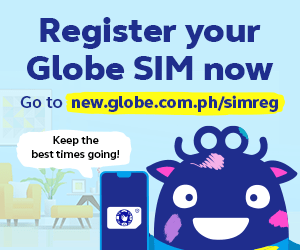 6. Aquaman
In season two Vinnie scores the lead role for the superhero movie version of "Aquaman," directed by James Cameron. The trailer itself was excellent, inciting enough interest, even back then, for an actual movie to be made about the Atlantean/human hybrid Arthur Curry.
5. E and Ari's Morning Calls
Some of the best, cringe-worthy, profanity-laden banter throughout the series is between Vinnie's agent Ari Gold and his manager/best friend Eric Murphy. These phone calls / wake-up alarms / pissing contests about the forthcoming day serve as their combined bro-out putdowns, Hollywood strategy planning, and SWOT situationers on their client.
4. Turtle Dates Meadow Soprano (For Real)
The idea of a superstar like Jamie-Lynn Sigler ("The Sopranos") dating a Hollywood C-lister like Salvatore "Turtle" Assante (played Jerry Ferrara) was absurd enough, but the real-life-imitates-fiction arc went further when the two actors started dating off-set. Victory for the dadbods!
3. The Gold Standard of Soundbytes
From "Let's hug it out, bitch" to "It's on my To-Do list right after inserting needles in my cock," Super Agent Ari Gold has come out on top as one of the best characters out of the eight seasons of the show. The cuss-heavy, fast-talking, brash and abrasive agent also has a heart full of loyalty and tenderness for those he loves and it shows. Hey, Jeremy Piven won the Golden Globe best Supporting Actor award in 2008 for playing this guy.
2. Cameos Galore
Hey, it's a show about Hollywood, right? So let's bring on the stars. Jessica Alba, Ali Larter, Jimmy Kimmel, Luke Wilson, Scarlett Johansson, Hugh Hefner, Bob Saget, Brooke Shields, James Cameron, James Woods, Snoop Dogg, Mary J. Bige, Kanye West, Tony Bennet, 50 cent, Jamie-Lynn Sigler, Zac Efron, Matt Damon, and the list goes on.
1. Vince Dates Sasha Grey
Pretty much self-explanatory in its mind-blowing-ness during season seven. Need we say more?
Rated R-16 by the MTRCB, "Entourage" is now showing across Philippine theaters.
All photos courtesy of Warner Bros. Pictures.