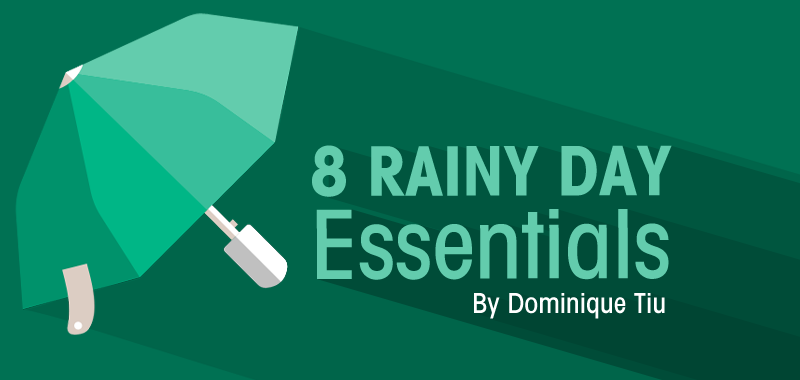 As if it wasn't enough to live in a country where the blistering heat can go up to a whopping 43C, we have to contend with subtropical rainfall that can fill a regular timba in less than 10 minutes. Arm yourself against the inevitable!

Download a weather app on your trusty smartphone—the choices are limitless! You can opt for Yahoo weather, your phone's built-in weather application, or the PAG-ASA news app. This is the first and most critical step!
Don't forget to turn on your LTE or leech wifi prior to leaving your shelter. If you're old school, check local news reports or tune into an AM station.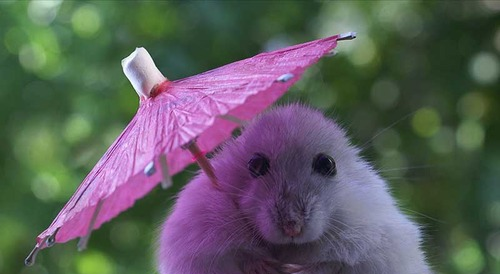 All year-round, a trusty umbrella is something you need to have with you at all times (plus a spare). Get rid of those huge, eye-poking ones, unless you're headed to a golf tournament, and opt for something small but powerful like one from Cutter & Buck. Of course, since it's just an umbrella, you can go for the usual run-of-the-mill department store buy with cutesy prints. On the plus side, it can double as your UV protector on days when you're too lazy (or too cheap) to put on sunscreen.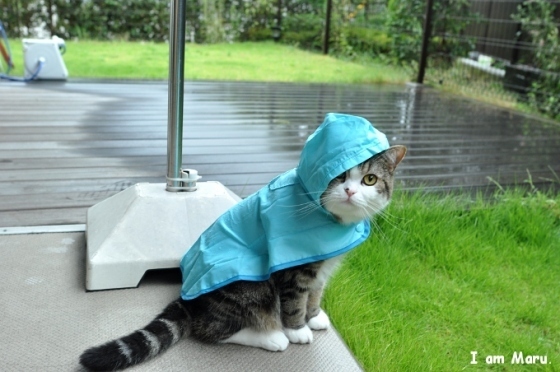 You can channel Sherlock Holmes or Paddington Bear with a fancy shmancy trench coat to protect you from the rain. On top of being chic and en pointe with your ensemble, it's also very utilitarian, read: you can practically hide anything and everything underneath. Hey, no one's going to judge you for the bacon you're hiding inside your raincoat!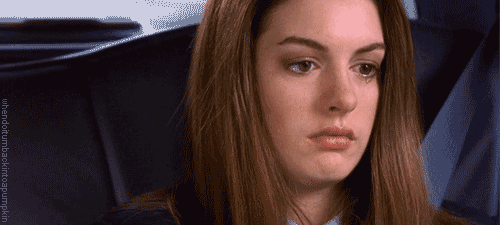 If you're unfortunate enough to be subjected to pouring rain despite your weather app telling you the day is going to be sunshine-y and peachy keen, and get caught without an umbrella or raincoat at that, the only way you can escape is to hail a cab and bribe the driver with an extra P150 bucks to your next destination (just the carpark? No problem). Hey, it's the company (and the few minutes of Love Radio exposure) you're paying for after all!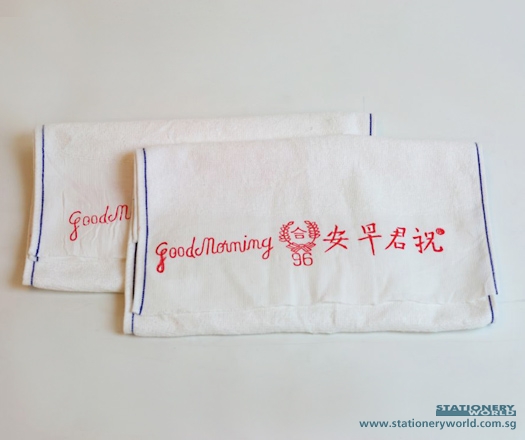 Filipinos are such troopers, to be honest. When it's a mere drizzle, we will carry on and walk towards wherever it is that we have to go. Sometimes, we use our bags as makeshift umbrellas or we stand underneath a tree—but you can never escape the rogue droplets soaking your socks or your nape. All is good though, as long as you're carrying a towel. Simply wipe the dampness off and wait for the humidity to evaporate whatever moisture is left.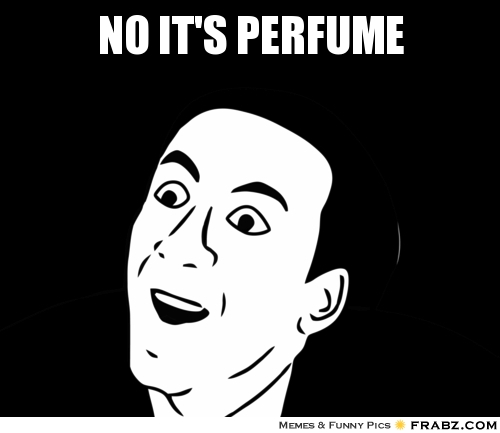 When you allow rainwater to dry prematurely, you'll end up with "amoy kulob" clothes. To foreigners, "kulob" is such a foreign concept, but as children we're well-acquainted with that nasty smell during rainy season. Mostly because we had to don our not-so-dry PE shirts straight from the sampayan on more than one occassion. The usual Juicy cologne won't do the trick (trust me, I know this firsthand). Opt instead for a good Eau de Parfum to mark the smell. Just re-apply every hour to make sure you're smelling fresh as a daisy.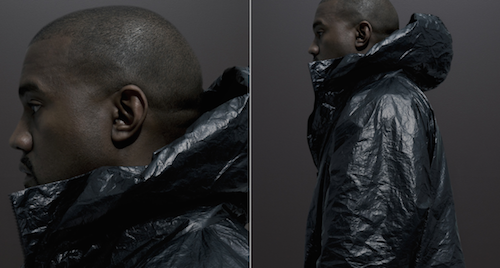 A big garbage bag can double as your DIY raincoat, the small ones: your rain boots or cap. They are cheap at less than 5 bucks per piece and they'll keep you dry in most places – of course, depending on how creative you can get when the situation calls for it. Scared you'll look like an idiot covered in plastic? Take inspiration from Kanye's Yeezy line! Just remember to dispose of it properly or you might end up wading in neck-high floods of your own doing.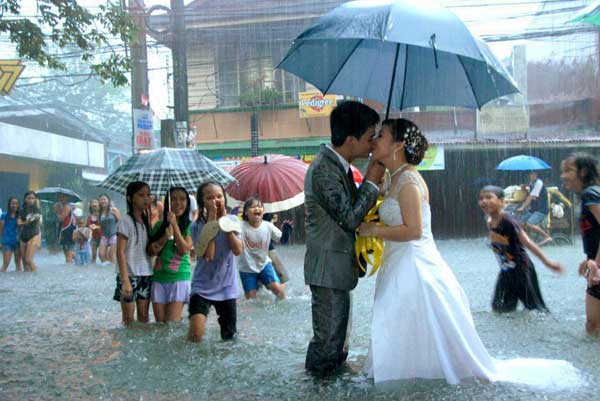 Nothing kills the rain more than your sunny disposition. Let's face it, no one can stop Mother Nature's wrath and the only way to survive is to look at the glass half full. That is the Filipino way! Besides, it's the perfect paradox—the world is crying? I'm just going to be happy. Oh, it's raining? Awesome, I guess I won't have to water the plants today!
What are your rainy day essentials? Share them with us in the comments below!