Online dating isn't taboo anymore. It may not be everyone's cup of tea, but let's face it, the chances of finding love online are now greater than finding it IRL. Several online dating applications and websites have launched over the years, all catering to different preferences of users. When Twitter user @alahnasy asked her followers to share their best online dating experiences, she quickly got hundreds of responses from all over the country. Here are just some of the best responses she got:
The Jacket
Met @donyaquixote on OK cupid.
1st date we talked for 6 hours.
2nd date, we watched a movie and I was really hoping she forgot her jacket. She did. I offered mine and froze my arms off.

We're getting married in January.

I still call it "the jacket"

— Timmy Del Rosario (@manong) February 5, 2020
Straight out of a rom-com movie!
"Love" Necklace
Messaged him on G4M, on a desktop, with dial up internet connection. We met at BED Malate. He was drunk out of his mind. Took him home. He left his "LOVE" necklace as an excuse to come back over. Been together for 13 years. @jujiinsamonte ❤️❤️❤️ https://t.co/M5cv7zrEQQ pic.twitter.com/F8sRCACXC0

— paulo castro (@pawawawofficial) February 5, 2020
Who knew that leaving something behind would lead to a relationship?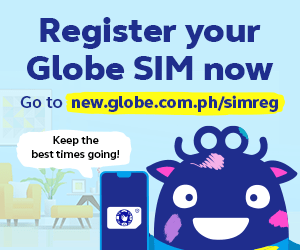 Online to offline
we scheduled our first date during traslacion 2019, decided to meet at luneta and go to a museum and when i got there WALANG SIGNAL so we both didn't know where to find each other, i ended up just going in and out of the museum until i saw him walking towards me smiling ☺ https://t.co/n3kHK97B2U

— claudine (@stephjaurigue) February 5, 2020
If this didn't make you go kilig, what are you doing?!
The most boring date ever
First date namin sabi niya goal niya is to make that date the most boring date. Went around Cubao, he lent me one of his fave books. We married now or smth. https://t.co/UnUoApD4MF

— C☀ (@AdrienePan) February 5, 2020
Something that was meant to be ugly turned out beautiful.
Modern Love: 8 Dating Apps (Other Than Tinder)
Modern Love: 8 Dating Apps (Other Than Tinder)
Desiree Pore | Feb 09, 2018
Another chance for love
I matched with someone on Bumble and after a few days we had a little miscommunication because he thought my Girl Bestfriend was my jowa. We didn't communicate for a year and when he came back from Dubai we set up a date and now he's the love of my life.

Hello @thejrpancho https://t.co/tdmqtJ7bxA

— Tango India 🏳️‍🌈 (@raphaelortuoste) February 5, 2020
One of those rare times where second chances are worth it.
Sliding through the DMs
i re-installed bumble last september for a while just to not respond to my matches. a few weeks later someone dmed me saying we matched on bumble but i didn't respond so the match expired (medyo creepy no?)

anyway he's my boyfriend now i guess 🤷🏻‍♀️ https://t.co/oosDOZk7K4

— paui (@fueledbysiomai) February 5, 2020
Hats off to this dude's confidence!
The Risk-Taker
I took the risk of going to Pampanga to meet him. He asked me out. Nagpack siya ng kumot, wipes (lol). We went to cdc grounds, bumili ng isaw, bbq. Nilatag niya kumot sa damuhan. Were under a starry night. One of the best moment of my life. Now were to celebrate our anniversary. https://t.co/SBpq3RQug5

— Makoi ni Dr. EmDee🐺🏳️‍🌈 (@instantmaki) February 5, 2020
That was a perfect date setting.
Distance who?
some cute ass messaged me "do you have twitter". flew to bacolod to see her for the first time after 3 months of talking. she went to manila last september to live with me.

we are now engaged lol https://t.co/ZWSapoBWlU

— Karren (@karrenyecla) February 5, 2020
Because distance doesn't matter when you're in love. And you're able to travel whenever.
Have you tried online dating apps? Share your best online dating experiences below!