If you're an elder millennial or older, you'd be hard pressed to name any year weirder and more interesting than the 2000. The double digit calendar went into the double zeros and everyone started talking about Y2K and the supposed inevitability of the world coming to a crash as banks, computers and the like would enter into a state of mathematical armageddon.
And for reasons more complicated than they are worth explaining, well, it didn't happen. Instead the Spice Girls broke up and the Backstreet Boys and NSYNC performed at the same time on stage at the American Music Awards. American Beauty cleaned up the Oscars while movies like Donnie Darko and Moulin Rouge become massive cult hits.
But 2000 was also a year of great video games, many of which have become nostalgia legend. They invoke warm fuzzy memories of too much money spent at the neighborhood cybercafe and late nights not spent finishing homework. Here are eight games turning 20 in 2020 that occupy a legendary place in our hearts and memories.
The Sims

Originally released February 4, 2000 for Windows PCs
Countless hours have been lost to this ultimate life simulator. Designer Will Wright conceived of a game that simulated the lives of people and their houses, a sort of dollhouse game. Despite creating the phenomenally successful SimCity series, the board at Maxis was skeptical of Wright's idea, but support from parent company EA brought it to the finish line.
The Sims became an industry best-seller, spawning several expansion packs, ports to other platforms, spin-offs like Urbz: Sims in the City – don't ask – and even a massively multiplayer game a la Everquest called The Sims Online. But its the mainline series that has received the most love. We've staged countless dramas, pranked our virtual neighbors, and even gleefully drowned our own Sims by removing the ladders. Good times.
You Probably Played These Games in Your Local Computer Shop
You Probably Played These Games in Your Local Computer Shop
Meryl Medel | Oct 03, 2019
Deus Ex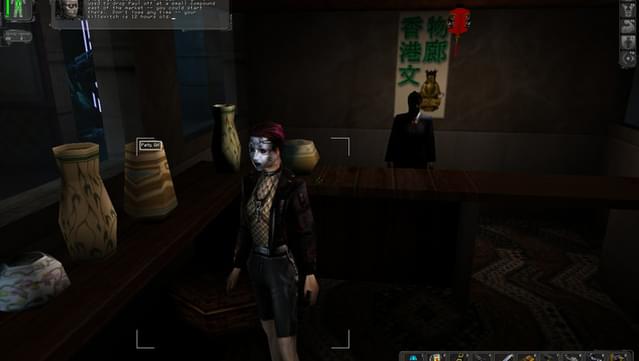 Originally released June 23, 2000 for Windows PCs and Macs
It's hard to believe that this ultra paranoid sci-fi adventure that combines cyberpunk mythology with far-reaching conspiracy theories was the commercial and critical hit that it was. Deus Ex combined a thrilling dark mystery with immersive gameplay that let you sneak, hack, charm or shoot your way through the world. Today it's considered one of the most influential games of all time.
Diablo II
Originally released June 29, 2000 for Windows PCs and Macs
Ever since the first Warcraft, the games of Blizzard Entertainment have always been far-reaching hits and the Diablo franchise is no different. The sequel to the smash point and click action RPG addiction made the loot more compelling, the monsters more thrilling and the story more exciting. Hundreds of hours have been lost by those who delved the dungeons alone or with friends.
Final Fantasy IX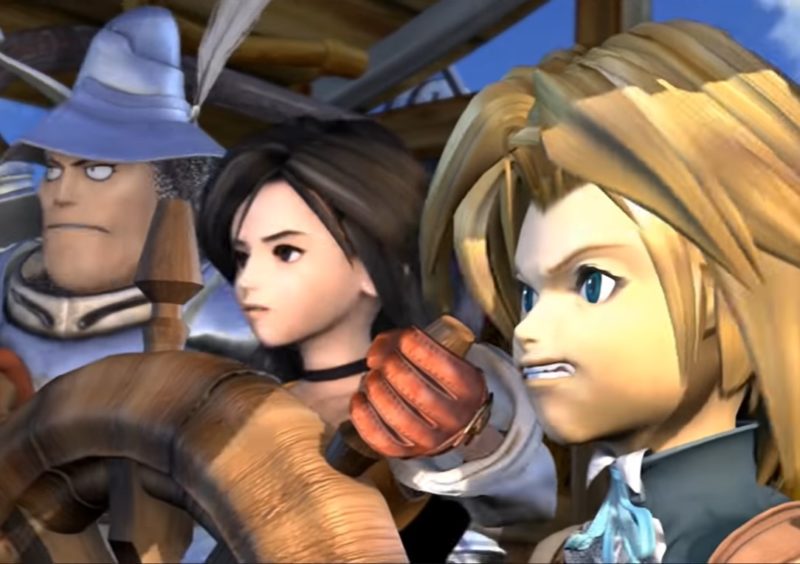 Originally released July 7, 2000 for PlayStation
After the high-tech futuristic settings of Final Fantasy VII and Final Fantasy VIII, the ninth Final Fantasy goes back to the series roots with more classic creatures and traditional mechanics, while still retaining advances in gameplay and wow-inducing graphics and sound. Final Fantasy IX is also exceedingly well-written, a dramatic romp about a thief, a princess, and a warmongering madman.
Baldur's Gate II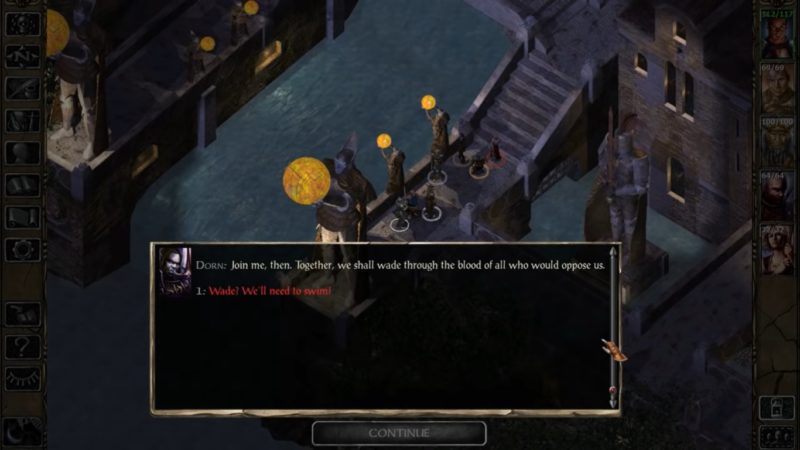 Originally released September 21, 2000 for Windows PCs
Before social media, team chat and online group finders, people struggled to find other people to play Dungeons & Dragons with. Thank God then for video games like Baldur's Gate II, a crunchy, dense recreation of the world's most beloved fantasy role-playing game. Before mega-budgets and open worlds were common place, developer Black Isle Studios dared to create an epic single-player adventure that's as deep as it is wide.
Baldur's Gate II provides weeks of quality role-playing excitement with even more monsters, spells and magical items than the original Baldur's Gate did in 1998, but with just better everything – better writing, better voice acting, better graphics, and more. Since then, it and its brethren – Planescape: Torment, Icewind Dale and to lesser extent, Neverwinter Nights – are the standard by which all computer RPGs are measured.
Red Alert 2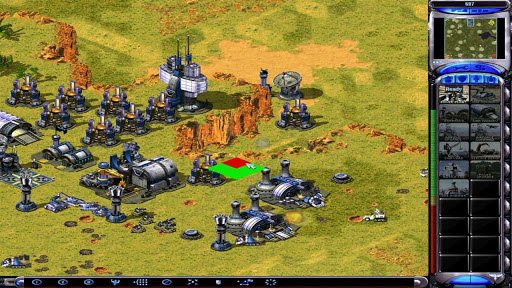 Originally released October 23, 2000
Real-time strategy games like Battle Realms and Age of Empires are a staple of Internet cafes everywhere, but if any one installment of the Command & Conquer series landed with Filipinos the most, it's Red Alert 2. Set in a crazy alternate history ripped out of a B-movie, Red Alert 2 pits an Allied Coalition against a technologically resurgent Soviet Army. Players point and click their armies to crush, kill and destroy their way to victory.
Counter-Strike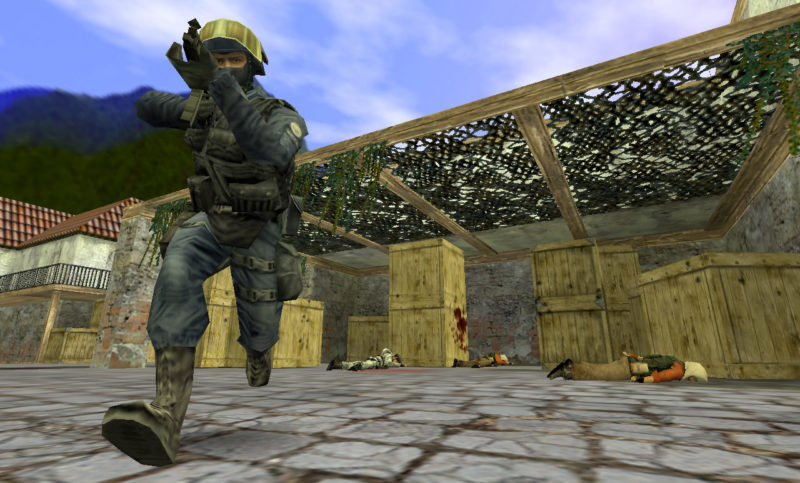 Originally released November 1, 2000 for Windows PCs
One of the original e-sports in an age when the word e-sports didn't exist, Counter-Strike groups players into opposing teams of terrorists and counter-terrorists. Whether it's hostages lives on the line, or bombs that need to be defused, each match is a fast-paced but tense battle. Counter-Strike took the simple foundation of Half-Life and gave it a tactical flavor reminiscent of games like Tom Clancy's Rainbow Six and Delta Force.
So popular was Counter-Strike in PC cafes across the world that it's sounds have become iconic – quoting "counter-terrorists win" will get you a look of recognition from most any PC gamer – and many a LAN party continues to be held for this game or any of its countless variants and spin-offs. Counter-Strike continues to be a fixture in the esports scene and may continue to be so until the algorithms take over our planet.
The Operative: No One Lives Forever
Originally released November 9, 2000 for Windows PCs
The year 2000 was a crazy year for single-player first person shooters, many of which began experimenting with crazy themes and outlandish ideas for story and characters. Daikatana, Soldier of Fortune, Kingpin: Life of Crime and Star Trek Voyager: Elite Force were just a few of the bizarre also-rans from this time, as they would never go on to be as well remembered as No One Lives Forever.
Originally branded as The Operative: No One Lives Forever, the game was a swinging sixties spy comedy in the vein of Austin Powers but with more go-go feminism and none of the leering chauvinism. As Cate Archer, you play an international woman of mystery who travels the world to protect it from the evil agents of H.A.R.M. It's a hilarious cult classic and a legend among fans of action games with great humor.
Do you remember this video games? Tell us below!