Dishes that Truffle-Addicts Will Love
By Shen Mascariñas


Isn't it amazing how just a few drops of truffle oil, or a single dollop of truffle paste can instantly elevate a dish? This premium ingredient lends earthiness, decadence and aroma to every dish—even one as simple as a fried egg—that's incredibly hard to resist.
Well, it's a good thing you don't have to. Go ahead, make your day and devour these truffle-infused grub.
8. Bizu's Truffle Salad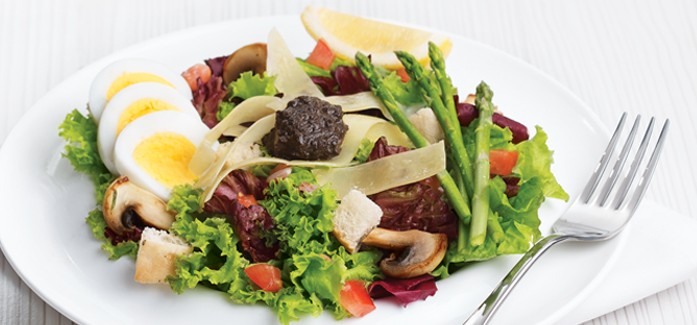 Locate the branch nearest you here.
Facebook | Website | P395
Here's a stellar salad that can convince any vegetable-hater to eat greens. Why would anyone refuse when it's made up of exciting components like truffle sauce? If that's not enough of a bribe, the salad also features sautéed mushrooms, bacon lardons, hard-boiled eggs, cherry tomatoes, parmesan cheese, asparagus, hollandaise sauce and lemon vinaigrette.
This is basically salad on steroids, and can you really bear missing out on this experience?
7. Mona Lisa Ristorante's Grilled Salsicia Rigatoni Porcini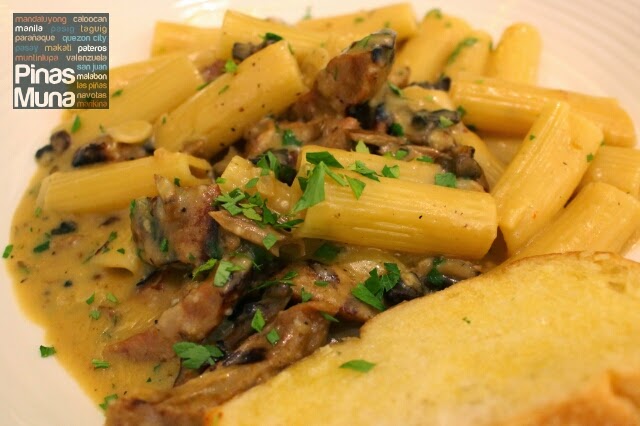 Locate the branch nearest you here.
Facebook | P635
Ordering at Mona Lisa might take a while as their menu's pretty long. But if you're a fellow truffle-addict, just zoom in on Grilled Salsicia Rigatoni Porcini as soon as you sit down. It's the delicious medley of rigatoni pasta, grilled Italian sausage, creamy mushroom parmesan sauce and black truffle oil. Although Mona Lisa's servings are huge, don't fall into the painful trap of sharing this hearty, comforting dish.
6. Pastelleria La Nuova's Profumo di Tartufo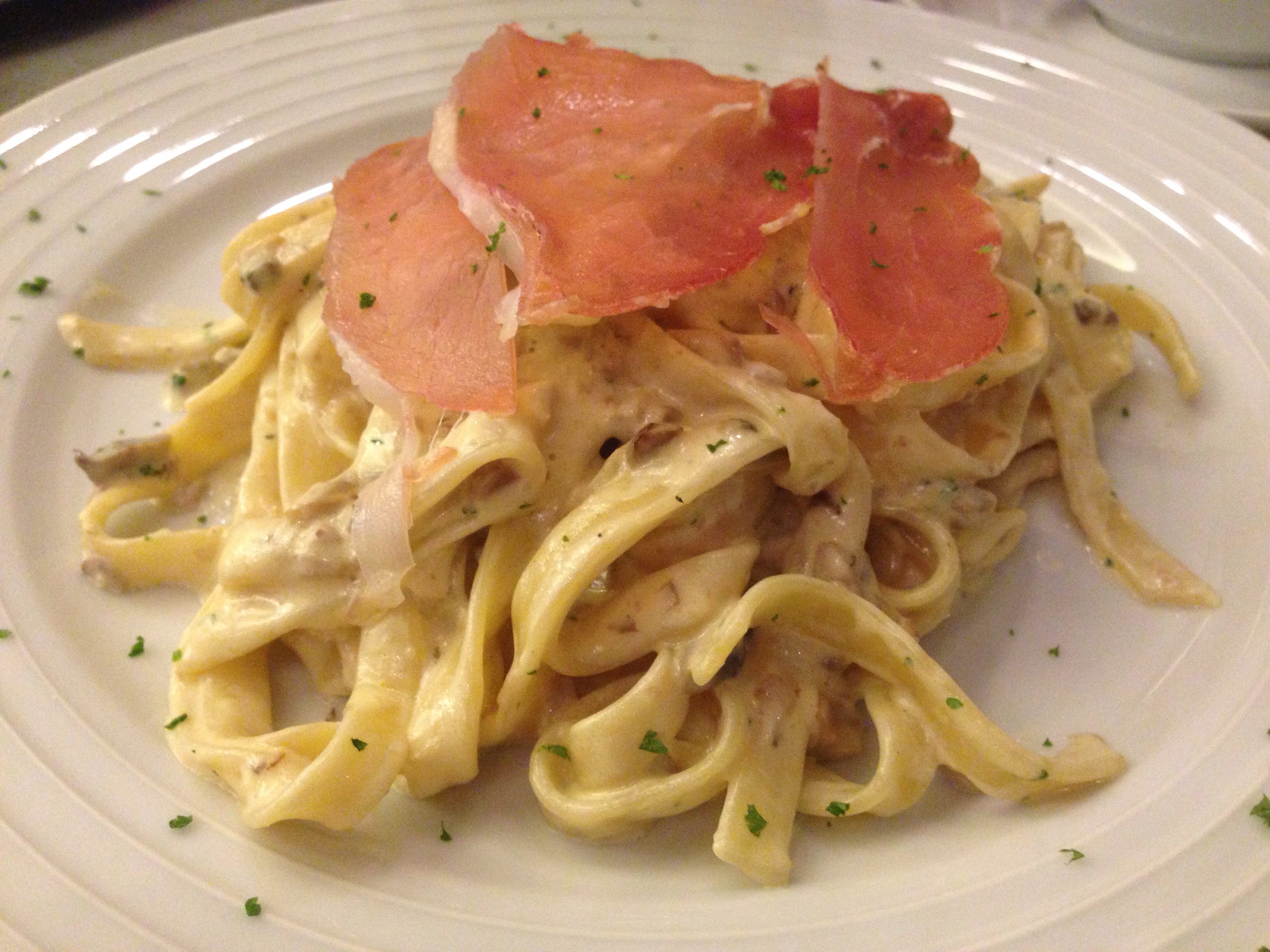 GF San Antonio Plaza, McKinley Road, Dasmarinas Village, Makati City
(02) 817 8568, (02) 867 2370 | Open every day from 9:30am to 9pm
P598
Dasmarinas Village residents are blessed with a neighborhood culinary gem in the form of La Nuova. They can turn any bad day around with a hot, comforting bowl of Profumo di Tartufo. The balanced, flavorful pairing of truffle cream sauce and Parma ham will make you forget about any negativity (at least for a scrumptious while).
5. Village Tavern's Truffle Burger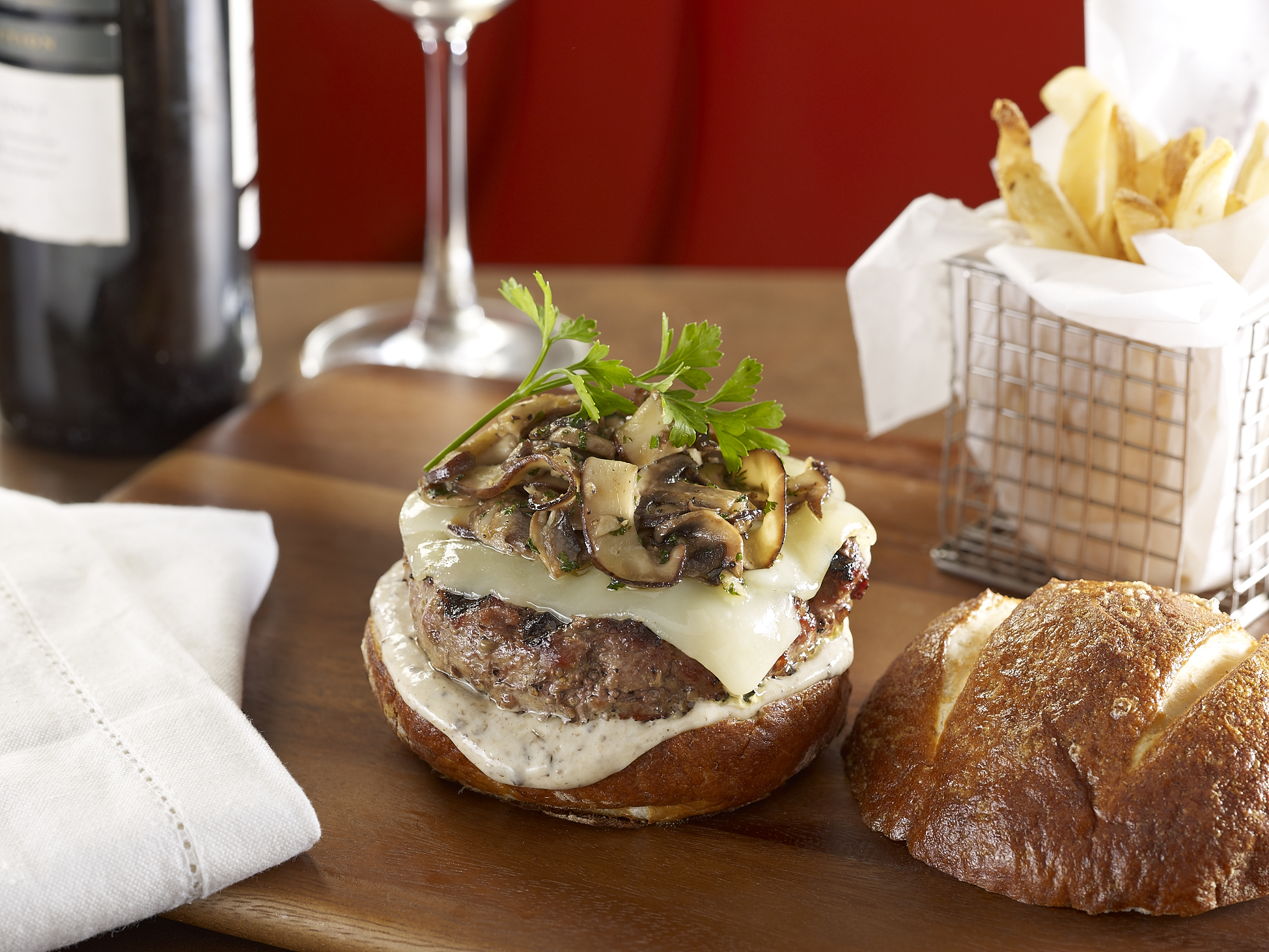 2F Bonifacio High Street Central, 7th Avenue, BGC, Taguig City
(02) 621 4100, (02) 975 4140 | Facebook | Website
Open Sunday to Thursday from 11am to 10pm, Friday and Saturday from 11am to 11pm
P350 or P550
There's a danger in trying this burger:after a bite, you might not be content with plain burgers that don't have the magic truffle touch. Village Tavern's luxurious take consists of homemade pretzel buns, grilled Wagyu patty, truffle mayo, Asiago cheese and sautéed shitake mushrooms.