8 More Fashion Critiques
of Girl School Uniforms
in the Philippines


Can you hear the bells ringing? No, it's not Christmas.
Folks, it's the joyous back-to-school season! It's that time of year again when I say, "Am I the only one excited about the uniforms?"
And what's not to get excited about? The fabrics, the textures, the accessories you can match them with! Oh, the suspense is killing me.
So allow me to do my best Anna Wintour impression once again as I bring you 8 more girl school uniforms ranked from meh to most magnificent.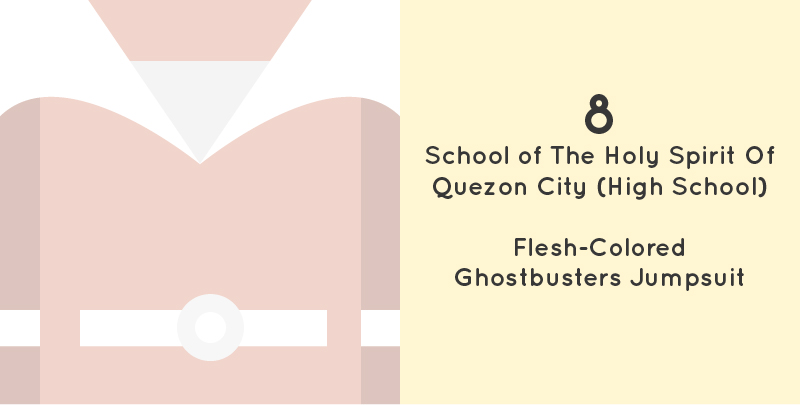 Basic rule of fashion, girls: Consider skin tone. We are an Asian country; our collective skin tone skews towards a lighter brown.
And what's the SHSQC uniform? A flesh-toned, baggy affair. If it weren't for the white accents, this thing could almost pass off as urban camouflage gear. Couldn't you at least darken that shade of brown?
Also, as much as I respect the conservative look, this one's a bit too loose-fitting for my tastes—like those new Ghostbuster duds Melissa McCarthy will be wearing.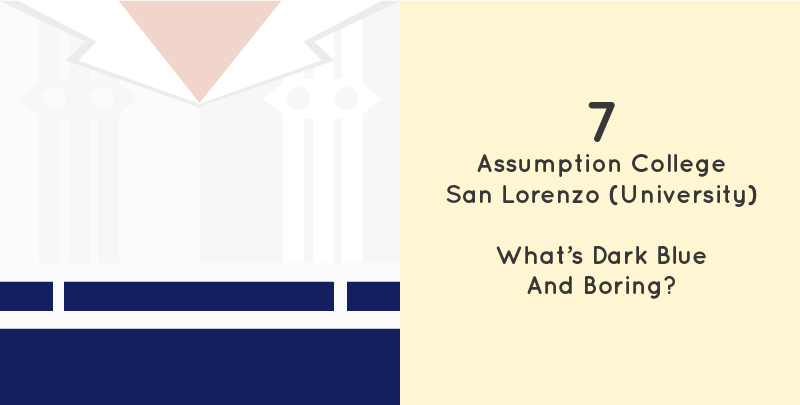 Help, I'm a little confused here. Grade school and high school students in AC San Lo wear those Leslie Red tartan skirts, right? (Hey, those aren't too bad—a pattern borrowed from the clans of Scotland, edging slightly towards Ralph Lauren).
But when you apply for college, you upgrade to dark blue skirts? (Maybe those red skirts are too neneng for the college set?)
This is playing it too safe. Where's the creativity? What separates the uniform from other schools? Oh and that faux-belt is just plain silly—it's like the strap of a fanny pack.
Look back to the classics, girls.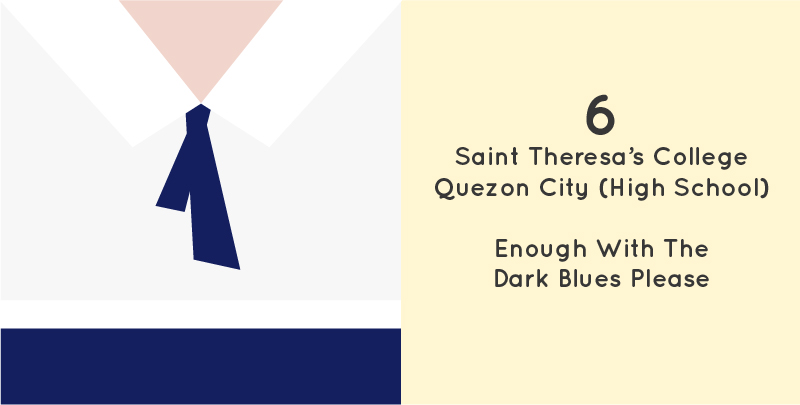 Again, another dark blue ensemble. Is it because it's the closest thing to black and it's faster to wash?
If it weren't for the interesting necktie, this one is too boilerplate. It's become invisible—a slightly better iteration of AC San Lo's.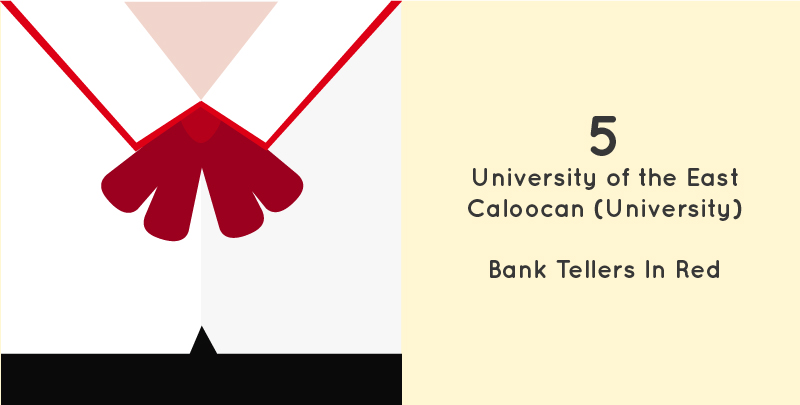 What's this? A red, white and black ensemble for bright young minds? Cute.
Hmm. I'm liking the black skirt—they make the girls look like they're ready for the professional world. Overall, it's also one of the better fitting uniforms I've seen.
Are black ballet flats optional though? Patent leather heels are so Nineties. And also, what's with the red abaniko dangling from their necks? They look like cowbells.