As I'm sure has been repeated in some form or another in literally every end of the year list, it's been rough times this 2020, huh? Thanks to pandemic-induced sequestration, many of us have been spending a lot of time trying to amuse ourselves without bars, restaurants, parties, concerts, conventions, and pretty much anything that involves direct human contact. At least, that's what the responsible ones among us are doing.
Videogames have been an important way of coping with 2020, which is why more than ever, it's important for us to recognize them. The very best games of 2020 have been the ones that go above and beyond giving us pure entertainment, but a sense of hope, resolve, and perseverance.
8. Paradise Killer
Available on: Steam for PC and Nintendo Switch
This open-world game is filled with style and swagger like no other and tasks you with a compelling murder mystery and the freedom to solve it however you wish. Set on a getaway island, you'll question suspects, inspect clues, maybe even have a romance or two. It's all in pursuit of the truth. Paradise Killer features a banging city pop-inspired soundtrack and a cyberkitsch style that will take your breath away.
7. Microsoft Flight Simulator
Available on: Steam for PC and Xbox One, Xbox Series
Millions of people who have been in self-isolation during the pandemic have been unable to travel much. Enter Microsoft Flight Simulator, a piece of digital escape that lets you touch every continent in the span of a single hour, fly over the great cities of the world and share the skies with many. With its richly detailed world built out of satellite imaging and cloud computing, Microsoft Flight Simulator arrived just when people needed it the most.
It's the kind of game that only a ginormous company like Microsoft could build. It's included on Xbox Game Pass, meaning for less than a pricey lunch every month you can fly all you want. Microsoft Flight Simulator is an incredible technical achievement that brings people joy, comfort, and community.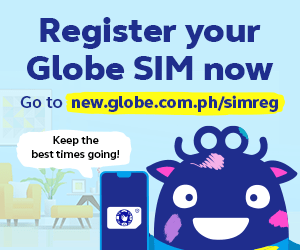 6. Yakuza: Like A Dragon
Available on: Steam for PC, Xbox One, Xbox Series PlayStation 4
While the Yakuza series is best known for its big deal crime stories and outlandish humor, it's also a series that's full of heart. Like A Dragon is grounded by an earnest empathy for the marginalized. The acceptance of sex work and empathy for the homeless is the byproduct of its exploration of working-class burdens. It is a remarkable JRPG filled with eye-popping craziness, hilarious combat, lovable characters, and genuine compassion.
5. Animal Crossing: New Horizons
Available on: Nintendo Switch
As part of a wholesome life simulation franchise beloved by Nintendo fans, Animal Crossing: New Horizons was already positioned to be huge without the pandemic. But with more people at home with less to do, the game became an even bigger hit. It gave players the opportunity to live in an island paradise where the only real problem is interest-free mortgage payments.
With casually low stakes, New Horizons gave players an idyllic world where anything is possible. Players created perfect homes, held weddings and graduations, started talk shows, used it to protest while celebrities, politicians, and influencers used it to connect with their fans. And while numbers of New Horizons aren't where they were six months ago, there's no denying the part it played in coping with the new normal.
Study Finds That Animal Crossing's Opportunistic Slumlord Tom Nook Is Worth Over $5 TRILLION
Study Finds That Animal Crossing's Opportunistic Slumlord Tom Nook Is Worth Over $5 TRILLION
Cristina Morales | Apr 23, 2020
4. Spiritfarer
Available on: Nintendo Switch, Xbox One, Xbox Series, Steam for PC, PlayStation 4
A personal favorite, this cozy management adventure sees players steering a ferry in the afterlife as they take care of spirit friends. You cook food, build warm spaces, and give hugs and settle their affairs before releasing them into the unknown hereafter. Spiritfarer is beautifully animated and wonderfully written and deals with sadness and regret in a way that feels warm and reassuring.
3. Kentucky Route Zero
Available on: Nintendo Switch, PlayStation 4, Xbox One, Steam for PC
Billed as a magic realist adventure, Kentucky Route Zero is about a secret highway and the mysterious folks who travel it. You play Conway, a delivery man trying to complete the final order for his financially troubled employer. It's a surreal fable with bittersweet notes about the American dream gone wrong. It's a unique game that evokes the feeling of spook tales told before a campfire.
Kentucky Route Zero is a dense, aesthetically rich story that explores the tragedy of economic precarity. It's a point and click adventure that relocates its attention from obscure puzzles and dialogue trees and instead asks you to listen to the voices of lost souls amidst a crumbling dream.
2. Final Fantasy 7 Remake
Available on: PlayStation 4
For many, a high definition remake of a beloved classic is good enough. Final Fantasy 7 Remake does more than that. More than just "The Most Extreme Remaster Ever," it makes the astonishing choice to retell its iconic story and reframe it as a heady brew about predestination in myth and courage in the face of an uncertain future. The results might be divisive, but it's undeniably stunning.
1. Hades
Available on: Nintendo Switch, Steam and Epic Games Store for PC
Live, die, repeat. That's the cycle you go through when you're playing a challenging but rewarding roguelike, whether it's Bloodborne or Sekiro: Shadows Die Twice.  Hades elevates the genre by building compelling characters and a satisfying narrative around this death loop. So while your first trip through the game will end in death, you'll see a complex web of relationships unfold before you as you die, die, die again.
Fueling this adventure is incredibly satisfying combat that Supergiant Games has perfected nearly a decade working on animated action adventures like Bastion and Transistor. As Zagreus, son of Hades, you seek to escape the stifling confines of the underworld, but every attempt to dash, bash, and slash your way out will reveal new truths — and it's all bolstered by a propulsive soundtrack and incredible voice acting.
What's also incredible about Hades is that in a year when the conversation about games development has turned towards scrutinizing "crunch" – i.e. the inhumane labor practices that are the industry norm – Supergiant delivered the game without it. Not only did they deliver an excellent game worthy of awards, they did it with responsible management during a pandemic. This accomplishment should set the precedent for everyone else.
What video game did you enjoy the most this year?