Congratulations, you made it to the end of the week! To kick start your weekend, we've rounded up your weekly dose of all things weird: from actual cheese keyboards to getting Aguinaldos in the new normal:
Cheese Keyboard
Trying to get a new gaming mouse pic.twitter.com/JoO2y7EXo9

— Metafy (@TryMetafy) December 14, 2020

This charcuterie board looks a bit odd. Maybe you'll need an actual mouse to pair with it?
Delayed Flight
My moms flight got delayed. I asked why… she sent me this 😮 pic.twitter.com/naJu8IZuEV

— Kyliejenner (@SouljaSlim2005) December 13, 2020
We've all experienced delayed flights due to events like strong storms or traffic in airports, but never because someone just decided to climb one of the airplane's wings before takeoff. If this was a rom-com movie, this would've made an insane way to delay a lover's flight. Identified as 41-year-old Alejandro Carlson, the pilots noticed a man approaching the plane bound to Oregon from Las Vegas. The stunt lasted for 45 minutes before Carlson lost balance and fell from the wing.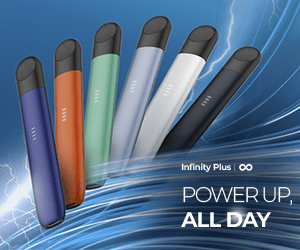 How tall is June Mar Fajardo?
Seen in the photo is PBA San Miguel Beermen player June Mar Fajardo posing beside a Toyota FJ Cruiser, but he's making it look so small. As captioned, he's making the big car look like a Toyota Wigo! June Mar is actually 2.11 meters tall or 6'9'', which would naturally make the FJ Cruiser's 1.8-meter height look small.
Manual Tube Man
When the organizers don't want to invest in an actual tube man – you have to do it manually. We hope the person behind the mascot got enough pay; that looks like something that would make you feel dizzy.
Ulam Chaser
Here's to the friend who consumes more pulutan than alcohol during an inuman (pre-pandemic). Tinola as a chaser and kanin for pulutan, g?
How to Ask for Aguinaldo
If you've seen Start-Up, you'll find this familiar with the video Samsan Tech submitted to CODA when they won the competition. It's Christmas time and all we want is M-O-N-E-Y! You may not be able to receive Aguinaldo IRL, but modern problems require modern solutions. Just send your QR codes! This may be the new papasko-giving in the normal.
Here's Our Dream Cast for the *Hypothetical* Pinoy Version of 'Start-Up'
Here's Our Dream Cast for the *Hypothetical* Pinoy Version of 'Start-Up'
Alex Alvarez | Nov 20, 2020
"Jeshoes"
People say you'll get plus points on your ride to hell if you laugh. Will you cop or drop this holy pair?
Fake vs Real Pacman
From woven masks to printed ones, we've seen many creative masks throughout the past months. Some masks are printed with faces of famous personalities like Manny Pacquiao, so it was only a matter of time before this happened. But looking at that fist, it looks like Pacquiao is ready to rumble upon seeing it IRL.
Have you seen other weird news this week? Share with us below!