The Most Awesome Water Parks
Around the World

For those who are too lazy to make the trip to the beach, or for those who aren't really fans of the salty water of the ocean, water parks are always a good idea. They're easily accessible, don't get your bathing suit bottom full of sand, and all you really need with you is a change of clothes and enough cash for the entrance fee. But the best part of water parks are the rides and the adrenaline rush that comes with them, regardless of how old you are. Here are 8 of the best water parks around the globe.
Beach Park in Fortaleza, Brazil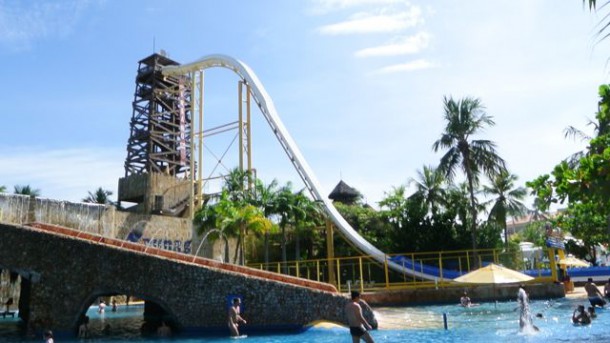 A trip to Brazil's Beach Park is definitely one that adrenaline junkies need to book at least once in their lives. Who want to plummet into the water from a 135–foot height at of 65 mph? Regarded by the Guinness Book of Records as the tallest and fastest water slide in the world, Insano is definitely for the insane-o.
Aside from the Insano, Beach Park also has the Kalafrio halfpipe tube slide and over a dozen of water-themed rides and activities.
Splashin' Safari in Indiana, US

Splashin' Safari features the the Mammoth water coaster, the longest water coaster in the world, along with the Wildebeest water coaster, the second longest water coaster.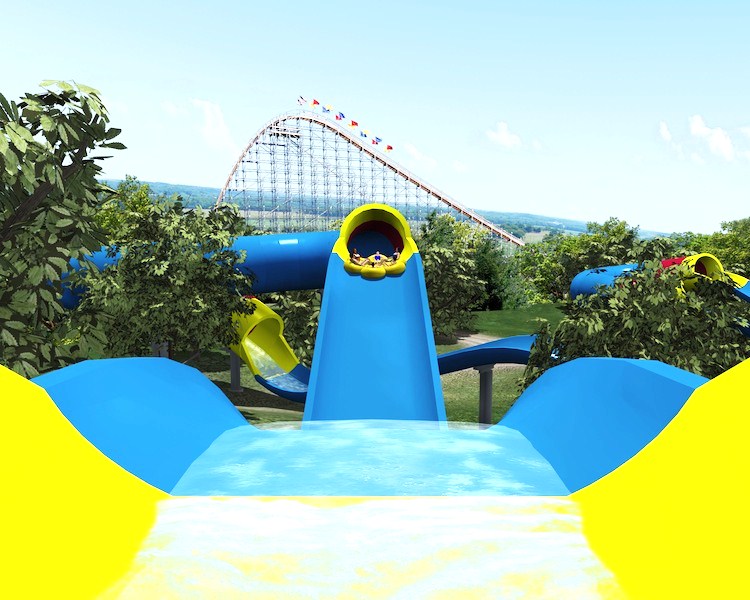 The Mammoth water coaster ride, the best new water park ride in 2012, according to Amusement Today.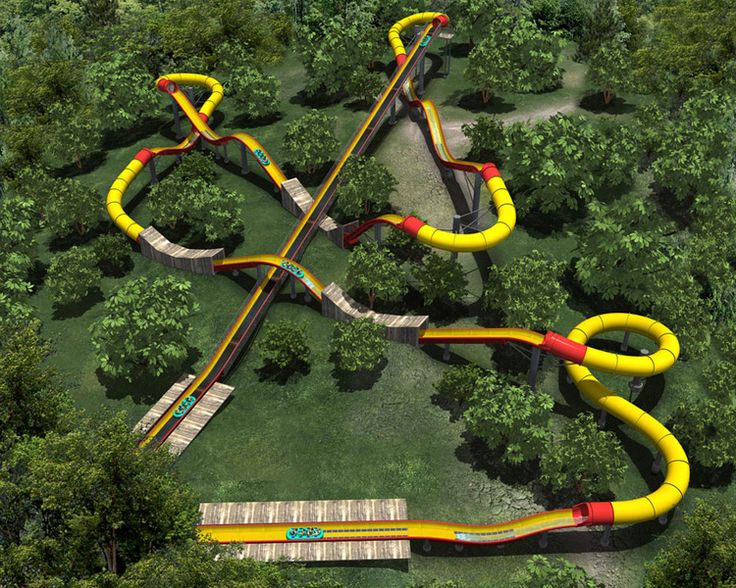 The Wildebeest water coaster, the second longest water coaster in the world next to the Mammoth.
Tropical Islands in Berlin, Germany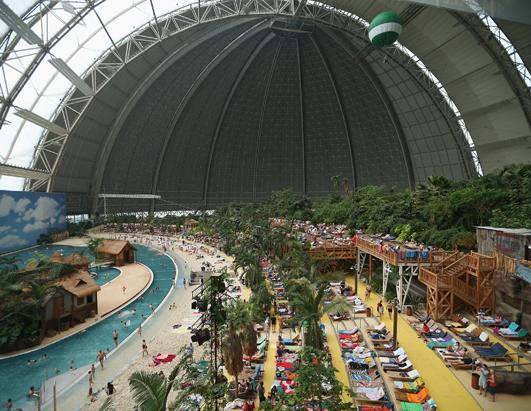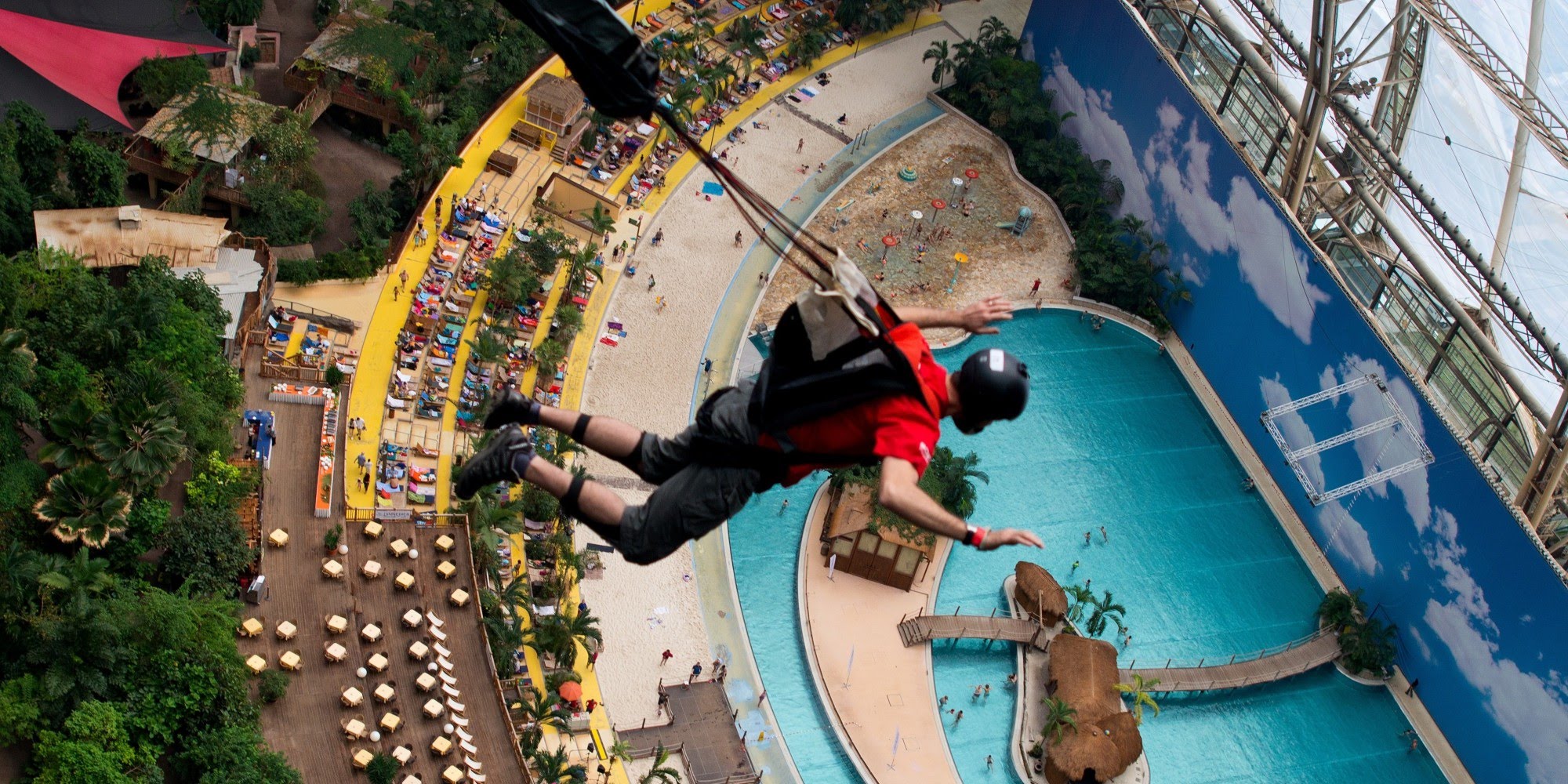 Tropical Islands in Berlin is in an airplane hangar said to be the largest free-standing building and one of the largest indoor water parks in the world. Tropical Islands has balloon rides, a free-fall tower ride, a Cirque-style aerial acrobatics show and 50,000 plants—which make the water park also the world's largest indoor rainforest.
Siam Park in the Canary Islands, Spain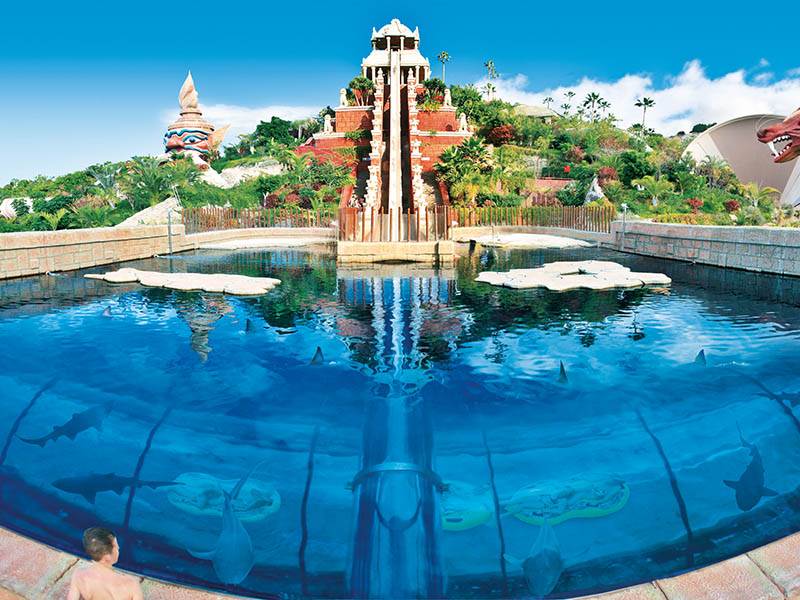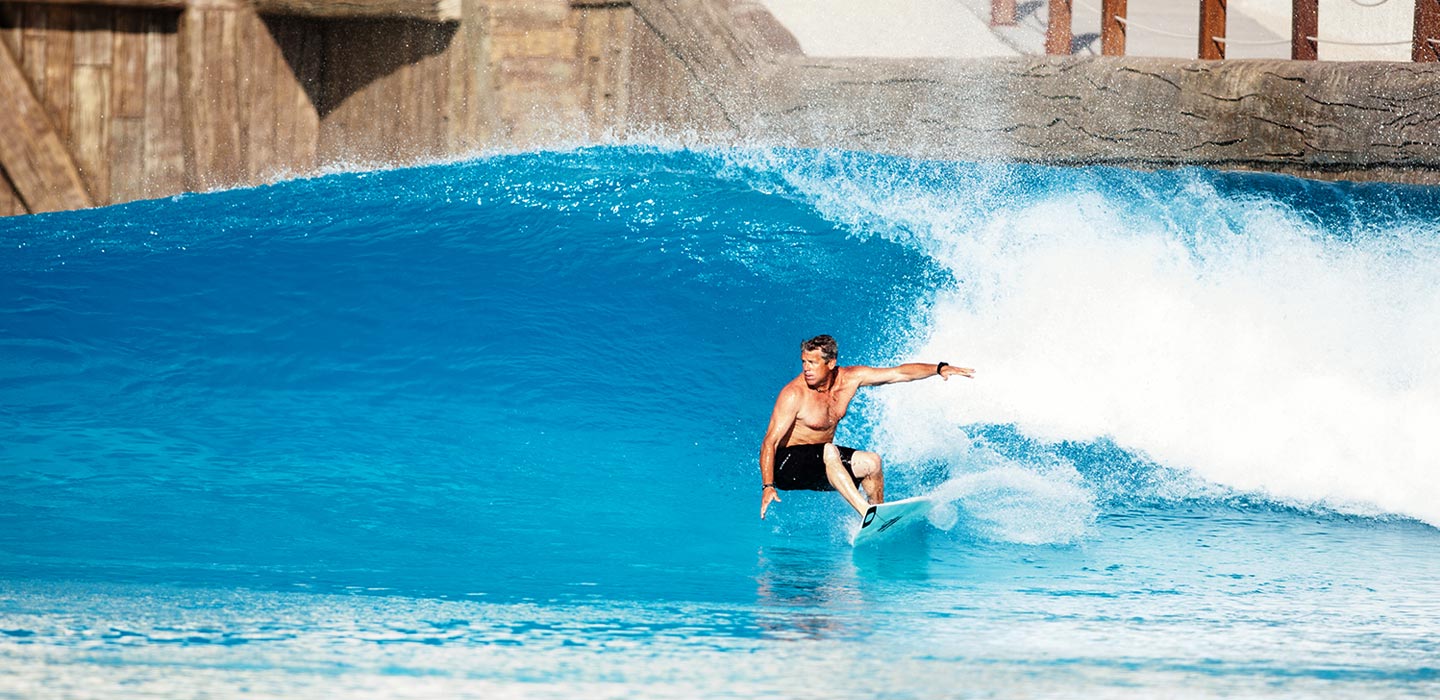 Siam Park is a Thai-themed water park with a dozen water rides and structures perfect for kids and thrill seekers. Their Tower of Power will let you slide below a water tank holding sharks and stingrays. They also have a wave pool that can produce 10-foot high waves foot, perfect for their surf lessons.