Imagine a farm in the middle of a business district, a plot of land surrounded by tall buildings and the hustle and bustle of urban life. Actually, you don't have to imagine that. BGC Urban Farm in Taguig has already turned that dream into reality when they officially launched last March 24. And now, everyone can enjoy growing their own food.
Promoting urban farming
City residents mostly get their supply of crops and produce from the palengke or supermarket. But since the pandemic struck and we were forced to hunker in our homes, many have taken up an interest in farming. There's something so satisfying growing food from your own backyard or windowsill.
But as many plantitos and plantitas know, it's not as easy. That's why folks from the Urban Farmers of Bel-Air took the initiative to create a BGC Community garden where everyone can plant and grow their own food. It promotes a healthy and sustainable lifestyle among Filipinos without leaving the city.
You can also adopt a pod or volunteer to be a farmer
Want to try your hand at community urban farming? Sign up to be a volunteer here to get a chance to farm at least an hour a day over the weekends. That could be a cool weekend activity for you and your family or friends.
You can also apply to adopt a pod if you sign up here. Each pod is 1 meter x 1.2 meter urban farm space you can purchase for P999 where you can grow your own food. It's literally farming in the middle of the concrete jungle!
Send Urban Farmers of Bel-Air a message on Facebook or shoot them an email at urbanfarmersofbgc@gmail.com if you've got questions about adopting or volunteering.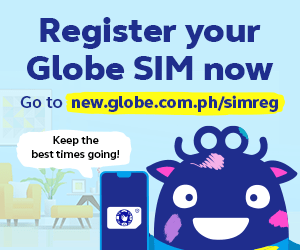 Who can try BGC Urban Farm?
Everyone! The Urban Farm isn't exclusive to BGC residents only. However, BGC residents will be prioritized since they live near the area. If you live quite a distance and you're worried your crops will wilt, you'll be glad to know all the plants are taken care of by partner farmers so they remain healthy until your next visit.
As for the crops you can plant, you're free to bring your own seeds but it does have to be cleared by the farm manager. Don't worry, if you've got a specific crop in mind, Urban Farmers also has a seedling service available.
Where is the community garden located?
The BGC Urban Farm is located at The Flats 5th Avenue, Corner 34th St. Thinking of dropping by soon? They're open daily from 6 AM to 8 PM. If you work near the area, you could definitely spare a few minutes!
Not interested in farming? You can still buy produce
You don't have to plant or adopt a pod to be able to take advantage of the fresh produce right at the heart of BGC. Vegetables produced in the communal areas of the BGC Urban Farm will be for sale to everyone. The space will also have a small store for farming essentials in case you want to try them on your own.
Check us out on Facebook, Instagram, Twitter, TikTok and YouTube, to be the first to know about the latest news and coolest trends!