By now, all the thinkpieces that could be written about the incident involving Will Smith and Chris Rock has been written. The minute we're now asking other insult comedians how they would have made fun of Jada Pinkett-Smith at the Oscars, we know we've pretty much already run the gauntlet.
So let's TL;DR all that and see the 8 different ways people looked at the slapping incident.
8. Will Smith Was Wrong.
If you think that violence is never the answer, then no matter how offensive the joke, Will Smith was definitely in the wrong. This is especially if you think that comedy should have the right to offend.
Oscars Bardagulan?! Everyone's Shookt After Will Smith Hit Chris Rock on Stage *Then* Won Best Actor
Oscars Bardagulan?! Everyone's Shookt After Will Smith Hit Chris Rock on Stage *Then* Won Best Actor
Meryl Medel | Mar 28, 2022
7. Chris Rock Was Wrong.
If you think that jokes should never cross a line and that some people just deserve to be smacked for crossing that line, then Chris Rock making fun of someone who's suffering an autoimmune disease was in the wrong.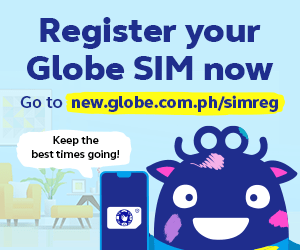 6. Both of Them Are Wrong.
If you think that jokes shouldn't cross a line but violence is never an appropriate response to a joke, then both of them made mistakes. Of course, one is protected by free speech while the other is literally assault, but they're still both wrong. This is the most nuanced position to have, and there is so much wiggle room on all sides.
5. This Was Scripted.
In 8k quality images you can see a pad on chris rocks cheek, yeah conspiracy theorists gonna go crazy with this one pic.twitter.com/oFyMXOPkNy

— posting clips that went viral (@viralclipsss) March 28, 2022
If you're a wrestling fan or happen to be cynical about Hollywood, then you think all of this was just an act to make people pay attention to the Oscar again — and it worked.
4. This Was Jada's Fault.
If you refuse to hold people accountable for their actions, want to make reaching connections to their open marriage setup, and think a woman rolling her eyes was code for "smack the taste out of Chris Rock's mouth," then you're a misogynist — and think Jada Pinkett-Smith was to blame for this.
3. This Was the Streets Talking
If you think that black people and their issues with black women and hair have their own rules that a white-dominated American society simply doesn't understand, then you probably think you have no place to comment on this issue if you're not black. Also, you probably can empathize with why this happened, whether or not you think it's justifiable. This could also extend to your feelings about the BLM riots.
2. This Was Hollywood Talking
If you think these were a bunch of millionaires so out of touch with reality, then you can see why neither of them thought there would be consequences for their actions. Other people would have been hauled off by security or even hauled off to jail. Other people would have pressed charges. These people simply live with a different ruleset.
1. Comedians Have a Problem Now
If you think that this sends a message to people that if they don't like a joke, they can now hurt the comedian on stage, then you now understand why comics are worried about what happened at the Oscars. And this is an issue regardless if you think Chris Rock's joke went too far, or Will Smith's reaction went too far.
Which view did you take?