Here's the Internet's latest and hottest take: Bonifacio Global City is the worst. The lifestyle and commercial hub in Taguig is known for international flagship brands, an upscale food scene, and a thriving sosyal nightlife. The streets are painted with colorful murals that make walking through the city almost a pleasant task. Aside from these, BGC is also a rising business district where you'll find agencies and companies taking up residence in the city's shiny high-rise buildings. And yet, why do some netizens now tag BGC as the worst city in Metro Manila?
For all the seemingly good things BGC comes with, the majority of the Internet doesn't think it's all that. Last June 19, one netizen tweeted a simple sentiment about the commercial hub: "BGC is the worst area/city in Metro Manila." Soon, others chimed in and threw in their two cents until it became a conversation on social class divide, neoliberalism, and what it actually means to be tagged as the "worst" city.
BGC is the worst area/city in Metro Manila

— CALIX (@calixphil) June 19, 2022
BGC, a true child of the 21st century

"Bonifacio Global City is a true child of the 21st century – a modern wonder of contemporary living populated by great minds and passionate hearts," reads the bio from BGC's official Facebook page. "From tidy roads and contemporary office blocks to storied high streets and playful parks, the city is the perfect marriage of form and function."
It sounds perfect. But there's just one glaring problem: BGC is a place out of touch with reality. Inside its borders, you'll feel as if you're in a whole new world, a place elevated from the usual Metro Manila horrors found on regular streets. Even the streets are named differently, patterned after the West with numbers for avenues and streets.

"[TBH] BGC IS a beautiful place but if it isn't a literal mini-equivalent of The Capitol of Panem, I don't know what is," wrote one netizen on Twitter. That's a reference to the fictional utopian city (from The Hunger Games trilogy), where only the wealthiest and most powerful citizens live. The rest of Panem's citizens live outside The Capitol's borders — where hunger, slavery, cruelty, and poverty abound.

BGC isn't as horrific as The Capitol, of course. We're not in living in a dystopian young adult novel (though some days it feels like it, TBH). However, some netizens can't help but feel like the way BGC is designed is something much more "sickening" than an imagined capitol.
Conversations on class divide
It's not as if there's a required dress code or social status before one sets foot in BGC. Anyone can go to the city but the way it was built is bound to keep certain people out. For example, those with private cars can pass through the city any time they like but commuting into BGC is an ordeal.
"Let's be honest, BGC is only "nice" if/when you have the money and car," said one netizen. If not, you'll have to wear your feet out lining up for the bus or be forced to walk home. We'll talk about the hellish commute in a sec.

"Basically BGC is the image of income inequality and wealth disparity in the Philippines," wrote another netizen. "It is also the image of expectations versus reality of neoliberalism. On the left, you'll see the tall buildings of BGC, which you expect from neoliberal policies. On the right, the slum…"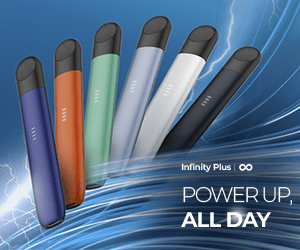 It's a "bubble of luxury"
It's these borders, this divide that prompted many to call BGC as a city "out of touch with reality." You're almost tempted to imagine the city under an imaginary force field that keeps poverty out of its borders. "It's like a bubble of luxury ignorant to the ills of the society," says another netizen tossing in their two cents.

Working in BGC requires tremendous effort especially if you're part of the aforementioned folks without private cars. "The problem with BGC is that it exists for a limited amount of people, not for the masses," reads one tweet.
Public transportation is "hell"
Now, generally speaking, public transportation is a nightmare in Metro Manila. However, those working in BGC seem convinced that it's a different level of hell getting in and out of the area.
"Ang hirap kaya mag-commute papunta at paalis ng BGC," tweeted one frustrated netizen. "The only way you can do that is if mag-TNVS (transport network vehicle service a.k.a. Grab, Angkas, etc.) ka. Mass transport is virtually nonexistent; the nearest MRT station, Ayala, is hell too."

What about the BGC buses that go around the city? Those who work in BGC can tell you that those attempting to get on one during rush hour will result in you queueing for hours.
But it's a "walkable city"
On the other hand, one netizen brought up the fact that BGC might have a horrible public transportation system but they do have walkable streets. Instead of wasting two hours in line for the bus, fancy a little stroll to the edge of the city? The wide sidewalks and the occasional flora and fauna aren't too bad. It also has wide bike lanes and open spaces where anyone can hang out anytime. But if you're coming from 9 hours of work and all you want to do is rest at home, you won't actually care whether a district is walkable or not.

A counterpoint: "Calling it the worst city is a reach."
Despite the widespread criticism of BGC — that "empty husk of a city"! — some couldn't stand the slander. One netizen argued that Filipinos should appreciate it more since it's one of the more pleasant areas in Metro Manila.
"[What] do you mean? Wide pedestrian lanes. Bike paths. Jogging paths. Wide public spaces. Police visibility. Working traffic lights. I get it it's expensive to be in BGC but calling it the worst area kasi lang "walang character huhu" [is] so fcking stupid," tweeted one netizen.

Another netizen reacted to some comments that said BGC residents are privileged: "Hindi na ba pwede tumira ng komportable ngayon? So dapat ba you'll live like the rest [even] if you can afford it? Eh kung pinaghirapan naman. Bakit iniisip agad ng iba matapobre ka agad?"
"You probably like exposed electric power lines, frequent flash floods, jeepneys and tricycles waiting on street corners and lots of parked vehicles on the side of the street…" said yet another.

There are worse places
And since some folks on the Internet are appalled that someone's idea of a "worst area in Metro Manila" is a safe business district, they started naming other cities as the worst.
"Have you been to Caloocan?" said one tweet.

"Tell that to people living in floodwater sa CAMANAVA," replied another. In case you forgot, CAMANAVA is the acronym for the cities of Caloocan, Malabon, Navotas, and Valenzuela.


"Pedro Gil, Quiapo, Recto, and Divisoria [are] waving at you," tweeted one netizen, alluding that there are certainly other worse places in Metro Manila.
The defenders of BGC
Not everyone agrees that BGC is the worst city in Metro Manila. Some don't even agree that the city is a prime example of the class divide. "God forbid we have a nice, clean area in the metro," replied one netizen to the original tweet. "Should every place have "character"? Aka dirt everywhere, piss-poor surroundings, and unsafe?"
When you look at it from those lenses, the hate BGC gets for being a "bubble of luxury" almost seems nonsensical. If the city is so safe, walkable, and glamorous, shouldn't other Philippine cities pattern their urban planning after BGC?

Maybe that's should be the goal in the long run — to create safe, walkable, and sustainable districts that are accessible not only to the privileged few, but also to the masses. But while there is an obvious divide between the rich and the poor, we just can't ignore it.
Do you agree with the Internet that BGC is the worst city in Metro Manila? Share your comments with us!
Check us out on Facebook, Instagram, Twitter, TikTok, and YouTube, to be the first to know about the latest news and coolest trends!